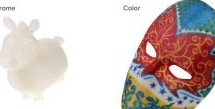 3D Printing became an important process in prototyping, and sometimes in manufacturing. But till now, the filament types available in the market are limiting printing colors. Although there are many multi color printers, printing a design in full color is still a dream. XYZprinting has announced its da Vinci Color printer, the world's first full color 3D printer. In fact, the printer combines inkjet techniq ...
Read more

›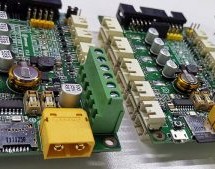 It might not be the kind of thing you've given much thought to, but if you've ever used a desktop 3D printer, it was almost certainly being controlled by an 8-bit CPU. In fact, the common RAMPS controller is essentially just a motor driver shield for the Arduino Mega. Surely we can do a bit better than that in 2019? For his entry into this year's Hackaday Prize, [Robert] is working on a 32-bit drop-in repla ...
Read more

›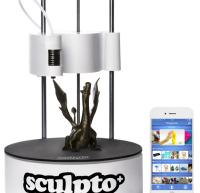 Two years ago, the Sculpto 3D printer appeared to make 3D printing more affordable and user-friendly for everyone. Recently, the new version Sculpto+ came with more useful features, making it a unique printer with the same printing area and price range. The Sculpto+ printer is a compact printer for beginners, kids and adults to start with 3D printing in a simple way. In addition to small size and lightweigh ...
Read more

›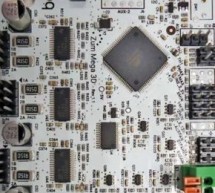 Ender 3 Marlin What is Marlin Firmware? Marlin firmware is the world's most popular 3D printer firmware. It runs on an 8-bit controller board, making it affordable, and it's fully open source and free to use. It's ideal for companies like Creality, who produces the Ender 3, to modify and add to their machines. While the Ender 3 is a great machine – it was even our winter 2018/19 pick for the "Best 3D Printe ...
Read more

›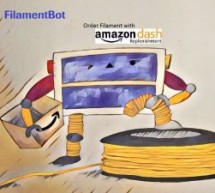 For 3D makers the worst thing is running out filament in the middle of a hours long print. This device will order for you when it is low! Introduction The FilamentBot is a Amazon Dash Replenishment Service (DRS) enabled smart filament counter that will contentiously track the filament usage by measuring the actual length of the filament that has been dispensed on any 3D printer, and automatically re-order t ...
Read more

›
I wanted to try my hand at a true "DIY" project, designing and building my own micro quadcotper frame and writing my own firmware in C++.  In this post I will describe the frame and build; in my next post I will talk about the firmware. Excluding stuff I had lying around the shop, (heat-shrink tubing, EC-3 connectors, velcro, cable ties, etc.) the cost came to just under $170: 3D-printed frame "free"! Fligh ...
Read more

›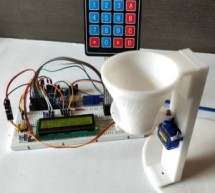 Today we are building an Arduino based Automatic Pet Feeder which can automatically serve food to your pet timely. It has a DS3231 RTC (Real Time Clock) Module, which used to set time and date on which your pet should be given food. So, by setting up the time according to your pet's eating schedule, the device drop or fill the food bowl automatically. In this circuit, we are using a 16*2 LCD to display the ...
Read more

›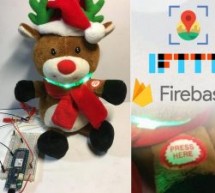 Send information to Santa Claus about the status of the gift request. Things used in this project Hardware components Arduino MKR1000 × 1 SparkFun Pushbutton switch 12mm × 1 Jumper wires (generic) × 1 Resistor 10k ohm × 1 NeoPixel strip × 1 Software apps and online services Arduino IDE IFTTT Maker service Google Firebase Google Maps Story Introduction How many times have you asked Santa to bring you an Ardu ...
Read more

›
Story I have been working with Eagle for quite some time but never really got a PCB manufactured. almost all the time i used the toner transfer method to make homebrew PCBs. But then i took a project in which i had to use SMD components and i could no longer use toner transfer method because of the limits on resolution of the Laser printer. Time had come for "properly" designing and generating "Gerber files ...
Read more

›
Ever wanted to build a Face Tracking Robotic Arm or Robot by simply using Arduino and not any other programming like OpenCV, visual basics C# etc? Then read along, in this project we are going to implement face detection by blending in the power of Arduino and Android. In this project, the mobile camera will move along with your face with the help of servos. The advantage of using the Android Mobile Phone h ...
Read more

›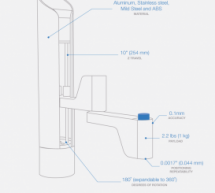 Meet Makerarm As makers, we have ideas all the time––to improve things, to make our lives better. But to make our ideas happen, we need access to tons of machines, materials, and tools that are too expensive. That's why we created Makerarm: a complete digital fabrication system packed into an affordable robotic arm that makes just about anything, anywhere. "Makerarm is a robotic 3D printer, laser cutter, dr ...
Read more

›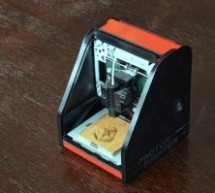 The Photon Printer is a 3D printable laser engraver made from recycled DVD Drives. A list of necessary components is in the instructions. The Photon Printer started out as a quick weekend project then quickly escalated when I saw that there was room for improvement in the current designs. The design turned out to be quite fun and I really enjoyed seeing it work at the end. Safety - None of the designs I hav ...
Read more

›