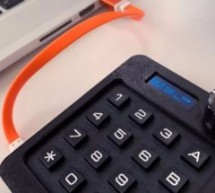 The team over at RetroKits have created a new open source RK-007 MIDI Commander allowing those interested to hack into their MIDI setup. The device requires minimal soldering and set up and is based on an Arduino Pro Micro and easy available parts found online. The Pro Micro is able to be a USBMIDI device so you can plugin the RK007 into the RK005 / RK006 (or just plug it into a computer with a DAW) and inc ...
Read more

›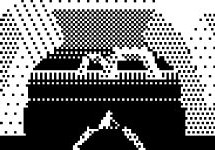 A neat little hacker project that's flying off the workbenches recently is the Arduboy. This tiny game console looks like a miniaturized version of the O.G. Game Boy, but it is explicitly designed to be hacked. It's basically an Arduino board with a display and a few buttons, anyway. [rv6502] got their hands on an Arduboy and realized that while there were some 3D games, there was nothing that had filled po ...
Read more

›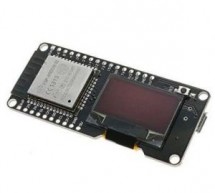 For the long series of articles documenting My Journey into the Cloud I used two small evaluation boards, equipped with an ESP32 32-bit controller, an antenna and a micro USB socket (the latter also serves for power supply input and provides a path for uploading programs). For newcomers, the controller can be programmed using the intuitive Arduino IDE, because the board manufacturer Espressif has provided a ...
Read more

›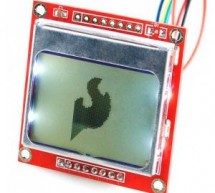 Have you ever been unsure which display you should be using in your next project? This tutorial from educ8s.tv will come in handy for choosing the best display for your each and every Arduino project! There are lots of choices, so let's talk about each one of them. Basically, you have three types of displays: LCD displays, OLED displays, and E-paper displays. LCD displays: LCD (liquid crystal display) is th ...
Read more

›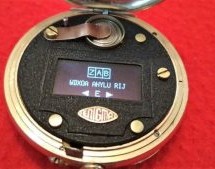 A pocket watch, tucked into a waistcoat pocket and trailing a long chain, is a retro-hip accessory. A pocket watch gutted of its mechanical innards and updated as a smart appliance might be a horological abomination, but would still be a cool hack. A pocket watch converted to a digital Enigma machine is in a class all by itself. [Simon] admits that he has a thing for pocket timepieces, having a sizable coll ...
Read more

›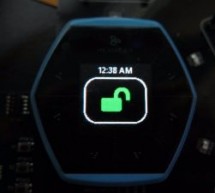 Reinventing the home security system with the IoT method using sensors connected to a Node.JS server. Story The Idea Modern security systems have several disadvantages, some of which are: As a user to you can't customize the system the way you want The panel is in a centralized location, if you can't get to it and you don't have a keyfob handy, there is no way to trigger the alarm or arm it There may be vul ...
Read more

›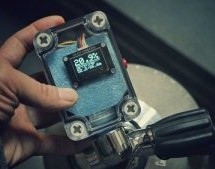 For Hackaday readers who don't spend their free time underwater, nitrox is a blend of nitrogen and oxygen that's popular with scuba divers. Compared to atmospheric air, nitrox has a higher concentration of oxygen; which not only allows divers to spend more time underwater but also reduces the risk of decompression sickness. Of course when fiddling with the ratio of gases you breathe there's a not inconseque ...
Read more

›
Hello ! I'm going to show you how to make a voltmeter* with Arduino UNO, an OLED display, 2 resistors and 9 jumpers for less than 5 minutes. With it you will be able to measure Voltage from 0 to 50V (if you exceed it you may damage your Arduino !). Lets begin ! *"A voltmeter is an instrument used for measuring electrical potential difference between two points in an electric circuit" - Wikipedia Step 1: Par ...
Read more

›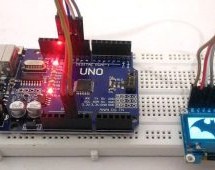 Most of us would be familiar with the 16×2 Dot matrix LCD display that is used in most of the projects to display some information to the user.  But these LCD displays have a lot of limitation in what they can do. In this tutorial we are going to learn about OLED displays and how to use them Arduino. There are lots of types of OLED displays available in the market and there are lots of ways to get them work ...
Read more

›
Due to many requests for the PCBs I do currently have some PCB Sets and prebuilt kits in stock. Take a look here: https://malectrics.eu An Arduino Nano based Spot Welder for battery welding This Spot Welder can be used to weld 18650 batteries. It uses a 12V car battery as welding current supply. Typically one 40Ah 440A battery delivers enough current to get good welds with 0.15mm nickel strips and even 0.25 ...
Read more

›
We have been having some condensation and mould issues in our apartment recently due to, I think, the humidity levels. Our property is relatively newly built and, as such, has very good insulation properties (double glazed windows etc.). The side effect of this is that there is very little ventilation and therefore humidity rises over a period of time and water then condensates on windows causing puddles on ...
Read more

›
Today I am going to show you how to make An OpenSource Arduino UNO OLED Clock That Also Measures Temperature. This project is an OpenSource and it's open to everyone. It doesn't require any special engineer skills, and will take you less than couple of hours once you have all the parts you need. This clock will not only show you exact time and date but also it will show you the ambient temperature in both F ...
Read more

›