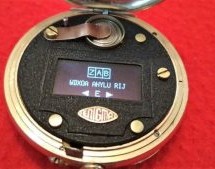 A pocket watch, tucked into a waistcoat pocket and trailing a long chain, is a retro-hip accessory. A pocket watch gutted of its mechanical innards and updated as a smart appliance might be a horological abomination, but would still be a cool hack. A pocket watch converted to a digital Enigma machine is in a class all by itself. [Simon] admits that he has a thing for pocket timepieces, having a sizable coll ...
Read more

›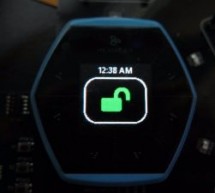 Reinventing the home security system with the IoT method using sensors connected to a Node.JS server. Story The Idea Modern security systems have several disadvantages, some of which are: As a user to you can't customize the system the way you want The panel is in a centralized location, if you can't get to it and you don't have a keyfob handy, there is no way to trigger the alarm or arm it There may be vul ...
Read more

›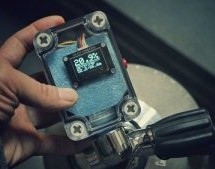 For Hackaday readers who don't spend their free time underwater, nitrox is a blend of nitrogen and oxygen that's popular with scuba divers. Compared to atmospheric air, nitrox has a higher concentration of oxygen; which not only allows divers to spend more time underwater but also reduces the risk of decompression sickness. Of course when fiddling with the ratio of gases you breathe there's a not inconseque ...
Read more

›
Hello ! I'm going to show you how to make a voltmeter* with Arduino UNO, an OLED display, 2 resistors and 9 jumpers for less than 5 minutes. With it you will be able to measure Voltage from 0 to 50V (if you exceed it you may damage your Arduino !). Lets begin ! *"A voltmeter is an instrument used for measuring electrical potential difference between two points in an electric circuit" - Wikipedia Step 1: Par ...
Read more

›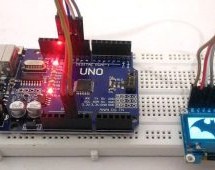 Most of us would be familiar with the 16×2 Dot matrix LCD display that is used in most of the projects to display some information to the user.  But these LCD displays have a lot of limitation in what they can do. In this tutorial we are going to learn about OLED displays and how to use them Arduino. There are lots of types of OLED displays available in the market and there are lots of ways to get them work ...
Read more

›
Due to many requests for the PCBs I do currently have some PCB Sets and prebuilt kits in stock. Take a look here: https://malectrics.eu An Arduino Nano based Spot Welder for battery welding This Spot Welder can be used to weld 18650 batteries. It uses a 12V car battery as welding current supply. Typically one 40Ah 440A battery delivers enough current to get good welds with 0.15mm nickel strips and even 0.25 ...
Read more

›
We have been having some condensation and mould issues in our apartment recently due to, I think, the humidity levels. Our property is relatively newly built and, as such, has very good insulation properties (double glazed windows etc.). The side effect of this is that there is very little ventilation and therefore humidity rises over a period of time and water then condensates on windows causing puddles on ...
Read more

›
Today I am going to show you how to make An OpenSource Arduino UNO OLED Clock That Also Measures Temperature. This project is an OpenSource and it's open to everyone. It doesn't require any special engineer skills, and will take you less than couple of hours once you have all the parts you need. This clock will not only show you exact time and date but also it will show you the ambient temperature in both F ...
Read more

›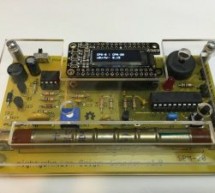 In this post I will show you how to add Wi-Fi connectivity and an OLED screen to the MightyOhm Geiger Counter kit. Lots of fun! Introduction I assembled my Geiger counter kit from MightyOhm some time ago. It's a very fun kit and the finished counter looks awesome. Oh, that Geiger-Muller tube sitting on that yellow PCB! I've always wanted to modify it somehow and add functionality. Today I realized that an A ...
Read more

›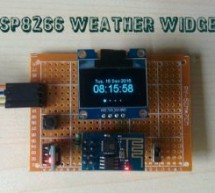 Welcome to my new Weather Widget Project. A weather widget is a application that can be downloaded on your PC, laptop or a mobile device and perform the job of providing easy access to weather information.But I was always trying to make something different.So I go through the internet to get some ideas.After few days of my work, finally I made it.I am sharing this so that any one can make it easily. This is ...
Read more

›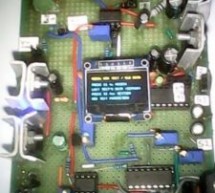 Story Yosh ! At last, finished working on this project. I have been working on this project for a while, then got bored and left the remaining work ( mostly firmware ) for a couple of months, ah ! the longest project I ever did ! What's all this about ? This project is about discharging lead acid battery at a constant current to measure its actual capacity. Due to hardware and design constrain there are few ...
Read more

›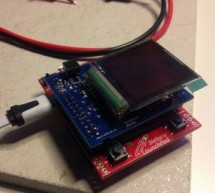 I have an issue with smart-watches. Watches in general fall into one of two categories: a tool to tell the time, or a fashion statement. Increasingly, I believe the latter category is larger than the first. With the advent of the iWatch, Pebble and the like, fashion and making a statement has moved into technology. It's not quite a new thing but nevertheless, it's something I'm not too fond of. My solution? ...
Read more

›