The magnetic compass has been a crucial navigational tool for around a thousand years or so, perhaps longer. While classical versions still work perfectly well, you can now get digital magnetometers that work in much the same way. [mircemk] decided to whip up a digital compass to demonstrate the value of these parts.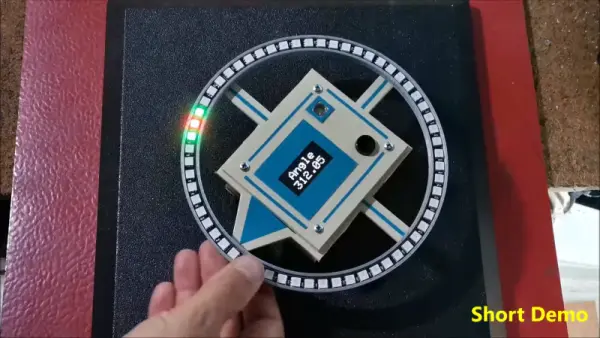 The build uses a HMC5883L magnetometer. While this can detect magnetic fields in three axes, just one is necessary for building a device that operates akin to a traditional compass. The output of the device is read by an Arduino Nano, which is hooked up to a string of WS2812B LEDs and a small OLED display. The LEDs display the bearing of magnetic north, while the OLED screen shows the current angle between the compass's arrow and magnetic north.
It's a tidy build that would be a great educational resource for teaching both electronics and navigational skills. We've seen similar projects before, like the hilarious Pizza Compass. Video after the break.
Source: BUILDING A DIGITAL COMPASS WITH AN ARDUINO