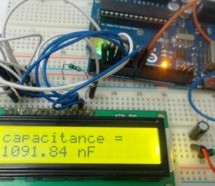 When we come across circuit boards which are previously designed or we take out one from old TV or computer, in attempt to repair it. And sometimes we need to know the capacitance of particular capacitor in the board to eliminate the fault. Then we face a problem in getting the exact value of capacitor from the board especially if it is a Surface Mount Device. We can buy equipment for measuring the capacita ...
Read more

›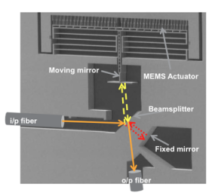 PORTLAND, Ore. — The world's first microelectromechanical system (MEMS) spectrometer on-a-chip was shown today at at Photonics West (San Francisco, February 10-12) by Si-Ware Systems (SWS, Cairo, Egypt with offices in La Canada, Calif.) Instead of transporting materials across sometimes great distances to be analyzed with a normal bench-top spectrometer, Si-Ware's MEMS-powered spectrometer fits in the palm ...
Read more

›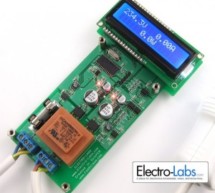 Have you ever been curious about the power consumption of an appliance? For example did you wonder how much it will cost you to leave your television in standby mode whole night? Or did you want to learn how much change your refrigerator settings will make on your electric bill? If your answer is yes, you can use a wattmeter to measure the power consumption of a device. In this project we are building one. ...
Read more

›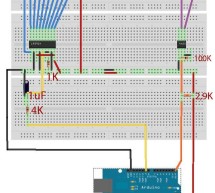 Hello everybody, I've been working on a midi controller for some time now, Midi OUT hasn't been a problem, but for Midi IN i had to take some more time. i've used this circuit for midi input but i've used a 4n25: original thread @ http://www.arduino.cc/cgi-bin/yabb2/YaBB.pl?num=1187962258/ it works great! but for my project i need VU meters, i thought this wouldn't be a problem, because i could easily say t ...
Read more

›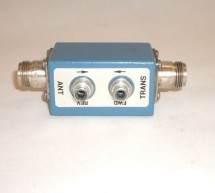 This sketch will readout RF power and SWR from any SWR bridge (for example 'monimatch' type). As this 'monimatch' type of bridge is frequency dependant, the meter must be calibrated for every band. Because my primary interest was for VHF/UHF/SHF,  I have foreseen positions for 6m, 4m, 2m, 70 cm, 23cm and 13cm bands - but you can use the ARDUINO readout on HF as well. If you intend to build a HF or VHF bridg ...
Read more

›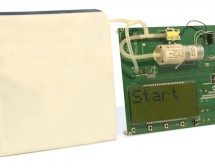 This Application Note from Microchip provides a reference design for building a non-invasive blood pressure meter using the PIC24FJ128GC010 microcontroller and MCP6N11 instrumentation amplifier. A digital blood pressure meter measures systolic and diastolic pressures by oscillometric detection. Microchip's digital blood pressure meter demo can measure blood pressure and pulse rate during inflation. The Meas ...
Read more

›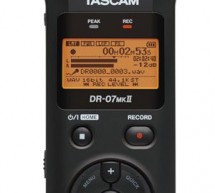 Previously, we introduced the Arduino's analog-to-digital converter (ADC) in detail, looking at successive-approximation A-D conversion and how it's the best compromise between speed and cost. This time, we start putting some of that theory into practice by building a stereo peak-program meter. Our Peak Program Meter (pictured above) takes audio from any phone or tablet. Modern-day VU meter VU or 'volume un ...
Read more

›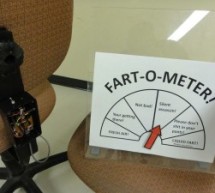 OH NO! He didn't! Yes I did! My project is simple: Farting in a chair and sending the signal wirelessly to a panel that shows the intensity of the fart! Words of caution: Please do not force yourself to fart, you might shit in your pants if you try to hard! Thanks to all my friends who helped in this project! (and all my tester!) Michaël Vachon Steven Jolley (Fart NINJA) Manuel Grégoire Mathieu Desnoyers Pi ...
Read more

›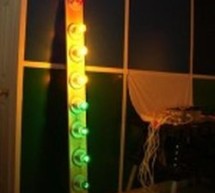 O'K, after having some fun with stereo version of the VU meter I described in my previous blog-post, now it's time to do a serious stuff. Studio grade VU meter !!! 24 steps, equally spaced every 3 dB, covering Extra wide Dynamic Range from -63  up to  +6 dB.  Single (mono) channel this time, no messing around, absolute precision at the stake. Plus, it keeps absolutely Top-Flat linear frequency response from ...
Read more

›
 glossary A B C D E F G H I J K L M N O P Q R S T U V W X Y Z A ACCELEROMETER: tutorial on using the Memsic 2125 accelerometer with Arduino/Freeduino ACCELEROMETER: another post on using the Memsic 2125 Rad*o Sha*k variant accelerometer with Arduino/Freeduino ACCELEROMETER: article on using the LIS3LV02DQ 3-axis accelerometer with Arduino/Freeduino ACCELEROMETER: an excellent article on using the ADXL330 wi ...
Read more

›
Have you ever wanted to, without going out of your way to clock your processor, see how much stress your computer is under? With this project you will have a simple bar graph that constantly shows how much stress your computer is under. If the graph reads 0, your computer isn't working too much. If it reads 8, the highest, your computer is working very hard, and you probably should give it any more of a loa ...
Read more

›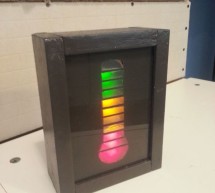 Harsh new rules at work getting you down? Overtime sucking the life out of you? Or maybe things are great, either way now you can show your co-workers and management exactly how you feel about your job without a single meeting, memo, or team bonding exercise. This is the Quality of Life Meter. Boss take credit for your hard work? Turn it down. Get a bigger bonus than expected? Turn it up. There is no exact ...
Read more

›