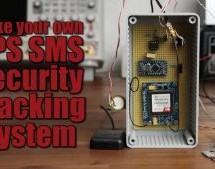 In this project I will show you how to combine a SIM5320 3G module with an Arduino and a piezoelectric transducer as a shock sensor in order to create a security tracking system that will send you the location of your precious vehicle via SMS when it is moved around without you knowing it. Let's get started! Step 1: Watch the Video! https://youtu.be/CeStrH-5Llo The video gives you a decent overview on ...
Read more

›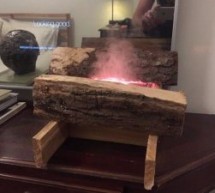 Build a convincing artificial fire effect for the holiday season using NeoPixel LEDs, an Arduino UNO, and a cool mist module. Story This is a project I've had on the backburner for almost exactly 1 calendar year. The seed was planted when I toured the Harry Potter Studios last year and saw a fake fireplace effect being used quite extensively. I am also an avid watcher of the "Fireplace for your Home" Netfli ...
Read more

›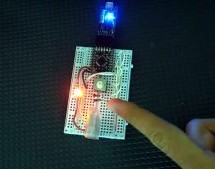 All the cool projects now can connect to a computer or phone for control, right? But it is a pain to create an app to run on different platforms to talk to your project. [Kevin Darrah] says no and shows how you can use Google Chrome to do the dirty work. He takes a garden-variety Arduino and a cheap Bluetooth interface board and then controls it from Chrome. You can see the video below. The HM-10 board is c ...
Read more

›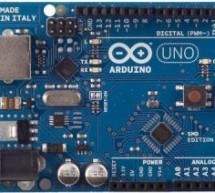 https://youtu.be/rx75N4OZCsk In this instructable we will use a potentiometer on an Arduino Uno to control a MIDI CC in Ableton Live. A MIDI CC stands for Continuous Controller, i.e. a number in the range from 0 to 127 inclusive to modulate something with. In the youtube I made for this intro you can see and hear that we modulate the filter frequency with the potentiometer. A potentiometer is an electronics ...
Read more

›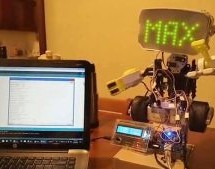 There are plenty of "smart" toys out in the marketplace, some with more features than others. Nevertheless, most makers desire complete control over a platform, something that's often lacking in any commercial offering. It was just this desire that motivated [MrDreamBot] to start hacking the Meccano Max. Meccano Max is a small-statured companion robot, at about 30 centimeters high. Not content with the ...
Read more

›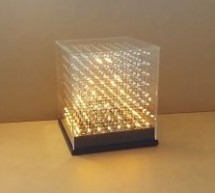 So far, we have only built 3 LED cubes. Our first cube is a 4x4x4 LED cube and though we managed to successfully complete it without too much difficulty, we did not find much excitement and satisfaction experimenting with it. Next, we designed, created and built our second cube, an 8x8x8 LED cube driven using the awesome MAX7219 ICs almost a year ago. You may check out our instructable on jolliCubeif y ...
Read more

›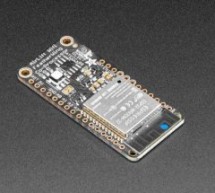 Adafruit has announced the arrival of the new AirLift FeatherWing ESP32 WiFi co-processor this week, making it available from their online store priced at $12.95. The small FeatherWing board allows you to use the powerful ESP32 as a WiFi co-processor. Adafruit explains a little more about the benefits of using the processor for your wireless connectivity. "Having WiFi managed by a separate chip means your c ...
Read more

›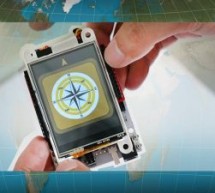 This project uses SmartEverything Development Board's on-board iNEMO 9-axis intertial module to make a digital compass. Story The Digital Compass project uses the SmartEverything Development Board's on-board iNEMO 9-axis inertial module specifically the 3D Magnetometer. The magnetometer module is sampled for the x and y axis readings and then computed its compass headings. The project is partnered with the ...
Read more

›
Remember the TiVo? The set-top DVR that was once so popular of a hacking target that Hackaday had a dedicated subdomain for it has today largely faded into obscurity as time-shifted viewing has given way to Internet streaming services like Netflix and Hulu. But make no mistake, while the TiVo may no longer be the centerpiece of the average home entertainment center, there's a diehard group of antennaed afic ...
Read more

›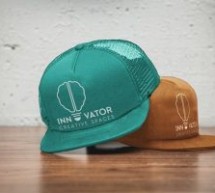 Few days ago, a group of 10 young and experienced people launched a Kickstarter campaign for their new socially significant project "Innovator Creative Spaces". It is a national network of co-working spaces that cover the whole country of Bulgaria. The goal of this project is to build creative centers that provide hi-tech workshops for software development and hardware prototypes. It will also have modern t ...
Read more

›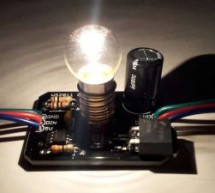 Everyone playing with electronics these days knows about LED strips made of dozens or hundreds of individually addressable RGB LEDs. I love them and make great use of them in the nootropic design Lumazoid music visualizer. But what about incandescent lamps? Old-school light bulbs with a filament have a soft warm glow that you just can't get from LEDs. Wouldn't it be great to be able to control a bunch of la ...
Read more

›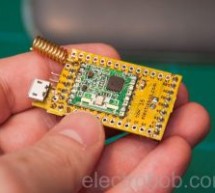 As I was mentioning in my 1000.1000 Hardware selection, I have opted for the cool RFM69HW radio module. Weirdly enough, in quite a few sources (big distributor and ebay) the higher power HW module is cheaper. So there ie no reason not to get the higher power module, given quantity discounts. But I want it to operate at lower power most of times. The datasheet does not show any differences at lower power, so ...
Read more

›