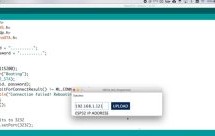 One of the disadvantages of having cheap WiFi-capable boards like those based on the ESP32 is that you have to update them. If you have even a few in every room of your house, it can be a pain to pull them out and connect them to a cable for programming. Over the air programming is a great answer, and [Kevin] shows how you can control the update via a simple GUI. You can see a video demonstration of how it ...
Read more

›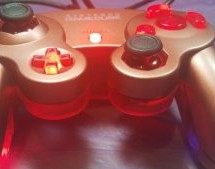 While the Nintendo GameCube stood deep in the shadows of the PS2 in its day, its controller remains a popular target for all sorts of modifications today — many of them involving LEDs, thanks to a translucent bottom and button option. As an avid player of the Super Smash Bros. series, [goomysmash] is of course an owner of the very same controller, which motivated him to write GoomWave, a "versatile and hack ...
Read more

›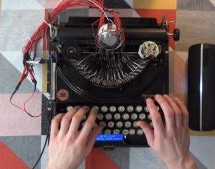 We have seen a fair share of unusual items being turned into musical instruments. Luckily, with a little bit of hacking it is possible to turn almost anything into a MIDI controller. [William Sun Petrus] just converted a 1920s typewriter into a drum machine and delivers a hell of a live performance on it. The build is rather simple, all [William Sun Petrus] needed was an Arduino Mega and lots of wires to co ...
Read more

›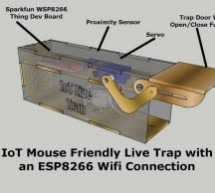 https://youtu.be/LA21193Wel4 This is a trap to capture the mice without hurting them, so you can release them outside. If the proximity sensor detects the mouse, the Servo motor will close the door. You will receive an instant message and/or an Email, to inform you that you captured a mouse. When you are not at home or to far away, you can release the mouse, wherever you are. Video Link: https://youtu. ...
Read more

›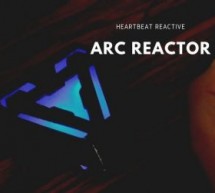 https://youtu.be/bnX99E5VdHI There are lot of DIY arc reactors out there that look pretty cool. Some look realistic too. But why build something that just looks like that thing and does not do anything. Well, this arc reactor is not going to protect your heart using electromagnets (of course not) but will surely look cool when it beats with your heart. I mean literally, the LEDs in it will pulse with your h ...
Read more

›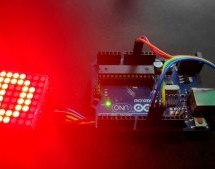 https://youtu.be/DLC6FyxNayo A Dot-Matrix Display is a display device which contains light emitting diodes aligned in the form of matrix.This Dot matrix displays are used in applications where Symbol, Graphic, Characters, Alphabets, Numerals are need to be displayed together in static as well as Scrolling motion.Dot Matrix Display is manufactured in various dimensions like 5x7,8x8,16x8,128x16, 128 ...
Read more

›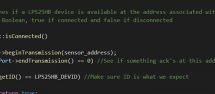 The Arduino IDE has a bit of a split personality. On the one hand, it is a simple environment where you can just pick and choose a few libraries, write a few lines of code, and make lots of interesting things. On the other hand, it is also an ecosystem in which many different boards and libraries can be supported. Writing a great library that everyone can easily use takes a little forethought. There is an o ...
Read more

›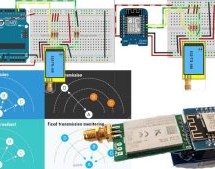 LoRa is the go-to tech for low power, long range wireless sensor networks. Designing with off-the-shelf modules can be a boon or a bane depending on the documentation and support. Luckily, [Renzo] has prepared a set of tutorials to get you started.In his seven part series of write-ups, [Renzo] starts by connecting the E32 module from AliExpress to an Arduino as well as an ESP8266 to demonstrate essential co ...
Read more

›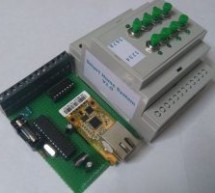 Hello, I am Michalis Vasilakis from Ardumotive.com and in this Instructables guide I will show you how you can easily make your own smart home system based on Arduino uno and an Ethernet module (or shield). You will be able to use this system from any device (mobile phone, pc, tablet) because the user interface (1st image) is accessible through a browser window. Because of that, it supports all op ...
Read more

›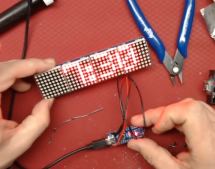 [Peterthinks] admits he's no cabinet maker, so his projects use a lot of hot glue. He also admits he's no video editor. However, his latest video uses some a MAX7219 to create a 600 character scrolling LED sign. You can see a video of the thing, below. Spoiler alert: not all characters are visible at once. The heart of the project is a MAX7219 4-in-1 LED display that costs well under $10. The board has four ...
Read more

›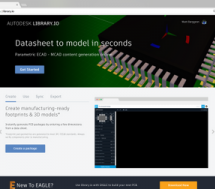 tl; dr?  library.io, IPC-compliant 2D & 3D model generation, copy and paste pins from a datasheet to a symbol, WAY better highlight / color controls, SPICE supports saving and comparing waveforms + better plot controls, router now contours with 90 degree bends, & a bunch of little (but important workflow/UI/UX improvements). Greetings EAGLE Community! Today we're proud to announce the release of EAG ...
Read more

›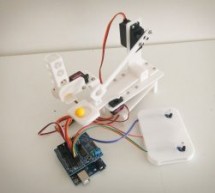 https://youtu.be/6cXrxevZAPs https://youtu.be/K3U2OlnTnME Hello there fellow makers, This instructable is my attempt to make a robot for the 'ROBOTICS CONTEST' competition in instructables. So here it is :) I'll start this instructable with a joke :) Q: what's the difference between men and boys?A : the price of the toys Having said that, lets make a toy! What I wanted to accomplish is a fully automated, ea ...
Read more

›