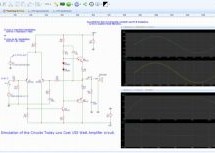 Online circuit simulators are getting more popular day by day. Electronics hobbyists, as well as professionals, use circuit simulators often to design and check circuit diagrams. The best thing about online simulator is, you don't have to install anything at all on your PC or laptop. All you need is a browser and a stable internet connection. Work from anywhere just by opening the online circuit simulator w ...
Read more

›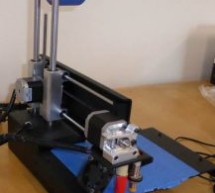 The Makerspace has its own equipment (and a meetup page), which is installed in a multi-purpose room during the events. Library staff also do out-reach events (to schools for example) and in-house courses and workshops (Arduino for example), and the Makerspace has a loose alliance with the Surrey and Hampshire Makerspace, which also meets in Gulidford. Then the library has an alliance with the near-by Unive ...
Read more

›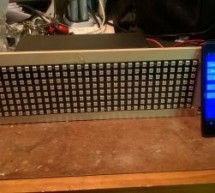 Ever want to say thanks to the nice person who just let you in line? I have thought a lot about that, and here is my solution. Story For as long as I have been driving, I have wanted to be able to communicate with in a more meaningful way with the random drivers around me.  It seemed to me that a flash of the lights, a wave of a hand, a gesture involving way more than an wave of the hand, a honk, or a slam ...
Read more

›
How to work with Light Emitting Diode (LED) in Proteus In this post we will be learning on how to use the "Light Emitting Diode (LED)" component in Proteus simulation software. In case you have not got on through the basics of Proteus, here is the link – Proteus PCB Design and Simulation Software – Introduction. Note:- You may also read our 1st chapter on Proteus Tutorial Series – Switches and Relays in Pro ...
Read more

›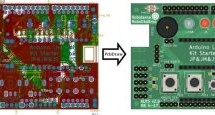 This small Python script takes a KiCAD board (.kicad_pcb file) and produces a 2D nice looking drawing of the board as an SVG file. This allows you to quickly and automatically create awesome pinout diagrams for your project. These diagrams are much easier to read than a labeled photo of a physical board or an actual KiCAD design. You and your users will love them! Dependencies This script requires the pcbne ...
Read more

›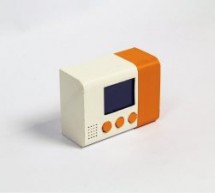 Connect your home heater to Internet and chat with it via Telegram! Story Connect to this smart thermostat by simply texting it, no need of extra dashboards or platforms. Understanding Telegram Bots Telegram offers a super useful set of API you can use in your projects. You can host a bot on you Arduino board and chat with it using a simple library called Telegram Bot. You can install this library via the L ...
Read more

›
The "ESP8266 OLED SSD1306″ is an open source library which allows you to control those pretty OLED modules from our beloved ESP8266 module. Fabrice Weinberg cleaned up all the ugly pieces of code which I initially wrote caused by my near C/C++ illiteracy. He also added support for Pasko's BRZO I2C library which is partially written in assembler and allows a much higher throughput over the I2C channel. Fabri ...
Read more

›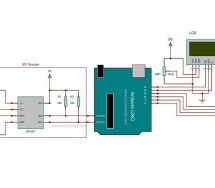 In this article, we are going to build an Arduino Real Time Clock using DS1307 RTC Module and 16×2 LCD module for display. First of all, let's see how to interface RTC Module to Arduino. There are different kinds of RTC modules available in the market. We are using the most common RTC module comes named DS1307 IC, an LCD module and Arduino Uno for this tutorial. Interfacing an RTC module to Arduino is prett ...
Read more

›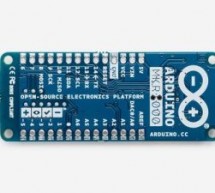 Amazon Dash Replenishment Service Automatic coffee ordering robot using Arduino MKR1000. Never miss another coffee break again! Story Coffee fuels our nation, according to this Gallup article Just under two-thirds of U.S. adults drink at least one cup a day Coffee drinkers average 2.7 cups per day, unchanged from 1999 A quarter say they're addicted, but only 10% want to cut back We all love our coffee. We w ...
Read more

›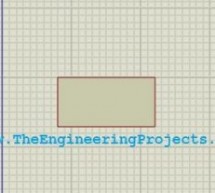 Hello friends, hope you all are having fun in your life. Today's tutorial is about the component designing in Proteus ISIS. This tutorial actually deals with the presentation of your project. Usually when students give presentation of their projects, then it is asked that add the circuit diagram of their project. Now when students open Proteus in order to design their circuit, they found out that the compon ...
Read more

›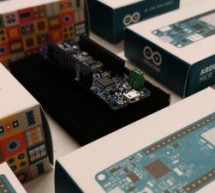 How to setup an MKR1000 and publish an event or location to Wia. Story Setup Your Environment Install the Arduino IDE (Integrated development environment). This is whereYou can download it for Mac OS X, Windows and Linux here. Detailed instructions can be found below: Installing the Arduino IDE for Windows Installing the Arduino IDE for Mac Installing the Arduino IDE for Linux New to the Arduino IDE? If you ...
Read more

›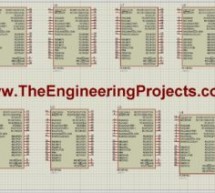 Hello friends, hope you all are fine and having fun with your lives. Today's post is about How to increase work area in Proteus. Its quite a simple tutorial and I think its better to say it a simple trick rather than a tutorial. Actually today I was working on a simulation project in which I have to design the complete load management system in Proteus and it was quite messy as I have to include a lot of co ...
Read more

›