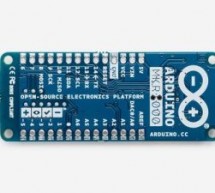 Amazon Dash Replenishment Service Automatic coffee ordering robot using Arduino MKR1000. Never miss another coffee break again! Story Coffee fuels our nation, according to this Gallup article Just under two-thirds of U.S. adults drink at least one cup a day Coffee drinkers average 2.7 cups per day, unchanged from 1999 A quarter say they're addicted, but only 10% want to cut back We all love our coffee. We w ...
Read more

›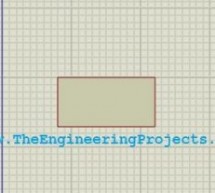 Hello friends, hope you all are having fun in your life. Today's tutorial is about the component designing in Proteus ISIS. This tutorial actually deals with the presentation of your project. Usually when students give presentation of their projects, then it is asked that add the circuit diagram of their project. Now when students open Proteus in order to design their circuit, they found out that the compon ...
Read more

›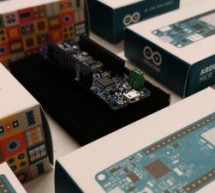 How to setup an MKR1000 and publish an event or location to Wia. Story Setup Your Environment Install the Arduino IDE (Integrated development environment). This is whereYou can download it for Mac OS X, Windows and Linux here. Detailed instructions can be found below: Installing the Arduino IDE for Windows Installing the Arduino IDE for Mac Installing the Arduino IDE for Linux New to the Arduino IDE? If you ...
Read more

›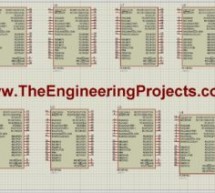 Hello friends, hope you all are fine and having fun with your lives. Today's post is about How to increase work area in Proteus. Its quite a simple tutorial and I think its better to say it a simple trick rather than a tutorial. Actually today I was working on a simulation project in which I have to design the complete load management system in Proteus and it was quite messy as I have to include a lot of co ...
Read more

›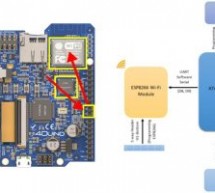 In this project, we will learn how to get started with the ESP8266, an inbuilt 4Duino Wi-Fi module and connect to a local access point. The 4Duino display is used to print the status of the connection for debugging purposes. UNDERSTANDING THE SOFTWARE The ESP8266 Wi-Fi Module is embedded in the 4Duino. ATmega32U4 communicates and controls the ESP8266 via Software Serial with a default baud rate of 115200 bp ...
Read more

›
Do you want make a little and simple Smart Object? Do you want a platform that leave you to express your idea, without many complications? Story Do you want make a little and simple Smart Object? Do you want a platform that leave you to express your idea, without many complications? Arduino MKR1000 & Cayenne is the solution! Arduino MKR1000is a tiny and smart Arduino that have wifi101 shield inside. You ...
Read more

›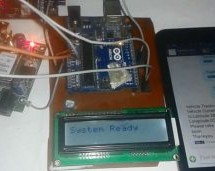 In our previous article, we have learned about "How to interface GPS module with Computer and How to make a GPS updated Clock". In this project we are going one step ahead with GPS and going to track a vehicle using GPS and GSM. This Vehicle Tracking System can also be used for Accident Detection Alert System, Soldier Tracking System and many more, by just making few changes in hardware and software. Tracki ...
Read more

›
Security has always been a major concern for all of us and there are many Hi tech and IoT based security and surveillance system are available in the market. Intruder or Burglar Alarm is one of the classic and popular project among the Electronics students and hobbyists. We have also built many Burglar Alarms based on various technologies: Laser Security Alarm Circuit IR Based Security Alarm Burglar Alarm u ...
Read more

›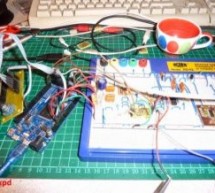 Motivation Implementing an IoT prototype utilizing an Arduino that doesn't natively support WiFi can be cumbersome. Sure there are some pretty good options for native support. The MKR1000 natively supports WiFi, but this ease comes at a price. The SAMD21 is essentially half as powerful as the SAM3X8E on the Due. Why not have the best of both worlds? Give me the speed, storage, and excessive amount of I/O av ...
Read more

›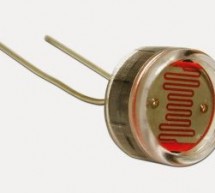 Hello guys, i want to sharing about my simulation project. This is about microcontroller with LDR sensor and LED. I will create this automatic lighting project with Arduino and Proteus 8. You must remember that this is just a simulation project. If you want to realize it , it is much better. It's so simple and easy , you just need this components below 1. Light Dependent Resistor (LDR) Light Dependent Resis ...
Read more

›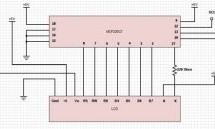 The typical parallel LCD used with an Arduino (16x2 or 20x4) has 16 pins. Only 6 I/O pins are required on the Arduino, but what if you could get that down to two I/O pins, and still have those pins available for other devices? The I2C interface is on pins A4 and A5 of the Arduino UNO. These are addressable, and are therefore shareable with other I2C devices that have different addresses. Now, you can buy I2 ...
Read more

›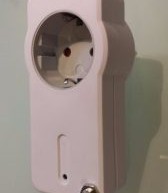 In this tutorial we will show how to build WiFi internet connected switch connected to EasyIoT Cloud. We will use ESP8266, solid state relay and Arduino IDE. Switch can be controlled by WEB application, native Android application or button. Improved version of this switch can be found here: https://www.instructables.com/id/ESP8266-5-Internet-Connected-Switch-Improved/ This internet switch is "plug and play" ...
Read more

›