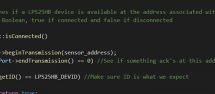 The Arduino IDE has a bit of a split personality. On the one hand, it is a simple environment where you can just pick and choose a few libraries, write a few lines of code, and make lots of interesting things. On the other hand, it is also an ecosystem in which many different boards and libraries can be supported. Writing a great library that everyone can easily use takes a little forethought. There is an o ...
Read more

›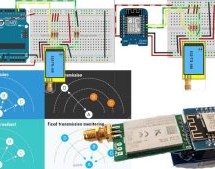 LoRa is the go-to tech for low power, long range wireless sensor networks. Designing with off-the-shelf modules can be a boon or a bane depending on the documentation and support. Luckily, [Renzo] has prepared a set of tutorials to get you started.In his seven part series of write-ups, [Renzo] starts by connecting the E32 module from AliExpress to an Arduino as well as an ESP8266 to demonstrate essential co ...
Read more

›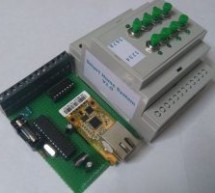 Hello, I am Michalis Vasilakis from Ardumotive.com and in this Instructables guide I will show you how you can easily make your own smart home system based on Arduino uno and an Ethernet module (or shield). You will be able to use this system from any device (mobile phone, pc, tablet) because the user interface (1st image) is accessible through a browser window. Because of that, it supports all op ...
Read more

›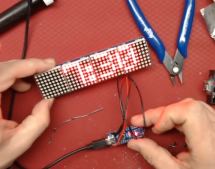 [Peterthinks] admits he's no cabinet maker, so his projects use a lot of hot glue. He also admits he's no video editor. However, his latest video uses some a MAX7219 to create a 600 character scrolling LED sign. You can see a video of the thing, below. Spoiler alert: not all characters are visible at once. The heart of the project is a MAX7219 4-in-1 LED display that costs well under $10. The board has four ...
Read more

›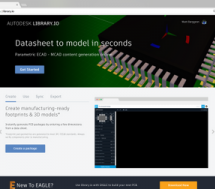 tl; dr?  library.io, IPC-compliant 2D & 3D model generation, copy and paste pins from a datasheet to a symbol, WAY better highlight / color controls, SPICE supports saving and comparing waveforms + better plot controls, router now contours with 90 degree bends, & a bunch of little (but important workflow/UI/UX improvements). Greetings EAGLE Community! Today we're proud to announce the release of EAG ...
Read more

›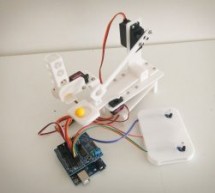 https://youtu.be/6cXrxevZAPs https://youtu.be/K3U2OlnTnME Hello there fellow makers, This instructable is my attempt to make a robot for the 'ROBOTICS CONTEST' competition in instructables. So here it is :) I'll start this instructable with a joke :) Q: what's the difference between men and boys?A : the price of the toys Having said that, lets make a toy! What I wanted to accomplish is a fully automated, ea ...
Read more

›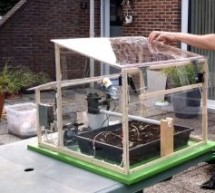 We decided to design a greenhouse as subject for our electronic project. The goal was to regulate the temperature inside the greenhouse thanks a lamp, a servomotor to open a window and a PC fan. We wanted to maintain a quite constant level of soil moisture with a pump and to receive temperature, soil moisture and luminosity measurements. Finally, we designed a website to be able to control it remotely. This ...
Read more

›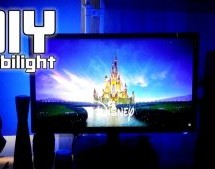 In this Instructable I will be teaching you how you can create your own (b)ambilight for under $40!Keep in mind that the Ambilight will only work on a PC running the Bambilight software. You will need the following components: Individually addressable RGB LED strip - Available on AliexpressArduino NanoMini breadboardA few breadboard cables12V DC Power AdapterDouble sided tape4-5 PaperclipsZip ...
Read more

›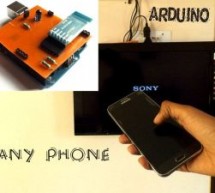 Do you want to control your TV and several other gadgets that are IR controlled? Ya but my phone doesn't support it because it doesn't have an IR blaster.Don't worry here a gadget that gives IR control to any phone and the thing it needs is bluetooth!! YES!! bluetooth!! The gadget also increases the range of your control!! As it covers the distance range of bluetooth as well as infrared!! It was made in ver ...
Read more

›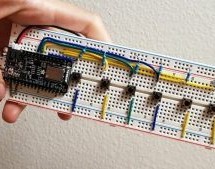 Ever hear of Microsoft Soundscape? We hadn't, either. But apparently it and similar apps like Blindsquare provide people with vision problems context about their surroundings. The app is made to run in the background of the user's mobile device and respond to media controls, but if you are navigating around with a cane, getting to media controls on a phone or even a headset might not be very convenient. ...
Read more

›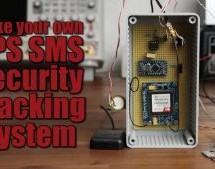 In this project I will show you how to combine a SIM5320 3G module with an Arduino and a piezoelectric transducer as a shock sensor in order to create a security tracking system that will send you the location of your precious vehicle via SMS when it is moved around without you knowing it. Let's get started! Step 1: Watch the Video! https://youtu.be/CeStrH-5Llo The video gives you a decent overview on ...
Read more

›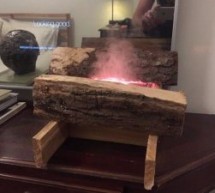 Build a convincing artificial fire effect for the holiday season using NeoPixel LEDs, an Arduino UNO, and a cool mist module. Story This is a project I've had on the backburner for almost exactly 1 calendar year. The seed was planted when I toured the Harry Potter Studios last year and saw a fake fireplace effect being used quite extensively. I am also an avid watcher of the "Fireplace for your Home" Netfli ...
Read more

›