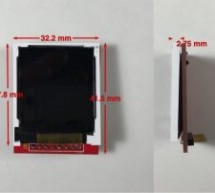 Story This project was inspired by Fran Blanche's NIMO Tube video. It's a fascinating video and I recommend watching it for detailed information on NIMO tube operation and history. In short, the NIMO tube was a single digit CRT display manufactured for a brief period in the late 1960's and early 1970's. After watching Fran's video I really wanted to build a NIMO tube clock. Unfortunately, NIMO tubes ar ...
Read more

›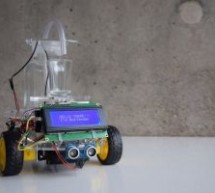 https://youtu.be/p6wJBZe1YVg BotTender, a bartender assistant that pours the perfect shot! BotTender is an autonomous robot that is designed with the aim of automatising bars. It is placed on top of the bar and detects the shot glasses in front of it. Once the glasses are detected, it approaches to the glass and asks for the customers to place their glasses on the robot. Then the perfect shot is waiting to ...
Read more

›
In this project I will show you how I combined an Arduino Nano, a current sensor, an LCD, a rotary encoder and a couple of other complementary components in order to create an adjustable constant load. It features a constant current and power mode and can handle a maximum of 30V and 20A if your heatsink design can handle it. Let's get started! Step 1: Watch the Video! The video gives you all the information ...
Read more

›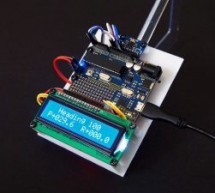 https://youtu.be/PY_17f5RByI This instructable explains how to make a tilt compensated compass using an Arduino UNO R3, an LCD display, and an IvenSense MPU-9250 multi-chip-module that contains an MPU-6050 accelerometer / gyro and an AK8963 magnetometer within the same package. The LCD simultaneously displays the Heading, (P)itch, and (R)oll. The heading accuracy is within 2 degrees depending on how well th ...
Read more

›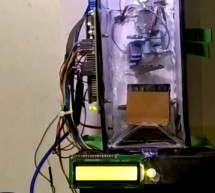 We've all been there. A big bag of resistors all mixed up. Maybe you bought them cheap. Maybe your neatly organized drawers spilled. Of course, you can excruciatingly read the color codes one by one. Or use a meter. But either way, it is a tedious job. [Ishann's] solution was to build an automatic sorter that directly measures the value using a voltage divider, rather than rely on machine vision as is often ...
Read more

›
Espruino is a small computer that anyone can use to control things around it. Its JavaScript interpreter gives you instant feedback so that you can experiment and develop whatever your level of experience. Even if you can't program, you can still get started quickly with the web-based graphical code editor! The Espruino family started with one board that promised so much potential after the first launc ...
Read more

›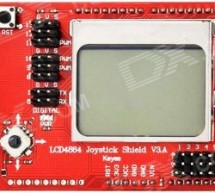 Most of the temperature measurement techniques around the world require some sort of physical contact between the temperature sensor and the object or environment whose temperature is to be measured, but as technology advanced, this changed too. The need to be able to measure the temperature of an object without physical contact arose. This need brought the measurement of temperature using infrared sensors. ...
Read more

›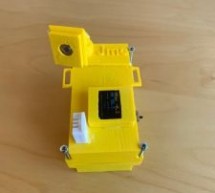 Hi everyone, I work as a builder even though I've been always really interested in new technologies. I've learned a little about 3d printing, Arduino and electronic issues reading a lot. I visit this web regularly so I would like to make my little contribution. In my job sometimes it is not so easy to know the reason of the moisture in a wall which causes unhealthy environments. This project will help us to ...
Read more

›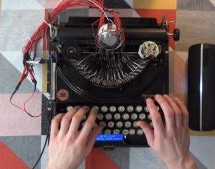 We have seen a fair share of unusual items being turned into musical instruments. Luckily, with a little bit of hacking it is possible to turn almost anything into a MIDI controller. [William Sun Petrus] just converted a 1920s typewriter into a drum machine and delivers a hell of a live performance on it. The build is rather simple, all [William Sun Petrus] needed was an Arduino Mega and lots of wires to co ...
Read more

›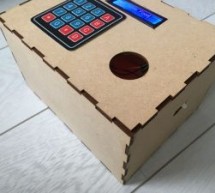 https://youtu.be/NLhxGl8CpGc During weekdays, I seldom bring my key out, but this causes difficulty when my mother left the house. By having no other choices, my mom has to leave the key inside the cabinet beside the door, which has no guarantee of whether the key is safe or not. By having this key lock, the one who is leaving the house can left the key inside this box to prevent others from stealing the ke ...
Read more

›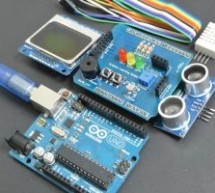 In this guide I will show you how to make your own Arduino learning shield. This learning shield can be useful at schools, universities and to everyone that want to start dealing with the Arduino. With this shield you will learn how to read the temperature and humidity from DHT-22 sensor, read an object distance by using the HC-SR04 ultrasonic sensor, print sensor values to the NOKIA 5110 LCD. On this PCB b ...
Read more

›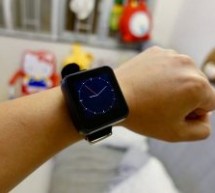 https://youtu.be/gSs7gNcs25Q This instructables show how to start playing with TTGO T-Watch. Step 1: What Is TTGO T-Watch? TTGO T-Watch is watch shape ESP32 based development kit. 16 MB flash and 8 MB PSRAM both are top specification. It also built-in a 240x240 IPS LCD, touch screen, micro-SD card port, I2C port, RTC, 3-axis accelerometer and a custom button. The backplane also can be switched to other modu ...
Read more

›