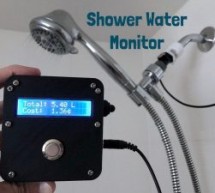 Which uses more water - a bath or a shower? I was recently thinking about this question, and I realized that I don't actually know how much water is used when I shower. I know when I'm in the shower sometimes my mind wanders, thinking about a cool new projects idea or trying to decide what to have for breakfast, while water is just gushing down the drain. It would be a lot easier to reduce my water consumpt ...
Read more

›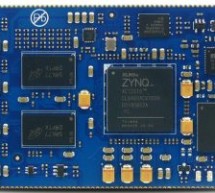 MYIR Tech has launched an $85 module, Xilinx Zynq-7010 or -7007S that runs on MYC-C7Z010/007S CPU Module. MYC-C7Z010/007S CPU Module is a part of their newly launched sandwich-style, $209 MYD-Y7Z010/007S Development Board. There's an open source Linux 3.15.0 based BSP for the module, and the MYD-Y7Z010/007S carrier board ships with schematics. Both the module and development board can withstand -40 to 85°C  ...
Read more

›
MoRFeus is a 30 MHz–6 GHz field-configurable Fractional-N wideband frequency converter and signal generator. Its LCD display and button interface enable dynamic field-level configuration - from switching between signal generator and other modes, to setting the local oscillator frequency and more. It was designed for wideband frequency up- and down-conversion - with an LO frequency range of 85 MHz–5.4 GHz an ...
Read more

›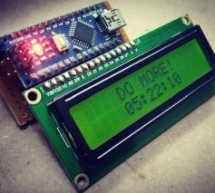 https://youtu.be/anUKywfO_l8 Summer, the lovely season when things happen. But sometimes we tend to forget the time. So to remind us the time left , I designed this Casey Neistat's 'Do More' DIY arduino driven timer which can be programmed to display the time left from any event, the start of a day or the start of summer its on you.All there was left to do was add a pair of Casey's signature glasses. But I ...
Read more

›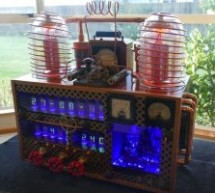 This project is without doubt the most complex I have undertaken, with sixteen IV-11 VFD tubes, two Arduino Mega cards, ten LED Neon light circuits, a servo, an electromagnet, two MAX6921AWI IC Chips, five DC power supplies, a HV power supply, two DC Volt meters, a DC Amp meter, FM stereo radio, 3W power amplifier, LCD screen, and keyboard. Apart from the above parts list, two software programs had to devel ...
Read more

›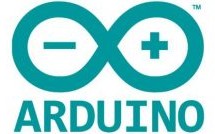 https://youtu.be/GnYi9Y2EIoc Hello world! Today i made a simple code to control a electric strike lock with a Password/ Access Code using a 1 channel relay. I don't have such a lock but i demonstrated it with a lamp attached to the relay. Check the next step for the schematic code & Parts list. (I know! I wrote access wrong in the video..don't mind the typo..lol.) Step 1: Schematic, Code & Parts Lis ...
Read more

›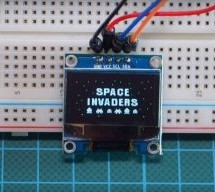 One thing we all always wish we could do when using any display is to load our own custom graphics, be it a logo, gif etc. In today's tutorial we will show how to do just that on an OLED display using an Arduino. OLED (organic light-emitting diode) display is a display based on light-emitting diode (LED) in which the emissive electroluminescent layer is a film of organic compound that emits light in respons ...
Read more

›
The new STM32WB from STMicroelectronics is a new wireless supporting System on a chip (SoC) that comes with a fully-featured ARM Cortex-M4 (@ 64 MHz) based microcontroller to run the main computing processes. It also has an ARM Cortex-M0+ core (@ 32 MHz) to offload the main processor and offer real-time operation on the Bluetooth Low Energy (BLE) 5 and IEEE 802.15.4 radio. The SoC can also run other wireles ...
Read more

›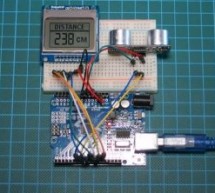 Introduction Measuring distance is so important in today's world that things like driverless cars will be impossible without it, that description is probably enough to describe how important knowing the distance between two objects can be. For that reason, today we will be building a distance meter using the Arduino and the HC-SR04 ultrasonic sensor. The HC-SR04 ultrasonic sensor is a cheap ranging sensor c ...
Read more

›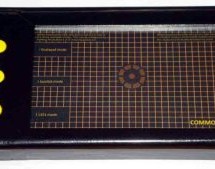 As [Jan Derogee] explains in the faux-retro video after the break, drawing on classic 8-bit computers was something of a pain. The rudimentary light pens and joysticks of the 1980s allowed for free-form input, but were clumsy and awkward to use. Which is why he set out to create an ideal drawing device for the C64 using modern electronics. For the sake of completion, he also gave it a USB HID mode so it wou ...
Read more

›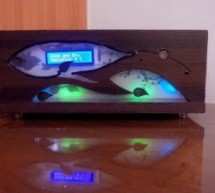 https://youtu.be/wYEzNOmNGLA https://youtu.be/RWchc7x-J1s Hello everyone. I am a graphic designer with a restless soul (my site www.inoace.com). I loved doing electronics years ago and than got busy with life and job. I am now blessed with some time ( rare now a days :P ). This is my first microcontroller / arduino based project. Edit: Just a tip, I was unable to make DHT11 work as it was showing ...
Read more

›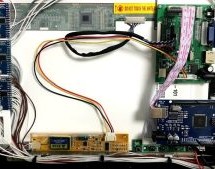 Today's commercial aircraft are packed to the elevators with sensors, computers, and miles and miles of wiring. Inside the cockpit you're more than likely to see banks of LCDs and push buttons than analog gauges. So what's that mean for the intrepid home simulator builder? Modern problems require modern solutions, and this 3D printed simulator is about as modern as it gets. Published to Thingiverse by ...
Read more

›