The developmnet team over at Seeed Studio has this week announced its Wio Terminal now supports the CircuitPython programming language created by Adafruit. CircuitPython is an open source derivative of the MicroPython programming language targeted towards the student and beginner an is a software implementation of the Python 3 programming language, written in C. The Wio Terminal is compatible with both Ardu ...
Read more

›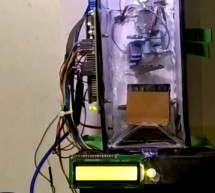 We've all been there. A big bag of resistors all mixed up. Maybe you bought them cheap. Maybe your neatly organized drawers spilled. Of course, you can excruciatingly read the color codes one by one. Or use a meter. But either way, it is a tedious job. [Ishann's] solution was to build an automatic sorter that directly measures the value using a voltage divider, rather than rely on machine vision as is often ...
Read more

›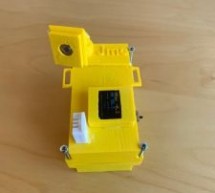 Hi everyone, I work as a builder even though I've been always really interested in new technologies. I've learned a little about 3d printing, Arduino and electronic issues reading a lot. I visit this web regularly so I would like to make my little contribution. In my job sometimes it is not so easy to know the reason of the moisture in a wall which causes unhealthy environments. This project will help us to ...
Read more

›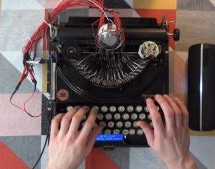 We have seen a fair share of unusual items being turned into musical instruments. Luckily, with a little bit of hacking it is possible to turn almost anything into a MIDI controller. [William Sun Petrus] just converted a 1920s typewriter into a drum machine and delivers a hell of a live performance on it. The build is rather simple, all [William Sun Petrus] needed was an Arduino Mega and lots of wires to co ...
Read more

›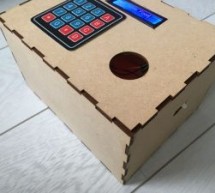 https://youtu.be/NLhxGl8CpGc During weekdays, I seldom bring my key out, but this causes difficulty when my mother left the house. By having no other choices, my mom has to leave the key inside the cabinet beside the door, which has no guarantee of whether the key is safe or not. By having this key lock, the one who is leaving the house can left the key inside this box to prevent others from stealing the ke ...
Read more

›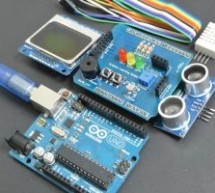 In this guide I will show you how to make your own Arduino learning shield. This learning shield can be useful at schools, universities and to everyone that want to start dealing with the Arduino. With this shield you will learn how to read the temperature and humidity from DHT-22 sensor, read an object distance by using the HC-SR04 ultrasonic sensor, print sensor values to the NOKIA 5110 LCD. On this PCB b ...
Read more

›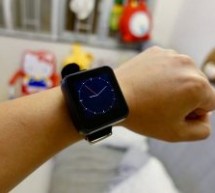 https://youtu.be/gSs7gNcs25Q This instructables show how to start playing with TTGO T-Watch. Step 1: What Is TTGO T-Watch? TTGO T-Watch is watch shape ESP32 based development kit. 16 MB flash and 8 MB PSRAM both are top specification. It also built-in a 240x240 IPS LCD, touch screen, micro-SD card port, I2C port, RTC, 3-axis accelerometer and a custom button. The backplane also can be switched to other modu ...
Read more

›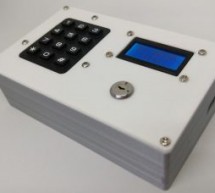 Escape Rooms are awesomely fun activities which are highly engaging and great for teamwork. Have you ever thought about creating your own Escape Room? Well with this decoder box you can be well on your way! Even better have you thought about using escape rooms in education? We have and students love using them to learn, revise and engage with the material. This escape room decoder has the following features ...
Read more

›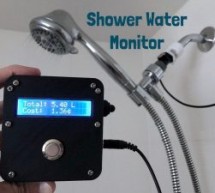 Which uses more water - a bath or a shower? I was recently thinking about this question, and I realized that I don't actually know how much water is used when I shower. I know when I'm in the shower sometimes my mind wanders, thinking about a cool new projects idea or trying to decide what to have for breakfast, while water is just gushing down the drain. It would be a lot easier to reduce my water consumpt ...
Read more

›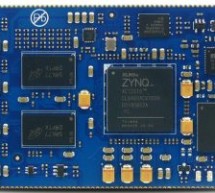 MYIR Tech has launched an $85 module, Xilinx Zynq-7010 or -7007S that runs on MYC-C7Z010/007S CPU Module. MYC-C7Z010/007S CPU Module is a part of their newly launched sandwich-style, $209 MYD-Y7Z010/007S Development Board. There's an open source Linux 3.15.0 based BSP for the module, and the MYD-Y7Z010/007S carrier board ships with schematics. Both the module and development board can withstand -40 to 85°C  ...
Read more

›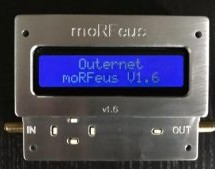 MoRFeus is a 30 MHz–6 GHz field-configurable Fractional-N wideband frequency converter and signal generator. Its LCD display and button interface enable dynamic field-level configuration - from switching between signal generator and other modes, to setting the local oscillator frequency and more. It was designed for wideband frequency up- and down-conversion - with an LO frequency range of 85 MHz–5.4 GHz an ...
Read more

›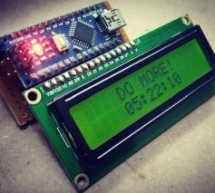 https://youtu.be/anUKywfO_l8 Summer, the lovely season when things happen. But sometimes we tend to forget the time. So to remind us the time left , I designed this Casey Neistat's 'Do More' DIY arduino driven timer which can be programmed to display the time left from any event, the start of a day or the start of summer its on you.All there was left to do was add a pair of Casey's signature glasses. But I ...
Read more

›