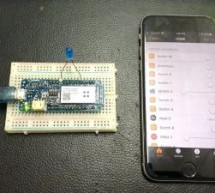 Best in Class Arduino MKR1000 Controller. Things used in this project Hardware components Arduino MKR1000 × 1 Software apps and online services Arduino IDE Arduino MKR1000 Kit - Android Apple Arduino MKR1000 Kit - iOS Story This tutorial will focus on how to control and monitor MKR1000 from your smart phone. WIFI is one of the most popular wireless communication technologies because of its availability, low ...
Read more

›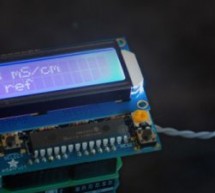 Conductivity is the ability of a material to transfer electrons. It is the opposite of the concept of resistivity which is well known to electricians. However, while we are used to address the topic of conductivity in the field of electronics, things get a little bit more complicated when we try to apply the concepts to chemical solutions such as salty water. If I am addressing the topic here it is because ...
Read more

›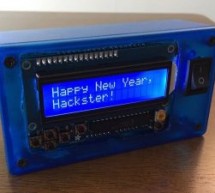 This Arduino-based pager by  Mike Schaus will allow you to send and receive real SMS text messages. This messaging device has its own SIM card and phone number. In order to build this project you need the following parts: 1* Arduino UNO 1*Hologram SIM Card w/Device Management 1*Arduino GSM shield V2 1*Adafruit LCD Shield Kit w/ 16×2 Character Display 1*Hammond Project Box 4.7 x 2.6 x 1.4 Translucent Blue An ...
Read more

›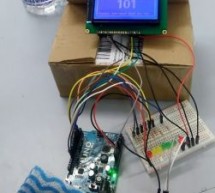 Today I am going to discuss how to make a very simple DIY Breathalyzer using Arduino UNO and few external components. Ana Carolina designed this project as an instructable in instructables.com. This is a low-cost project and a useful one too. If you have no idea about what breathalyzer is, let me explain briefly: A breathalyzer is a device for estimating blood alcohol content (BAC) from a breath sample. Che ...
Read more

›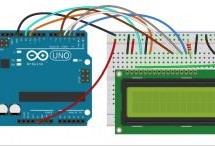 In this tutorial, I'll explain how to set up an LCD on an Arduino and show you all the different ways you can program it. I'll show you how to print text, scroll text, make custom characters, blink text, and position text. They're great for any project that outputs data, and they can make your project a lot more interesting and interactive. The display I'm using is a 16×2 LCD display that I bought for about ...
Read more

›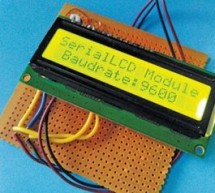 In most electronic systems, it is necessary to provide information in the visual form for a convenient user interface. The most commonly used displays in electronic systems are LED, LCD and TFT. Amongst these, an LCD display is the most cost-effective solution as it can display alphanumeric characters along with special user-defined symbols. It also contains an integrated controller which frees up the main ...
Read more

›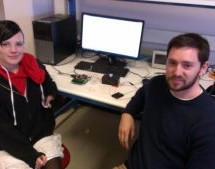 The purpose of this project was to design a functioning digital meter to measure voltage, current, and resistance to a known accuracy. The project involved the integration of hardware and software to take an input measurement signal from a pair of high and low leads that was then displayed on an LCD per the rotary selection switch (similar to the operation of most commercial digital multimeters). Dig ...
Read more

›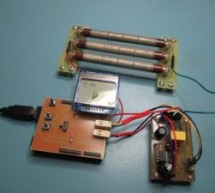 In the previous posts I've described a simple Geiger–Müller counter and various experiments with this device. Today I would like to present Arduino project to communicate with a Geiger-Muller counter, gather data and present it to the user. The device is based on Arduino Uno, Nokia 5110 LCD and homemade shield. Currently it's possible to show two layouts: bar graph of the pulses in one minute interval and h ...
Read more

›
Step 1 Scavenging Parts What I'd like to do for this crazy/ambitions project is turn an old cell phone into a smartwatch. So obviously an old cell phone is required. The primary reason for this project is simply that I had an old cell phone laying around and wanted to find a creative way to repurpose it. The one I had is a Nokia 1100, but most other old cell phones would work, so long as you can find the sc ...
Read more

›
While working on a new Instructable (coming soon) I had decided to use an Arduino Uno with an LCD/button shield I purchased off of AliExpress. It's a knockoff of the DFRobot Shield. I knew that I needed a menu for my project but was becoming so disillusioned with the terrible menu template programs available for the Arduino Uno. Many of which were not designed to work with this shield. I decided to make my ...
Read more

›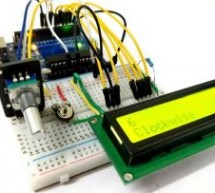 A Rotary encoder is an input device which helps the user to interact with a system. It looks more like a Radio potentiometer but it outputs a train of pulses which makes its application unique. When the knob of the Encoder is rotated it rotates in form of small steps which helps it to be used for stepper/Servo motor controlling, navigating through a sequence of menu and Increasing/decreasing the value of a ...
Read more

›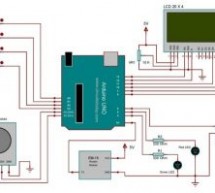 An RFID based Attendance System is a very interesting project which can be used in different places say in Schools to register the attendance of students and teachers, Private organizations to tabulate monthly working hours of employees and automatically calculate salary based on the number of hours registered in the office and other similar kinds of applications. An RFID based attendance management system ...
Read more

›