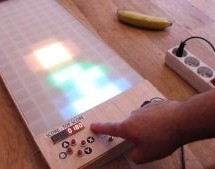 Tetris was a breakout hit when it was released for the Nintendo Game Boy in 1989, in much the same way that Breakout was a breakout hit in arcades in 1976. Despite this, gamers of today expect a little more than a tiny monochrome LCD with severe motion blur problems. Enter the LED Tetris build from [Electronoobs]. The build relies on a hacker favourite, the WS2812B LED string. The LEDs a ...
Read more

›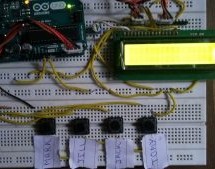 This instructable will teach you to build a simple Arduino based Voting machine using simple components such as push buttons and LCD. The highlighting feature of this system is that Serial Monitor in Arduino IDE is used to perform the polling operation no other external applications needed. Key Features: Every step of polling operation will be under control of the supervisor.Password enabled security system ...
Read more

›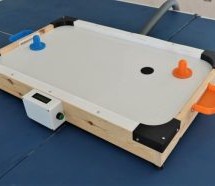 Many of us have considered buying an air hockey table, but are put off by the price. And even if the money is there, those things take up a lot of space. How often are you really going to use it? This DIY air hockey table is the answer. It's big enough to be fun, but small and light enough to easily stow away in the off-season. At ~$50, it's a cheap build, provided you have a vacuum cleaner that can switch ...
Read more

›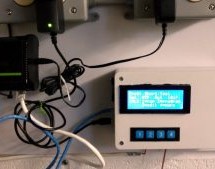 Anyone who is from a background in which cheesemaking is a feature will tell you that it is an exact science in which small differences in parameters can make a huge difference in the resulting cheese, to the extent that entire batches can be rendered inedible. In particular the temperature at which the milk is held can be crucial to the production of individual styles of cheese. A friend of [William Dudley ...
Read more

›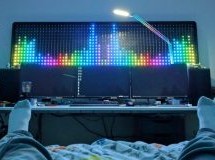 The various displays and interfaces in Star Trek, especially The Original Series, were intentionally designed to be obtuse and overly complex so they would appear futuristic to the audience. If you can figure out how Sulu was able to fly the Enterprise with an array of unlabeled buttons and rocker switches, we'd love to hear it. But one area of the ship where this abstract design aesthetic was backed off a ...
Read more

›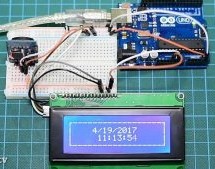 Introduction Sometimes it may be necessary to use a display while making a hardware project, but the size and the type of the display may vary according to the application. In a previous project, we used a 0.96″ I2C OLED display, and in this project we will have an I2C 20×4 character display. Project Parts This tutorial will describe how to use 20 x 4 LCD display with Arduino to print a real-time clock and ...
Read more

›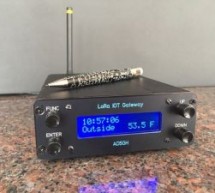 The LoRa IOT Home Environmental Monitoring System consists of an Arduino Mega based IOT-to-Internet gateway and Arduino Feather based remote stations with environmental sensors. The remote stations communicate wirelessly with the gateway using LoRa radios. The system enables a homeowner to monitor the home environment via an internet accessible dashboard, receive periodic SMS environmental notifications, re ...
Read more

›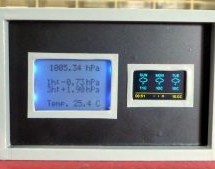 [Mirko Pavleski] has put together a little weather station for himself that combines Internet-sourced forecasts with physical sensor data to give him a complete view of his local conditions. There's no shortage of weather applications for our smartphones and computers that will show us the current local conditions and the forecast for the next couple of days. It's so easy to pull weather data from the vario ...
Read more

›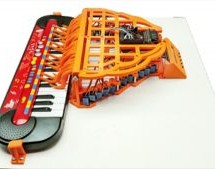 MIDI has been around for nearly forty years, but what do you do if you have an old 'toy' keyboard without MIDI? Or really any way to make it sound good? You could turn it into a player piano, and that's exactly what [Alessandro] did with an old toy keyboard. It's The Pianist Octopus, and it is perhaps the coolest, neatest pianist you've ever seen. This build uses 24 individual 9 gram hobby servos, which of ...
Read more

›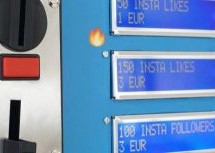 You feel that you're unpopular and no one likes you. The bad news is that if that's the case in the real world there's no easy way to fix it. The good news is there's a great substitute — your popularity on Instagram. With this vending machine you can replace your personality with followers on Instagram. It's just a shame we have to wait a year until Coachella. This project is an interactive installati ...
Read more

›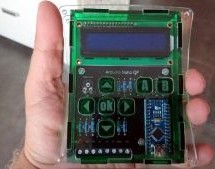 There's nothing quite as annoying as duplicated effort. Having to jump through the same hoops over and over again is a perfect way to burn yourself out, and might even keep you from tackling the project that's been floating around in the back of your mind. [Alain Mauer] found that he'd build enough Arduino gadgets that were similar enough he could save himself some time by creating a standardized piece of h ...
Read more

›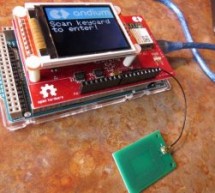 Motivation Keys are so last century, and now that you can easily replicate a physical key just by snagging a photo it might be time to upgrade our locks! This project outlines a framework for you to get started implementing your own unique locking mechanisms. In this project you'll authenticate individuals using Mifare Classic RFID Tag UIDs and display a message on the LCD screen. Once you get this working ...
Read more

›