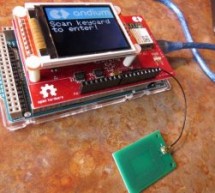 Motivation Keys are so last century, and now that you can easily replicate a physical key just by snagging a photo it might be time to upgrade our locks! This project outlines a framework for you to get started implementing your own unique locking mechanisms. In this project you'll authenticate individuals using Mifare Classic RFID Tag UIDs and display a message on the LCD screen. Once you get this working ...
Read more

›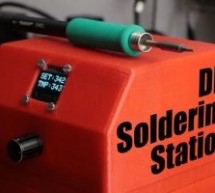 In this project I will show you how to create an Arduino based soldering station for a standard JBC soldering iron. During the build I will talk about thermocouples, AC power control and zero point detection. Let's get started! Step 1: Watch the Video! The video gives you all the basic information you need to build a soldering station. In the next steps though I will present you additional, helpful informat ...
Read more

›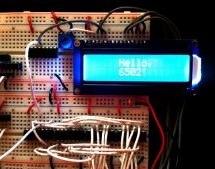 Over the years we've seen a number of homebrew 6502 computers assembled with little more than a breadboard, a sack full of jumper wires, and an otherworldly patience that would make a Buddhist Monk jealous. Anyone who takes the time to assemble a fully functional computer on a half-dozen breadboards lined up on their workbench will always be a superstar in our book. While we're still too lazy to attempt one ...
Read more

›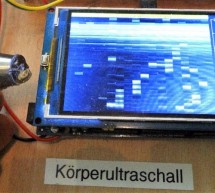 That first glimpse of a child in the womb as a black and white image on a screen is a thrilling moment for any parent-to-be, made possible by several hundred thousand dollars worth of precision medical instrumentation. This ultrasound machine cobbled together from eBay parts and modules is not that machine by a long shot, but it's still a very cool project that actually gives a peek inside the skin. The ult ...
Read more

›
4D Systems, the manufacturer of intelligent graphics solutions, has announced a new 3.2" smart display module as part of the ' gen4 ' series, which had been designed specifically for ease of integration and use, with careful consideration for space requirements and functionality. These modules features a 3.2" color TFT display with options for Cover Lens Bezel (CLB), Resistive Touch and Capacitive Touch. Th ...
Read more

›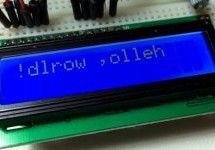 In this tutorial, I'll explain how to set up an LCD on an Arduino and show you all the different ways you can program it. I'll show you how to print text, scroll text, make custom characters, blink text, and position text. They're great for any project that outputs data, and they can make your project a lot more interesting and interactive. The display I'm using is a 16×2 LCD display that I bought for about ...
Read more

›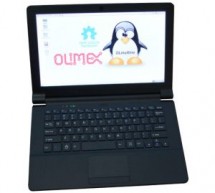 Olimex Ltd is a Bulgarian leading provider for development tools and programmers for embedded market. The company has 25+ years' experience in designing, prototyping and manufacturing printed circuit boards, sub-assemblies, and complete electronic products. The latest amazing product by Olimex is an open source laptop DIY kit called: TERES I. TERES I is open source hardware and software Do It Yourself lapto ...
Read more

›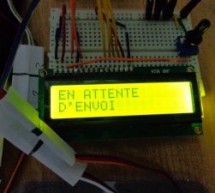 This project allows you to control a MeArm Robot with your smartphone, as if you had many potentiometers in your hands. Things used in this project Hardware components Arduino MKR1000 × 1 Arduino UNO & Genuino UNO × 1 Adafruit Standard LCD - 16x2 White on Blue × 1 meArm × 1 Story At first, I wanted to train myself to the wifi network thanks to Arduino ... to quickly put myself in mind to control a robot ...
Read more

›
Dejan Nedelkovski had built an Arduino security and alarm system project that uses an ultrasonic sensor for detecting objects and a buzzer for notification. Components needed to build this simple system are: Arduino board, LCD display, 4×4 keypad, ultrasonic sensor and buzzer. The circuit can be connected as shown in the schematics below. In order to build the project, you have to connect the buzzer with a ...
Read more

›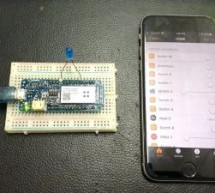 Best in Class Arduino MKR1000 Controller. Things used in this project Hardware components Arduino MKR1000 × 1 Software apps and online services Arduino IDE Arduino MKR1000 Kit - Android Apple Arduino MKR1000 Kit - iOS Story This tutorial will focus on how to control and monitor MKR1000 from your smart phone. WIFI is one of the most popular wireless communication technologies because of its availability, low ...
Read more

›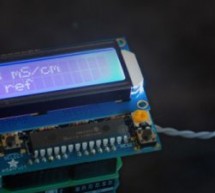 Conductivity is the ability of a material to transfer electrons. It is the opposite of the concept of resistivity which is well known to electricians. However, while we are used to address the topic of conductivity in the field of electronics, things get a little bit more complicated when we try to apply the concepts to chemical solutions such as salty water. If I am addressing the topic here it is because ...
Read more

›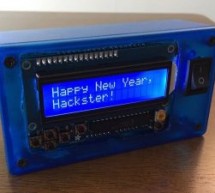 This Arduino-based pager by  Mike Schaus will allow you to send and receive real SMS text messages. This messaging device has its own SIM card and phone number. In order to build this project you need the following parts: 1* Arduino UNO 1*Hologram SIM Card w/Device Management 1*Arduino GSM shield V2 1*Adafruit LCD Shield Kit w/ 16×2 Character Display 1*Hammond Project Box 4.7 x 2.6 x 1.4 Translucent Blue An ...
Read more

›