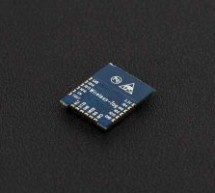 WT8266-S1 Wi-Fi module is a low consumption, high performance embedded Wi-Fi network control module designed by Wireless-Tag. It can meet the IoT application requirements in smart power grids, building automation, security and protection, smart home, remote health care etc. The module's core processor arduino ESP8266 integrates an enhanced version of Tensilica's L106 Diamond series 32-bit processor with sma ...
Read more

›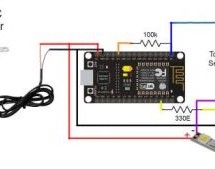 It is not just another Engraved LED lamp that you see on the market nowadays. This is an advanced version of that lamps. In the era of connected devices, I have made my own connected lamps. This project is inspired by Filimin: A Wi-Fi Enabled Touch Light That Connects You. I truly loved this product as in this generation of smartphone where each and everything, every activity is taken over by our smartphone ...
Read more

›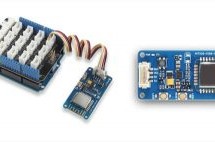 Over the last few years, we've seen the value of putting tiny WIFi-enabled microcontrollers on a module that costs a dollar or two. Those smart light bulbs in your house probably have an ESP8266 in them, and you can build a WiFi-enabled anything with one of these chips for next to no money. Now there's a new module that takes the design philosophy of, 'a reasonably powerful microcontroller, on a module, tha ...
Read more

›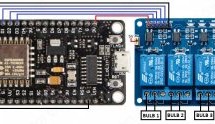 A home automation system is an automating the bulk of electronic and electrical tasks within a home. It uses a combination of hardware and software to enable control and management over appliances and devices within a home. Home automation not only refers to reduce human efforts but also energy efficiency and time saving. Here we are performing home automation by using ESP8266 – WiFi SoC and Blynk Playstore ...
Read more

›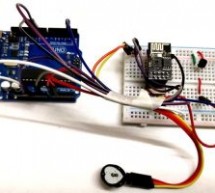 IoT based Patient Monitoring System using ESP8266 and Arduino Health monitoring is the major problem in today's world. Due to lack of proper health monitoring, patient suffer from serious health issues. There are lots of IoT devices now days to monitor the health of patient over internet. Health experts are also taking advantage of these smart devices to keep an eye on their patients. With tons of new healt ...
Read more

›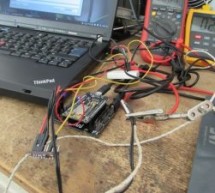 A thermistor is a type of negative coefficient resistor whose resistance is dependent on temperature, more so than in standard resistors. The resistance of a NTC Negative Temperature Coefficient thermistor (https://en.wikipedia.org/wiki/Thermistor) decreases as temperature rises. The Steinhart-Hart Thermistor Equation or the Beta Model Equation can be used to correlate the thermistor resistance to temperatu ...
Read more

›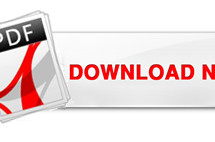 esp8266 arduino projects list in pdf offline downloadable: Most of the electronics geeks are asking the whole list of arduino and esp8266 projects PDF here we will share list every month as our projects are being updated on daily basis. PDF is a good source to work offline. We will offer direct PDF file download link with info of its release date , number of projects. [one_fourth] List No. [/one_four ...
Read more

›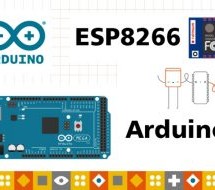 Esp8266 Arduino Projects List: Google Assistant Based Voice Controlled Home Automation using DIY Arduino Wi-Fi Shield. Top Hardware Platforms for Internet of Things (IoT) Arduino with ESP8266 - Reading Data from Internet. Web Controlled Servo using Arduino and Wi-Fi. You can quickly create a web server, send HTTP requests, control outputs, read inputs and interrupts, send emails, post tweets, etc. The ESP82 ...
Read more

›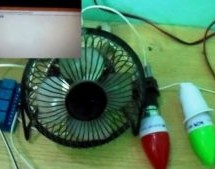 In this project we are going to make a home automation system using ESP8266 WiFi module and Arduino Uno. Using this we will be able to control lights, electric fan and other home appliances through a web browser using your PC or mobile. These AC mains appliances will be connected to relays which are controlled by the Arduino. ESP8266 and Arduino together acts as a Web Server and we will send control command ...
Read more

›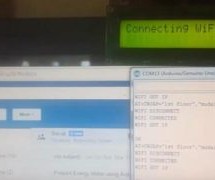 We are moving towards the World of Internet of Things (IoT). This technology plays a very important role in the Electronics and Embedded system. Sending an Email from any Microcontroller or Embedded system is very basic thing, which is required in IoT. So in this article, we will learn "How to send an Email using Wi-Fi and Arduino". For sending Email via Wi-Fi module and Arduino, first of all we need to hav ...
Read more

›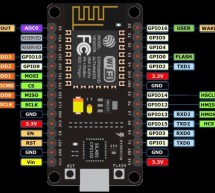 A guide to getting started with the ESP8266 with the Arduino IDE This assumes that yo have a NodeMCU type board with the Silicon Labs CP2102 USB to UART Bridge. These boards are convenient because they can be connected directly to your computer for progamming and serial console. NodeMCU pin functions First install the  Silicon Labs CP2102 USB to UART Bridge driver for your operating system. Then follow the ...
Read more

›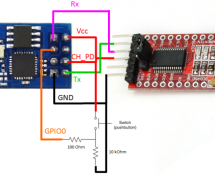 I'm not going to explain in detail what is ESP8266 because if you have found this post I'm sure you already know it. But just in case, it is an awesome cheap board (less than 4$) with built-in wifi communication (802.11 b/g/n), and SPI, UART. You can also use its processor to run your code. Wiring: Use FTDI with 3V3 output. If you face problems with this running on Windows check this link: Unbrick FTDI 232R ...
Read more

›