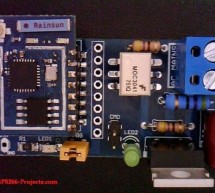 WARNING!! You will play with LIVE MAINS!! Deadly zone!!  If you don't have any experience and are not qualified for working with MAINS power I will not ecourage you to play arround! Because of the high interest in the subject, a new dedicated Dev Board has been born:  MPSMv2, a small ESP8266 DevBoard with integrated MAINS Power Switch! Yes, it's finally here, arrived safely from the PCB factory and you can ...
Read more

›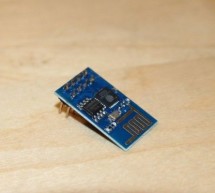 This is the 1st part of a series of 3 posts on the new ESP8266 microcontroller I only talk about a bare handful of new boards because most of them don't pass my test: whether they'll let me do something today that I couldn't do yesterday. But every once in a while a new board, or a chip, comes along that makes me sit up in my chair. The ESP8266 is one of those, and the things that make it interesting is tha ...
Read more

›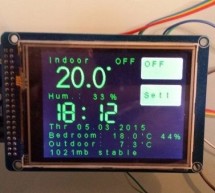 In this project we will show how to build WiFi controlled thermostat with ESP8266, Arduino and touch screen display. Thermostat will also show other info, like weather forecast and temperature outside. Total cost for thermostat is about 40EUR, which is price for basic commercial thermostat in shop. Basic features: 6 modes - Auto, Off, LOLO, LO, HI, HIHI Touch screen WiFi connected Four set temperatures (LOL ...
Read more

›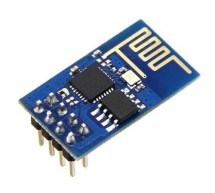 Richard over at ESP8266 CommunityForum writes, "I have setup a new section for ESP8266 Arduino as IGRR and myself have successfully ported the Arduino IDE over to the ESP8266 and have it all working very nicely now. ESP8266 Arduino and the code is on github, we have also set up a compilation server and executables will also be available for download. So go to town and start writing Arduino code the ESP8266! ...
Read more

›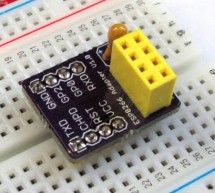 ESP8266 is an inexpensive serial-to-wifi tranceiver chip that allows to connect any microcontroller with a serial port to a WiFi network. Because of its simplicity and low cost, it is getting popular among hobbyists for building Internet of Things (IoT) applications. While there are varieties of breakout boards available for ESP8266 from the Chinese markets, the most popular one is the ESP-01 version that p ...
Read more

›
A (not so) brief introduction. I've been working on a new robot called RoDI for a summer course at my Alma mater. RoDI is a low cost wireless robot to teach robotics and programming I started developing last year (reminder to self: I still need to post about it), but it wasn't until a month ago that I started to work on it more often. The first version used a HC-06 Bluetooth module to communicate with the c ...
Read more

›
They day I read at hackaday (http://hackaday.com/tag/esp8266/) that a new $5 wifi module was available, I order a few of them to test. Now, a few weeks later I want to share my experience. This is a very simple demo using the ESP8266 and Arduino to update a remote server (https://thingspeak.com/) using a digital temperature sensor. These are really exciting times for the Internet of Things (r)evolution. Pri ...
Read more

›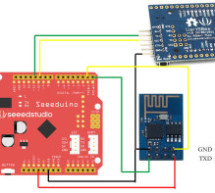 Overview ESP8266 is a highly integrated chip designed for the needs of a new connected world. It offers a complete and self-contained Wi-Fi networking solution, allowing it to either host the application or to offload all Wi-Fi networking functions from another application processor. ESP8266 has powerful on-board processing and storage capabilities that allow it to be integrated with the sensors and other a ...
Read more

›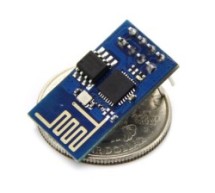 Esp8266 Introduction: This is WiFi serial transceiver module, based on ESP8266 SoC. ESP8266 module is a TTL "Serial to Wireless Internet" device. Providing your microcontroller has the ability to talk to a TTL serial device (most do) you'll be in business. It is a highly integrated chip designed for the needs of a new connected world. It offers a complete and self-contained Wi-Fi networking solution, allowi ...
Read more

›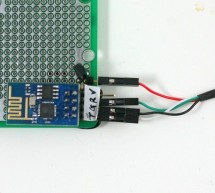 Continuing from my previous blog post about Hi-Link HLK-RM04 module, I have finally received the ESP8266 Serial-to-WiFi module that I've been waiting for. As I said previously, with the popularity of IoT devices, there is an increasing demand for low-cost and easy-to-use WiFi modules. ESP8266 is a new player in this field: it's tiny (25mm x 15mm), with simple pin connections (standard 2×4 pin headers), and ...
Read more

›