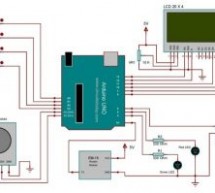 An RFID based Attendance System is a very interesting project which can be used in different places say in Schools to register the attendance of students and teachers, Private organizations to tabulate monthly working hours of employees and automatically calculate salary based on the number of hours registered in the office and other similar kinds of applications. An RFID based attendance management system ...
Read more

›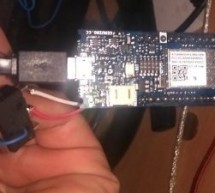 Monitor if the door or the valve gas is open... or if someone opened the cookie jar! Things used in this project Hardware components Arduino MKR1000 × 1 Li-Ion Battery 1000mAh optional × 1 OpenBuilds Micro Limit Switch × 1 Software apps and online services Samsung ARTIK Cloud for IoT Hand tools and fabrication machines Soldering iron (generic) Story intro! the project is simple, a switch connected to the Ar ...
Read more

›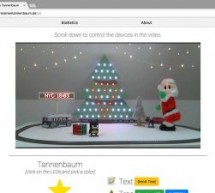 Control any of the 55 RGB LEDs on the tree, let Santa twerk for you, control a model railroad, or display custom text on a LED dot matrix. Story Ooooops.. I think I made a mistake and accidentally posted the project twice, on "Arduino Create" AND "Hackster.io". Please visit: this site to read about our crazy idea. Sorry! ---------------------------------------------------------------------------------- Have ...
Read more

›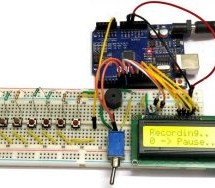 Arduino has been a boon for people who are not from the electronics background to build stuff easily. It has been a great prototyping tool or to try something cool, in this project we are going to build a small yet fun Piano using the Arduino. This piano is pretty much plain with just 8 push buttons and buzzer. It uses the tone() function of Arduino to create various types of piano notes on the speaker. To ...
Read more

›
In this project, we will use several ultrasonic sensors to create a robot car with obstacle detection feature. The sensors will help us estimate the distance of the car from the nearby obstacles. Thus allowing us to create routines that we can execute when the car is about to hit the obstacle while moving. If you want to know more on how an ultrasonic sensor work, please refer to 4Duino Ultrasonic Sensor pr ...
Read more

›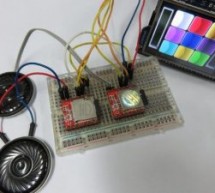 The 4Duino DJ Mixer is a fun and interactive project similar to a keyboard MIDI Controller that has the ability to play sample beats and songs. Before, DJ and music artist needs to use computers, recording and playback devices before they can mix and play their own customized music. But using this project, the user can utilize the 4Duino LCD screens and the 4D SOMO-II music module. The 4Duino will serve as ...
Read more

›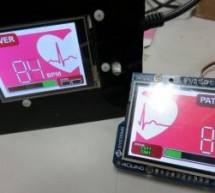 The Wireless Pulse-Rate monitor is a conceptual project made for hospitals and clinics, its main function is to minimise the time that nurses or doctors need to visit each patient in a hospital. Usually, Doctors and nurses visit each patient to check vital signs, by using this project, they can monitor the patient's vital signs even without visiting them, and this also allows them to remotely monitor the pa ...
Read more

›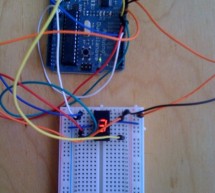 I've had an Arduino Duemilanove now for a couple of weeks. If you're not familiar with the Arduino, it is "an open-source electronics prototyping platform based on flexible, easy-to-use hardware and software". It has a small microcontroller, a USB port to connect to your computer for programming, a power socket for providing power when the USB cable isn't connected, and various digital and analog input and ...
Read more

›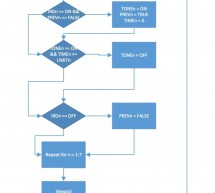 In order to realise the "music garden",the most important part is the Arduino code and circuit diagram. First of all,I will present my Arduino code:(I will show you the way I think as a flow chart at first) Flow Chart: Details:this flow chart is a mode for one single flower pot IRDs means the sensor PREVn means the records about whether there are people in front the sensor When turn on the IRDn and the PREV ...
Read more

›