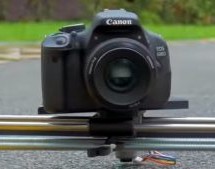 In this day and age, where all leisure activities must be duly captured and monetized online, camera sliders are hot items. Many start with a simple manual build, before graduating to something motorized for more flexibility. [Saral Tayal] took things a step further, implementing a basic tracking mode for even sweeter shots. The build is mechanically simple, relying on 8mm steel rods and linear b ...
Read more

›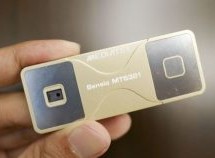 Smartphones in recent times have contributed to the growth of the medical sensing industries with a major success in the usage of a smartphone camera and flash to detect heart rate. Specialized Apps installed on the phone can use the phone inbuilt camera and flash to read an individual heart rate with high accuracy but nothing else in the space of health monitoring. Sensio is a biosensor that will allow sma ...
Read more

›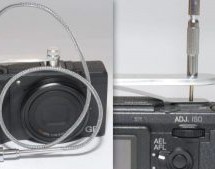 Most cameras these days offer some kind of built-in WiFI or Bluetooth control that allows you to fire your camera from an app on your smartphone. But not all of them do. The Ricoh GRII is one of those cameras that actually does offer some remote control via an app or USB remote, but sometimes you still want that tactile feel of pushing a shutter button, and the immediate response it gives. One GRII owner, S ...
Read more

›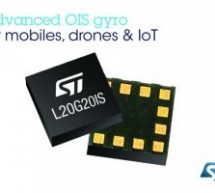 STMelectronics introduces a super tiny two-axis gyroscope (L20G20IS), a Micro-Electro-Mechanical system (MEMS) designed for the optical image stabilization for Smartphones with less energy consumption compared to its predecessor (L2G2IS). A gyroscope, or gyro for short, adds an additional dimension to the information supplied from the accelerometer by tracking rotation or twist. An accelerometer measures li ...
Read more

›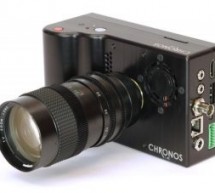 The Canadian Kron Technologies, led by its founder David Kronstein, has just launched a brand-new camera: Chronos. Chronos 1.4 is a purpose-designed, professional high-speed camera. It enables you to capture stunning high-speed video at up to 1280×1024 resolution thanks to its 1.4 gigapixel-per-second throughput. Its frame rate ranges from 1,057fps at full resolution, up to 21,600fps at minimum resolution. ...
Read more

›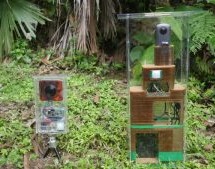 Camera traps are a very common tool in wildlife conservation and research, but placing and pointing them correctly can be a bit of a guessing game. Something very interesting could happen just out of frame and you'd be none the wiser. The [Andrew Quitmeyer] and [Danielle Hoogendijk] at DINALABS (Digital Naturalism Laboratories) in Panama are experimenting with hacked consumer 360° cameras to help ...
Read more

›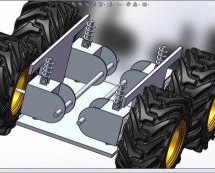 Week 01 January 9, 2013 (1 hour): Meet as a team after class to discuss preliminary project proposal.it is decided that we are going to build up a vehicle like a Google street car. January 10, 2013 (2 hours): Met as a team after class to finish writing preliminary project proposal. First version of PSSC is confirmed. WEEK 01 SUMMARY Accomplishments: Submitted preliminary project proposal. Weekly Work Total: ...
Read more

›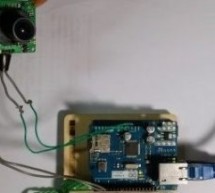 I will introduce a Arduino ethernet Camera. You can take a picture inside of house which have a this arduino ethernet camera by just openning the web site if you follow this contents. It is very easy and simple way which don't need any app. for smart phone. Let's start. Step 1: Prepare Meterials We need a several meterials. 1. Arduino Uno 2. Arduino Ethernet Shield 3. Serial Camera ( https://learn.adaf ...
Read more

›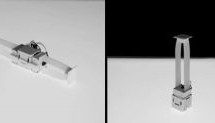 Sometimes one just needs an extra hand or six  around the workbench. Since you're a hacker that should take the form of a tiny robot swarm that can physically display your sensor data, protect you against a dangerously hot caffeine fix and clean up once you're done. [Ryo Suzuki] and [Clement Zheng] from the University of Colorado Boulder's ATLAS Institute developed ShapeBots, small shape-shifting swarm robo ...
Read more

›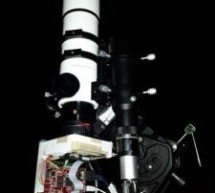 Now this post will be for some serious stuff involving video compression. Early this year I decided to make a lossless compression IP core for my camera in case one day I make it for video. And because it's for video, the compression has to be stream operable and real time. That means, you cannot save it to DDR ram and do random lookup during compression. JPEG needs to at least buffer 8 rows as it does comp ...
Read more

›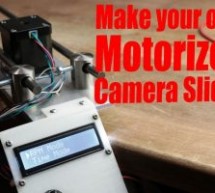 In this project I will show you how I repurposed two old camera tripods in order to create a motorized camera slider. The mechanical system consist mostly of aluminium and stainless steel which makes the slider sturdy and pretty decent looking. The electrical system consists of an Arduino Nano with LCD, rotary encoder, limit switches and stepper motor. Let's get started! Step 1: Watch the Videos! https://yo ...
Read more

›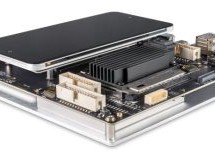 Intrinsyc's new Open-Q 845 HDK Development Kit has the same Mini-ITX (170 x 170mm) dimensions and sandwich-style design as the Open-Q 835 from the previous year. The main SoC, Snapdragon 845 is integrated into the board topped by a heatsink. This dev board includes a smartphone like 5.7-inch QHD (1440 x 2560) touchscreen controlled via MIPI-DSI, as well as a camera board with dual rear-facing cameras and a ...
Read more

›