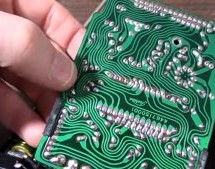 There was a time when any electronics student would have a slide rule hanging off their belt. By the 1970s, the slide rule changed over to an electronic calculator which was a pricy item. Today you can buy calculators at the dollar store. [JohnAudioTech] pulled out an old Radio Shack vacuum fluorescent display (VFD) calculator and found it didn't work. Obviously, that means it is time to open it up. It is f ...
Read more

›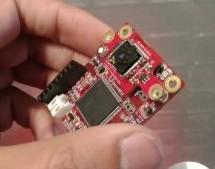 A new open source micro python powered machine vision camera called the openMV H7, is the new tool for developers and hobbyists looking to create machine vision projects. The new machine vision camera has been specifically designed for low power real time applications. The board is built around a 32-bit ST Microelectronics STM32H743 VI ARM Cortex-M7 processor, with 1Mb of RAM and 2MB of flash ...
Read more

›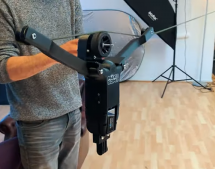 The prevalence of drones has made airborne photography much more widespread, especially among hobby photographers and videographers. However, drone photos aren't without their problems. You have to deal with making the drone follow the shot which can be difficult unless you have a very expensive one. Worse, you can't really fly a drone through heavily wooded or otherwise obstructed terrain. [Makesome's] fri ...
Read more

›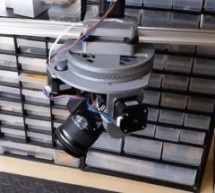 Photographers searching for a professional style motorised camera slider and pan-tilt camera mount, may be interested in a new project by YouTuber "isaac879". The project is open source with links to the design files and code provided via Github. Check out the first and second videos in the series below. "This is the pan tilt camera mount I designed for my DSLR Canon EOS 250D. I designed it for video motion ...
Read more

›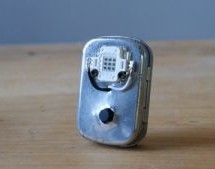 Where won't they put a TV these days? We've even seen one creeping behind semi-transparent mirror film in the ladies' room of a sports bar, though that one didn't last long. Up until that moment, we had never wished so hard for a TV-B-Gone, especially one as small and powerful as this DIY version by [Shane]. The best thing about [Shane]'s DIY TV-B-Gone is the strength of signal, though the size is nothing t ...
Read more

›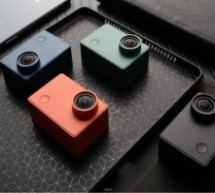 Action cameras are becoming a buzz in the last few years, and the likes of GoPro have become the face of this emerging market, just like the way the iPhone was the default standard for the smartphone industry, GoPro camera has been the go-to camera for the Action camera industry. Despite the awesomeness of Action cameras, they usually come with one major limiting factor which is the cost. The likes of GoPro ...
Read more

›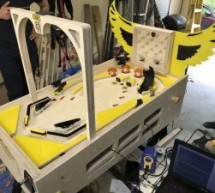 Ever since he was a young boy, [Tyler] has played the silver ball. And like us, he's had a lifelong fascination with the intricate electromechanical beasts that surround them. In his recently-completed senior year of college, [Tyler] assembled a mechatronics dream team of [Kevin, Cody, and Omar] to help turn those visions into self-playing pinball reality. You can indeed play the machine manually, and the A ...
Read more

›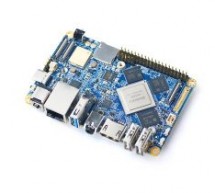 FriendlyElec recently released a pretty exciting hacker board which is super cheap, considering the features of the board and the price it is being sold for. The Single Board Computer (SBC) is based on Rockchip RK3399; a low power, high-performance processor. The board which is called Nano PC – T4 can be regarded as the smallest rock chip based board as it measures 100mm by 64m as compared to other RK3399 S ...
Read more

›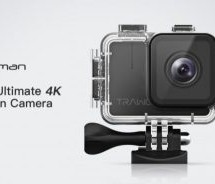 Life is full of adventures. The best way to preserve your memories is to capture them exactly as they are and one of the best ways to capture them is with action cameras. Action cameras can go beyond your average camera, or your high-end smartphone would dare to. With their rugged and waterproof designs they can endure the rigors and extremes of any adventure. The GoPro Cameras especially the GoPro Her ...
Read more

›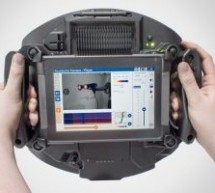 Every day of our lives we get bombarded with different sounds around. Loud music, radio, people talking on their phone, automobile, traffic, and those unknown late night quacking sounds. All of these sounds are what makes our day to day activities, and we have even gotten accustomed to most of them and rarely get disturbed by them. However, when an unwanted sound keeps popping ...
Read more

›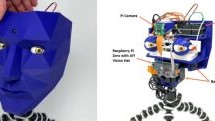 At this point, society has had over three decades to get used to the Blue Man Group. Maybe that's why we're less disturbed by [Graham Jessup]'s face-tracking Watchman than we should be. Either that, or it's because it reminds us of Data from Star Trek: The Next Generation. Frankly, this is just way too cool to be dismissed out of hand as creepy. The Watchman finds faces via video feed from a camera module p ...
Read more

›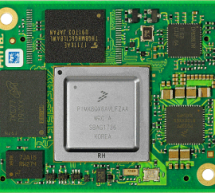 Phytec has updated their product pages for three new PhyCore modules, all of which support Linux. The three modules, which employ three different flavors of i.MX8 SOC is phyCORE-i.MX 8X, i.MX 8M, and i.MX 8 SBCs. The PhyCore COMs are based on NXP's Cortex-A53 based i.MX8M, its -A53 and -A72 equipped i.MX8 Quad, and its -A35 based i.MX8X. phyCore-i.MX 8X The i.MX8X SoC found on the phyCORE-i.MX 8X module. Th ...
Read more

›