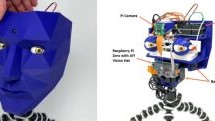 At this point, society has had over three decades to get used to the Blue Man Group. Maybe that's why we're less disturbed by [Graham Jessup]'s face-tracking Watchman than we should be. Either that, or it's because it reminds us of Data from Star Trek: The Next Generation. Frankly, this is just way too cool to be dismissed out of hand as creepy. The Watchman finds faces via video feed from a camera module p ...
Read more

›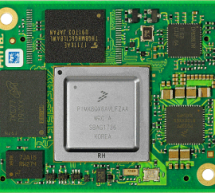 Phytec has updated their product pages for three new PhyCore modules, all of which support Linux. The three modules, which employ three different flavors of i.MX8 SOC is phyCORE-i.MX 8X, i.MX 8M, and i.MX 8 SBCs. The PhyCore COMs are based on NXP's Cortex-A53 based i.MX8M, its -A53 and -A72 equipped i.MX8 Quad, and its -A35 based i.MX8X. phyCore-i.MX 8X The i.MX8X SoC found on the phyCORE-i.MX 8X module. Th ...
Read more

›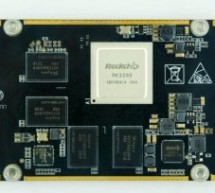 The RK3399 processor from Rockchip has seen adoption in some boards in recent times. The Rockchip RK3399 processor has been deployed on boards like the Odroid-N1 board, Firefly's Firefly-RK3399, the Theobroma RK3399-Q7 SoM, and more recently the Shenzhen Xunlong's Orange Pi RK3399. The RK3399 is a low power, a high-performance processor for computing, personal mobile internet devices, and other smart device ...
Read more

›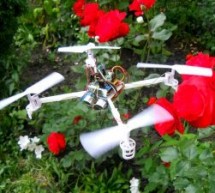 Drones are very popular toys and tools these days. You can find professional and even beginner drones and flying gadgets in the market. I have four drones (quadcopters and hexcopters), because I love everything that flies, but the 200th flight isn't so interesting and starts to be boring, so I decided that I will build my own drone with some extra feutures. I like to program Arduino and design circuits and ...
Read more

›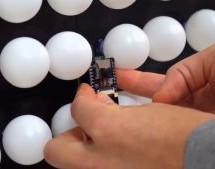 Don't you just hate it when dev boards have some annoying little quirk that makes them harder to use than they should be? Take the ESP32-CAM, a board that started appearing on the market in early 2019. On paper, the thing is amazing: an ESP32 with support for a camera and an SD card, all for less than $10. The trouble is that programming it can be a bit of a pain, requiring extra equipment and a spare finge ...
Read more

›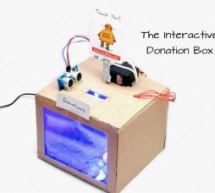 Donation boxes can be much more interesting and attractive when you combine them with electronics and a little bit of programming. This instructable will show you how to. As the name explains, making donation boxes interactive can help you gain much more attention and make people happy at the same time! Indeed, and awesome way to set up a charity and help the needed ones by installing it in shopping complex ...
Read more

›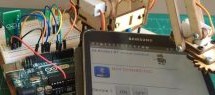 A very good wireless local area network (and personal) is undoubtedly the Bluetooth (BT). Today in our day-to-day is common to find us using cell phones, stereos, cameras, etc., interconnected with the help of the famous "blue little light". In the world of IoT and automation in general, it is very common find remote controls via mobile phones using BT technology. This is due to two basic components, but ve ...
Read more

›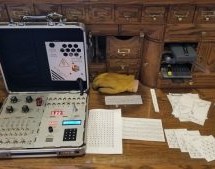 Escape rooms are awesome for people who like to solve puzzles, see how things work, or enjoy a mystery. Everyone reading this falls into at least one of those categories. We enjoy puzzles and mysteries, but we have a fondness for seeing how things work. To this end, we direct your attention to [doktorinjh]'s "Bomb Disarming Puzzle in a Suitcase" Game, which is a mysterious puzzle box he built himself. ...
Read more

›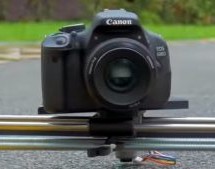 In this day and age, where all leisure activities must be duly captured and monetized online, camera sliders are hot items. Many start with a simple manual build, before graduating to something motorized for more flexibility. [Saral Tayal] took things a step further, implementing a basic tracking mode for even sweeter shots. The build is mechanically simple, relying on 8mm steel rods and linear b ...
Read more

›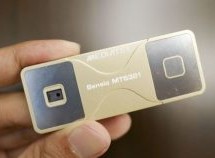 Smartphones in recent times have contributed to the growth of the medical sensing industries with a major success in the usage of a smartphone camera and flash to detect heart rate. Specialized Apps installed on the phone can use the phone inbuilt camera and flash to read an individual heart rate with high accuracy but nothing else in the space of health monitoring. Sensio is a biosensor that will allow sma ...
Read more

›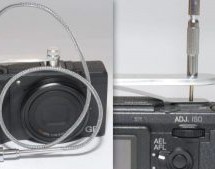 Most cameras these days offer some kind of built-in WiFI or Bluetooth control that allows you to fire your camera from an app on your smartphone. But not all of them do. The Ricoh GRII is one of those cameras that actually does offer some remote control via an app or USB remote, but sometimes you still want that tactile feel of pushing a shutter button, and the immediate response it gives. One GRII owner, S ...
Read more

›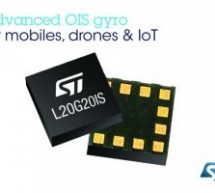 STMelectronics introduces a super tiny two-axis gyroscope (L20G20IS), a Micro-Electro-Mechanical system (MEMS) designed for the optical image stabilization for Smartphones with less energy consumption compared to its predecessor (L2G2IS). A gyroscope, or gyro for short, adds an additional dimension to the information supplied from the accelerometer by tracking rotation or twist. An accelerometer measures li ...
Read more

›