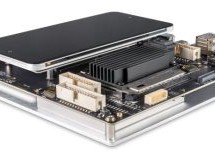 Intrinsyc's new Open-Q 845 HDK Development Kit has the same Mini-ITX (170 x 170mm) dimensions and sandwich-style design as the Open-Q 835 from the previous year. The main SoC, Snapdragon 845 is integrated into the board topped by a heatsink. This dev board includes a smartphone like 5.7-inch QHD (1440 x 2560) touchscreen controlled via MIPI-DSI, as well as a camera board with dual rear-facing cameras and a ...
Read more

›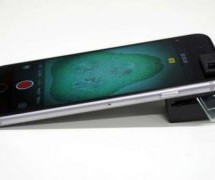 Smartphone microscope as the name implies is basically a microscope which is compatible with a user's smartphone. They mostly made up of a soft pliable lens and uses the smartphone's camera. Smartphone microscopes have been in existence before, they are based on the use of external LEDs and usually get powered from an external source, these attachments have been quite larger and more cumbersome than the pho ...
Read more

›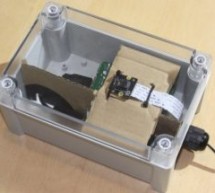 A new project has been published to the official Arduino blog this week providing insight into a new LoRa security camera and detection system that is capable of transmitting data when a trust parser is recognised. The system is also clever enough to ignore animals such as dogs that move into its field of view and will only trigger when it recognises a human figure. Watch the video below for a demonstration ...
Read more

›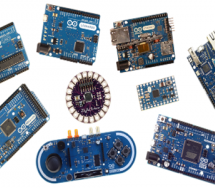 As you might already know, Arduino is a compact microcontroller (programmable circuit board) and software combination that can be used as the basis for building a variety of electronic devices. While tech enthusiasts have been using Arduino to create fun and interesting inventions as a hobby, many entrepreneurs and corporate leaders haven't yet realized how this device can be used to create unique business ...
Read more

›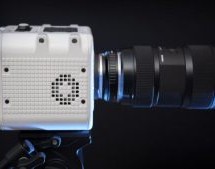 Now that digital imaging sensors are starting to become more freely available to the masses, all kinds of open source projects have been popping up that use them. Most of them are typically fairly limited to things like the Raspberry Pi or development boards like the Arduino and ESP32. But now, there is a new and pretty serious looking open source camera out there. It's called the Octopus, it has interchang ...
Read more

›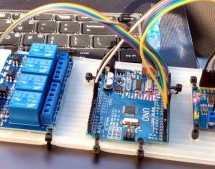 It used to be that there wasn't a problem on the average car that couldn't be solved with a nice set of wrenches, a case of beer, and a long weekend. But the modern automobile has more in common with a spaceship than those vintage rides of yesteryear. Bristling with sensors and electronics, we're at the point that some high-end cars need to go back to the dealer for even minor repairs. It's a dark time for ...
Read more

›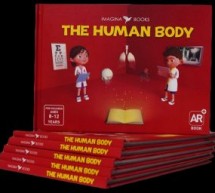 Virtual reality and Augmented reality became essential technologies these days. They have an important role in making products much exciting and entertaining, especially in education. Recently, Livit Studios announced its new augmented reality book series "Imagina Book". Imagina Books is an educational book series that converts the classic and traditional book into an interactive and 3d visualized. It provi ...
Read more

›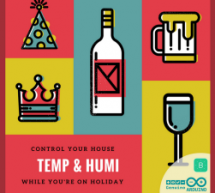 When you are out of your home for Christmas Holiday you can visualize the Temp and Humidity values by your smartwatch using ArduinoMKR1000. Things used in this project Hardware components Arduino MKR1000 × 1 DHT11 Temperature & Humidity Sensor (4 pins) × 1 Breadboard (generic) × 1 Jumper wires (generic) × 1 Software apps and online services Blynk Arduino IDE Arduino Web Editor Arduino Cloud Story I live ...
Read more

›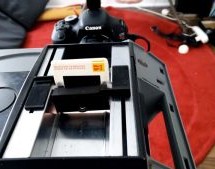 Photographic slides were popular in the middle part of the 20th century, but are long forgotten now. If you've found a handful in a dusty attic, you might consider sending them away to be digitized professionally, or using a flatbed scanner at home. [Bryan Howard] found himself with over 200,000 slides, however, so that just wouldn't do. Instead, he endeavored to build an automated scanner of his own.  Like ...
Read more

›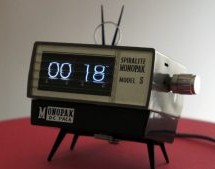 After covering a few of his builds at this point, we think it's abundantly clear that [Igor Afanasyev] has a keen eye for turning random pieces of antiquated hardware into something that's equal parts functional and gorgeous. He retains the aspects of the original which give it that unmistakable vintage look, while very slickly integrating modern components and features. His work is getting awfully close to ...
Read more

›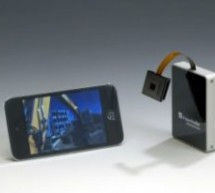 Researchers at the Fraunhofer Institute for Applied Optics and Precision Engineering IOF have developed a process that makes the production of a two-millimeter flat camera possible. Similar to the eyes of insects, its lens is partitioned into 135 tiny facets. The researchers have named their mini-camera concept facetVISION, following nature's model. This mini-camera has a thickness of only two millimeters a ...
Read more

›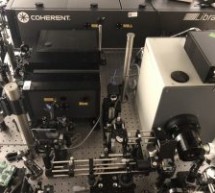 Light moving in vacuum is the fastest thing in the universe. Scientists have tried many times before to catch it on the move with some success. This time a new equipment built by Caltech scientists pulls down a mind-blowing 10 trillion frames per second, meaning it can capture light as it travels along, and also they are working to make it a hundred times faster. Understanding how light moves through a medi ...
Read more

›