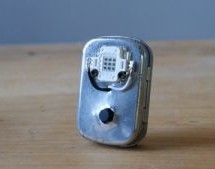 Where won't they put a TV these days? We've even seen one creeping behind semi-transparent mirror film in the ladies' room of a sports bar, though that one didn't last long. Up until that moment, we had never wished so hard for a TV-B-Gone, especially one as small and powerful as this DIY version by [Shane]. The best thing about [Shane]'s DIY TV-B-Gone is the strength of signal, though the size is nothing t ...
Read more

›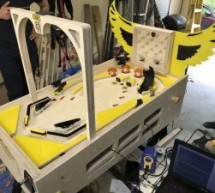 Ever since he was a young boy, [Tyler] has played the silver ball. And like us, he's had a lifelong fascination with the intricate electromechanical beasts that surround them. In his recently-completed senior year of college, [Tyler] assembled a mechatronics dream team of [Kevin, Cody, and Omar] to help turn those visions into self-playing pinball reality. You can indeed play the machine manually, and the A ...
Read more

›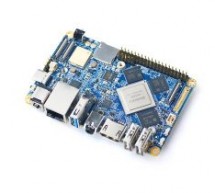 FriendlyElec recently released a pretty exciting hacker board which is super cheap, considering the features of the board and the price it is being sold for. The Single Board Computer (SBC) is based on Rockchip RK3399; a low power, high-performance processor. The board which is called Nano PC – T4 can be regarded as the smallest rock chip based board as it measures 100mm by 64m as compared to other RK3399 S ...
Read more

›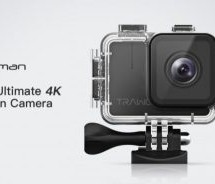 Life is full of adventures. The best way to preserve your memories is to capture them exactly as they are and one of the best ways to capture them is with action cameras. Action cameras can go beyond your average camera, or your high-end smartphone would dare to. With their rugged and waterproof designs they can endure the rigors and extremes of any adventure. The GoPro Cameras especially the GoPro Her ...
Read more

›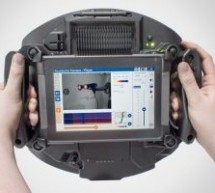 Every day of our lives we get bombarded with different sounds around. Loud music, radio, people talking on their phone, automobile, traffic, and those unknown late night quacking sounds. All of these sounds are what makes our day to day activities, and we have even gotten accustomed to most of them and rarely get disturbed by them. However, when an unwanted sound keeps popping ...
Read more

›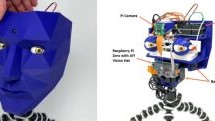 At this point, society has had over three decades to get used to the Blue Man Group. Maybe that's why we're less disturbed by [Graham Jessup]'s face-tracking Watchman than we should be. Either that, or it's because it reminds us of Data from Star Trek: The Next Generation. Frankly, this is just way too cool to be dismissed out of hand as creepy. The Watchman finds faces via video feed from a camera module p ...
Read more

›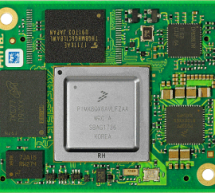 Phytec has updated their product pages for three new PhyCore modules, all of which support Linux. The three modules, which employ three different flavors of i.MX8 SOC is phyCORE-i.MX 8X, i.MX 8M, and i.MX 8 SBCs. The PhyCore COMs are based on NXP's Cortex-A53 based i.MX8M, its -A53 and -A72 equipped i.MX8 Quad, and its -A35 based i.MX8X. phyCore-i.MX 8X The i.MX8X SoC found on the phyCORE-i.MX 8X module. Th ...
Read more

›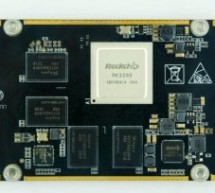 The RK3399 processor from Rockchip has seen adoption in some boards in recent times. The Rockchip RK3399 processor has been deployed on boards like the Odroid-N1 board, Firefly's Firefly-RK3399, the Theobroma RK3399-Q7 SoM, and more recently the Shenzhen Xunlong's Orange Pi RK3399. The RK3399 is a low power, a high-performance processor for computing, personal mobile internet devices, and other smart device ...
Read more

›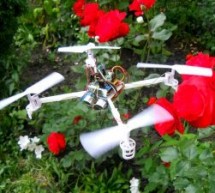 Drones are very popular toys and tools these days. You can find professional and even beginner drones and flying gadgets in the market. I have four drones (quadcopters and hexcopters), because I love everything that flies, but the 200th flight isn't so interesting and starts to be boring, so I decided that I will build my own drone with some extra feutures. I like to program Arduino and design circuits and ...
Read more

›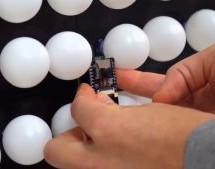 Don't you just hate it when dev boards have some annoying little quirk that makes them harder to use than they should be? Take the ESP32-CAM, a board that started appearing on the market in early 2019. On paper, the thing is amazing: an ESP32 with support for a camera and an SD card, all for less than $10. The trouble is that programming it can be a bit of a pain, requiring extra equipment and a spare finge ...
Read more

›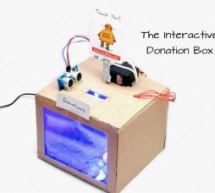 Donation boxes can be much more interesting and attractive when you combine them with electronics and a little bit of programming. This instructable will show you how to. As the name explains, making donation boxes interactive can help you gain much more attention and make people happy at the same time! Indeed, and awesome way to set up a charity and help the needed ones by installing it in shopping complex ...
Read more

›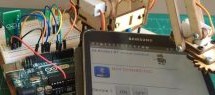 A very good wireless local area network (and personal) is undoubtedly the Bluetooth (BT). Today in our day-to-day is common to find us using cell phones, stereos, cameras, etc., interconnected with the help of the famous "blue little light". In the world of IoT and automation in general, it is very common find remote controls via mobile phones using BT technology. This is due to two basic components, but ve ...
Read more

›