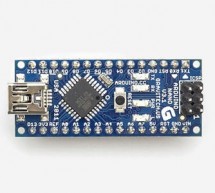 Arduino Nano Projects: It is a ATmega328 based small and breadboard compatible arduino board. The Arduino Nano is a small, complete, and breadboard-friendly board based on the ATmega328. It has mostly same functionality to Arduino Uno but without DC power jack and works with a mini-B USB cable instead of standard one. Below is the list of some interesting projects using arduino nano. [postlist ...
Read more

›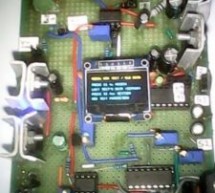 Story Yosh ! At last, finished working on this project. I have been working on this project for a while, then got bored and left the remaining work ( mostly firmware ) for a couple of months, ah ! the longest project I ever did ! What's all this about ? This project is about discharging lead acid battery at a constant current to measure its actual capacity. Due to hardware and design constrain there are few ...
Read more

›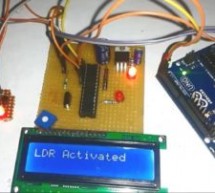 Arduino is an open-source development platform for engineers and hobbyists to develop electronics projects in an easy way. It consists of both a physical programmable development board (based on AVR series of microcontrollers) and a piece of software or IDE which runs on your computer and used to write and upload the code to the microcontroller board. Arduino uses a boot loader. Boot loader is a piece of so ...
Read more

›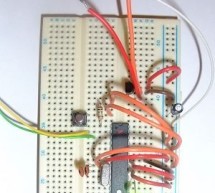 Ok, you've completed your prototype using an Arduino Uno board, perhaps using a shield or a breadboard for any additional components, but now you want to finalise your design and construct it using your own pcb. Well, that is fairly straightforward, as we have made a complete kit of essential parts available for the ATMega328 micro (click here). The kit includes the following items (depending on which bootl ...
Read more

›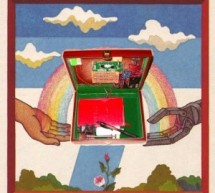 This project and future projects can be found at my website http://revoltlab.com/  where you can also find my blog. UPDATE LOG: NOW SUPER SIMPLE TO REPROGRAM! Easy FTDI USB interface hardware explained in step 10 Easy FTDI USB interface programming explained in step 13 NEW code uploaded works perfectly with speaker output! see step 13 For those not familiar with geocaching, it is a wonderful treasure hunt/ ...
Read more

›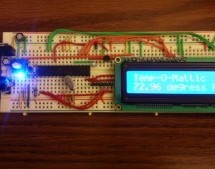 I have loved making projects with Arduinos, but at $30 a piece your projects can get expensive. So I want to show you how you can make your own Arduino from scratch and save money doing it. Make your own Arduino for around $8. For this instructable I show you how to make one on a breadboard and with it make a digital thermometer. Step 1: Parts you need for the Arduino: Full Size Breadboard ($8 adafruit.com) ...
Read more

›
Never again will you have to dismantle a finished project just to reuse an Arduino board! This tutorial will go through the steps involved in fabricating your own Arduino-compatible circuit using just ~$8 of parts (this includes the ATMega chip!).  This is perfect for installing and embedding in permanent pieces, as you don't need to waste a full $30 Arduino board in a project you will never need to reprogr ...
Read more

›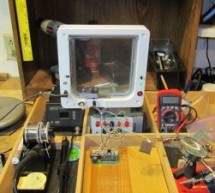 Note: to see everything on one page, please go to: www.tweetingcatdoor.com After receiving many emails requesting Instructions and Kits for building the "Tweeting Cat Door ", I decided to make a version that is stand-alone and doesn't need a computer to be run and that is easy to be put together by anyone with a soldering iron and a little time on hand. All the software is available to download, but feel fr ...
Read more

›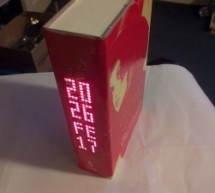 This book clock was inspired by florinc and the impresive selection of clocks like the wise clock3 etc http://www.instructables.com/member/florinc/ My girlfriend likes reading books and there is always a pile of them around the house, however to be able to build this for her birthday present I had to source the book from a second hand shop, looking for a nice chunky one that the clock could sit nicely insid ...
Read more

›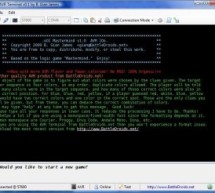 The game Mastermind has been around a long time, and I remember getting a board version with colored pegs when I was a kid. I love this game, as it is solvable simply by pure logic. One player (or a computer/microcontroller) chooses a sequence of colors from a pool of available colors and then the other player attempts to figure out what that sequence is. This is the AVR version of that famous logic game Ma ...
Read more

›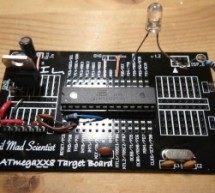 I have been making my own Arduino's on strip-board but recently bought some of the Evil Mad Scientist ATmegaxx8 Target Boards. While they weren't designed as an Arduino board they are perfect to use as they have: - places for the crystal and capacitors (XTL and C1, C2) or resonator - place for the power smoothing capacitor (C3 on the board) - place for the 100nF capacitor across VCC and Gnd, pins 7 & 8 ...
Read more

›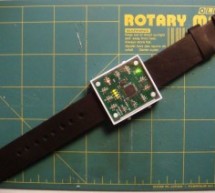 This instructable will show you how to make your own arduino based watch that tells time using a matrix of LEDs. This is my first instructable, so if something is unclear leave me a comment or send a message! I was inspired by all the cool LED watches that I saw on this website: http://www.tokyoflash.com/en/watches/1/ They have a lot of different designs that let you tell the time in very unique ways. So, I ...
Read more

›