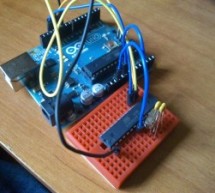 I had one remote controlled project that needed an Arduino running 24/7 but I didn't want to leave my $32 Arduino UNO, so I decided to buy some pieces and created my own Arduino. The most important part was buying the microcontroller. These were my options: ATMega328P-PU with Optiboot ~ $5.50 (Sparkfun) / $5.19 (Digikey) ATMega328P-PU ~ $3.16 (Digikey) ATMega328-PU ~ $2.88 (Digikey) Obviously I bought the c ...
Read more

›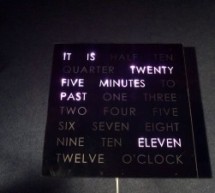 At long last I have managed to finish the Rainbow Word Clock! Once again, this one was inspired by Doug and his creations http://www.instructables.com/id/The-Wordclock-Grew-Up/ I have a fixation with RGB LED's at the moment and I wanted to do something a little different. So, while it is still here (before my girlfriend nicks it!) I thought I would share the proccess with you. This is based on the Arduino A ...
Read more

›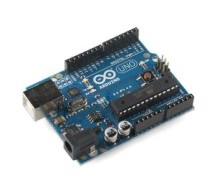 I've read through a lot of tutorials online to make an Arduino Clone on a breadboard, and some of them are great, but none of them really seem to have it all, so I'm going to attempt to bring it all together here and provide a tutorial with schematics, breadboard photos, Bill of Materials, and descriptions of all the materials. I'm going to provide the schematic for the system I am building here along with ...
Read more

›
This is a project in attempting to improve it predecessor "Freeform Arduino" by putting it in an enclosure and having it serve the similar purposes as "Palm Arduino Kit" and "Palm Arduino II" which I can carry it in my pocket and be available to use, and to connect to easy available power source specifically USB port. . I designed this "USB Freeform Arduino" with USB connector to be enclosed inside a 35mm f ...
Read more

›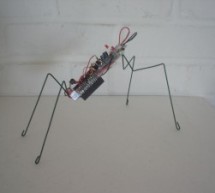 As an artist, sometime I created an art pieces without planning ahead what I want to draw or paint, just want to add colors or lines onto the drawing or canvas, and never think of the outcome of the piece. Let's our own instinct and subconscious leading away! Then I thought, "What if I am using electronic components, solder iron, and such, as my materials instead of the paint brush, pen, to create a project ...
Read more

›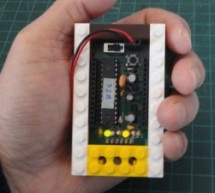 I design and create this Palm Arduino V3 prototype PCB, as I was tired of recreating Arduino Compatible on perf board every time I prototyping a new project, especially when I had to spend  a lot of time tracing the wiring to see that I made the right connection. I design this Palm Arduino (version 3) prototype PCB to be encased by Lego bricks, especially Lego Technic Bricks, for the reason that I was hooke ...
Read more

›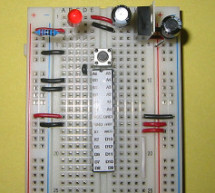 Intro: If you've got an Arduino Uno and want to start duplicating projects without having to buy an Uno every time... get ready to live!  This instructable will show you how to move your projects (that do not require serial communication) onto a breadboard for prototyping or expansion.  If you're looking for a more permanent solution check out these (breadboard ) (options ). Stuff You Should Have Already: - ...
Read more

›
THIS ENTIRE TUTORIAL IS ALSO AVAILABLE ON MY WEBSITE AT http://www.theparsley.com/arduino/diy/ To quote the Arduino website: "Arduino is an open-source electronics prototyping platform based on flexible, easy-to-use hardware and software. It's intended for artists, designers, hobbyists, and anyone interested in creating interactive objects or environments." I got one a while ago and life has never been the ...
Read more

›
This summer I wanted to combine my two loves of plant science and engineering. Thus I am constructing my very own greenhouse in my backyard. I am an undergrad, and as any former student knows, this means I move around constantly, and I am not always around to take care of my vegetable garden. I love my plants but since I am moving back to school in July, and my family is unreliable, I need a way to make sur ...
Read more

›
The initial project, and certainly the one to which many were inspired is that of Doug Jackson. http://www.instructables.com/id/The-Word-Clock-Arduino-version/ also inspired by http://www.highonsolder.com/blog/2011/1/8/arduino-word-clock.html  http://www.instructables.com/id/Sleek-word-clock/ Step 1: The Materials The list of materials for the board depends on how you plan to make the electronics, if you wa ...
Read more

›