The aim of this project is to create a setup to capture the image of a falling object or any object in motion at a precise time using a DSLR and Arduino microcontroller. It can be done in many different ways, but the method I tried is illustrated below. Figure 1: Schematic of the setup The idea is, when the object falling or moving blocks the light source from reaching light sensor the camera and/or the ext ...
Read more

›
A zoetrope is a mechanical device that animates a series of pictures by spinning them fast enough that the images appear to merge together and move, My digital zoetrope works on a similar principal, by flashing the LEDs while they are spinning it is possible to display text, patterns and possible even simple animations. My design uses an Arduino Pro mini powered by a system of brushes and a magnet and hall ...
Read more

›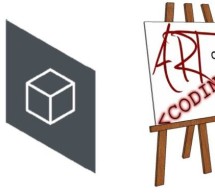 Public Window (http://www.publicwindow.net) is an open source project which allows artists to display their creations in a window and have people from all around the world interact with it. This is a step-by-step guide on how to set up a Public Window of your own. A Public Window consists of an artwork connected via an Arduino to a PC with a touchscreen. When someone walks by that window, he or she can than ...
Read more

›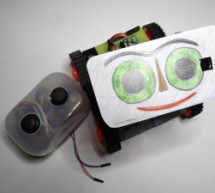 In this instructable I show you how to build remote control tank with FPV camera. At the beginning I build only RC tank without FPV camera but when I was driving it in the house I have not seen where it is. So I came up with that I will add to it the camera mounted on a 2 servos. The range is about 100m, you can also ride with it at home. With this tank you can see what your cat is doing when you're not loo ...
Read more

›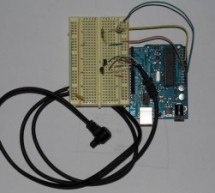 I knew there were devices that could trigger a camera to fire during a lightning strike, but their circuits were more complicated than I wanted to make. I'm a software guy not a hardware guy so I decided to use an Arduino and that allowed me to write a little code that made the circuit much simpler. Before I got started I looked at this wikipedia article about lightning so that I could verify this project w ...
Read more

›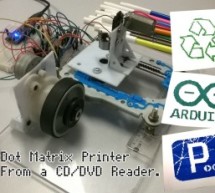 Hey! Some time ago while going through the pages here in Instructables, something catch my attention, a printer made of a CD reader, and i was amazed. I thought: "This is incredible, I have to make one!" I know that these kind of projects don't always receive a "I made it", because of its degree of difficulty, so I tried to make mine easier. This project was started more than a year ago, because of the lack ...
Read more

›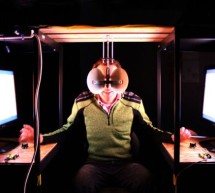 What is it? This is an ongoing project that i've been working on to see the potential of interactive stereoscopic installations in examining the perceptual process. I use a setup that i've called a Diplopiascope to investigate this. The Diplopiascope has gone through a few changes but basically it is a stereoscopic viewer that allows the viewer to control the images they are being shown through an analog de ...
Read more

›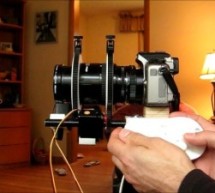 My Lumix GH2 Micro Four Thirds camera not only shoots fantastic high definition videos, but with inexpensive adapters I can use it with older manual lenses that are cheap and often very high quality. I shoot a lot of performance videos for my daughter's dance studio, and I use an f3.5 Nikon 28-85mm zoom lens because it provides a good zoom range and a fast aperture for a zoom lens. The problem with this set ...
Read more

›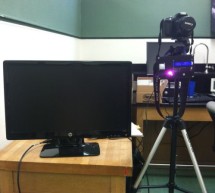 This is a tutorial on how to program your DSLR camera to take photos photobooth-style. It's a simple Arduino setup that allows you to take continuous photos with 3-second delay intervals. This was built for a college electronics project. A motion sensor detects motion in front of the camera, lights up and shows an LCD that prompts photo-takers to take photos. There are 5 settings in this tutorial - jump sho ...
Read more

›
With this device you'll be able to: take pictures from anything you can sense or detect: - movement - sound - … You don't need to modify your camera or flash for this. It's compatible with the old High Voltage flashes and the new TTL ones. Why I did this project? A friend of me who's really passionate about photography showed me some high speed photography examples. And how expensive the equipment you need ...
Read more

›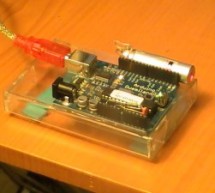 This instructable will show you how to construct a laser tripwire that can twitter and grab an image from a webcam, as well as execute any command you can put in a bash script. This instructable is actually quite simple and is even suitable as a beginner arduino project. It requires a GNU/linux (or possibly Mac) operating system with the arduino IDE and Processing IDE working properly. This project could al ...
Read more

›
Have you ever heard of TFT LCD screens?  They are great ways to display information from your Arduino, or display pictures.  The Arduino team just released an official TFT LCD screen with their new Robot at Maker Faire 2013.  It's very easy to get started with!!  This tutorial will show you how to get the LCD up and running, load information from the SD card, and make a few simple projects. The TFT LCD scre ...
Read more

›