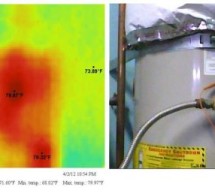 Have you ever had the desire to see what can not be seen? I never had the ability to see in thermal infrared, and it is rather cool to be able to see in the thermal infrared part of the electromagnetic spectrum. Unfortunately, most thermal (FLIR) cameras are very expensive. In 2011 cameras frequently cost several thousand dollars. This project was created to develop a cheaper solution at a fraction of the c ...
Read more

›
This project originally started out with a few simple parts thrown together to create a very simple time-lapse controller for a DSLR camera. After I was happy with the initial prototype, I wanted to make a final version which the programming of the "lapse time" was self contained into one single entity instead of relying on a computer to re-program and change the delay between shooting sessions. After addin ...
Read more

›
4D Systems makes some really nice serial OLEDS. They aren't hard to use, but the documentation for them is very scattered. This tutorial pulls together the various pieces i've found so that you can get up and running very quickly. Start by skimming through the user manual for your particular 4D OLED. µOLED-128-GMD µOLED-96-G1 µOLED-160-GMD1 The OLED I worked with was the µOLED-128-GMD. The other OLEDs liste ...
Read more

›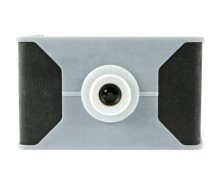 This is a 3D printed digital camera that you can build yourself. By making your own digital camera, it takes away some of the mystery around how such devices work, and are fabricated. Also, it allows you to fully customize the camera to your liking. You can expand the circuit to have new functionality, or design your own custom case by modifying the 123D Design build files. While this may not be a high-reso ...
Read more

›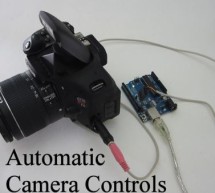 The best part of haunted houses and amusement park rides is getting to see pictures of your friends screaming in terror. To get these kinds of pictures requires perfect timing. The best way to get this is with an electronic control circuit. So in this project, I am going to show you how to make a simple automatic camera shutter switch. The best way to set this up depends largely on what kind of camera you h ...
Read more

›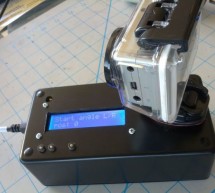 This instructible will show you how I built (and you can also build) an Arduino Timelapse Panning controller for GoPro cameras. There are obviously some refinements that can be made to the design, but in general I am very happy with the results that I've captured with it. Check out the video below for a quick overview of the device. Step 1: Everything you need What you will need: 1x Arduino Uno Board R3 1x ...
Read more

›
Following the instructable here, I was able to turn an old digital camera into a time lapse camera using an arduino, a relay, and an open source software program called makeAVI (windows). To modify the camera I disassembled the camera cover and removed the button that activates the shutter. It is difficult to tell from the picture, but pressing the shutter button pushes two copper terminals together sending ...
Read more

›
My recent arduino project was to build thermal camera on the cheap using an ir sensor and some pan/tilt hardware. If you look at the device picture to the left there is also acoustic range finder mounted to the top. The device works by sweeping a grid of points and assembles the image piecewise. The output consists of two images: 1) an acoustic images which tells the distance to the objects in view and 2) a ...
Read more

›
Web-enable your interactive sensors over desktop, smartphone and tablet devices. This tutorial describes in detail how to use the free SensorMonkey service to remotely control a pan and tilt webcam attached to an Arduino using nothing more than a simple webpage. The webpage can be viewed on any desktop, smartphone or tablet device with a compatible web-browser. I use the jQuery UI library to provide interac ...
Read more

›