I like drum machines. However they are not always the easiest to build. I wanted one that is: A. Simple, Yet Powerful-If it uses lots of components then it is too complicated B. Sound-It's not a a drum machine if it "beeps" C. Easily Modifiable-If I can't change stuff for improvement it is kind of annoying. A meticulous internet search wasn't so successful. Finally, I found this but, even that was a bit un- ...
Read more

›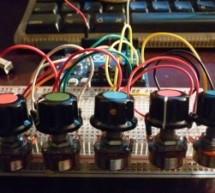 Hello again. Today I'd like to show you the Auduino. That's right, the Auduino is a Lo-fi Granular Synth that works on arduino. It uses some analog pins and a digital pin. I had loads of fun making and playing with it so I'd love to show you how to make it. Sketch created by Peter Knight, Tinker.it http://tinker.it. For more information please visit the website. I hope you are already familiarized with the ...
Read more

›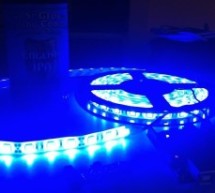 THERE MAY BE 9 STEPS BUT I PROMISE THIS ONE IS QUICK AND EASY!  In this Instructable I will be showing you how to create a light reactive LED system. In this clip, I used a single color LED strip, but you you can use a single LED, multiple LEDs wired together, single color or RGB LED strip, it just depends on what you are trying to build. The set up is fairly simple, the component list is fairly basic so if ...
Read more

›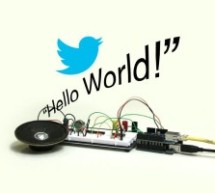 Let the world know what you're eating for breakfast with an 80's style vocal synthesizer!  This project uses an Arduino to send your Twitter stream to a voice generator chip called the SpeakJet.  The setup that I use here can also be extended to other applications where you'd want to translate text into speech, some ideas: -a robot which announces things or responds to its environment by speaking -some kind ...
Read more

›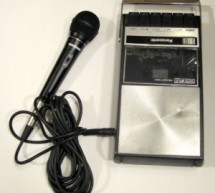 The breathalyzer microphone is a system for the inconscpicuous collection of blood-alcohol content level data sets. In other words, you can measure a person's sobriety with a device, that for all intents and purposes, looks no different than a standard microphone. This tool adds new dimensions of truthiness to any standard interview. It can also easily be adapted for karaoke. Don't be intimated by the numbe ...
Read more

›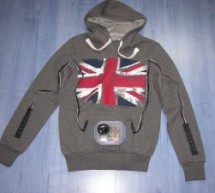 This was inspired by Raj's personal soundtrack shirt in Big Bang Theory S3, E16, "The Excelsior Acquisition". You can now buy them online but it's much more fun to make your own and it's possible now that buttons designed for use in electronic clothing are available from Connectedwear. Nine of the buttons on the Connectedwear keypad sewn into the hoodie's arms each play a given sound or tune and the tenth a ...
Read more

›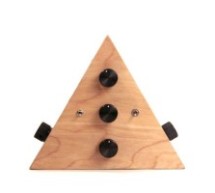 This Arduino-powered vocal effects box pitch shifts and distorts incoming audio signals to produce a wide variety of vocal effects.  This project is my first experiment with real-time digital signal processing using Arduino.  It samples an incoming microphone signal at a rate of about 40kHz, manipulates the audio digitally, and then outputs 8 bit audio at 40kHz.  To minimize the amount of computation requir ...
Read more

›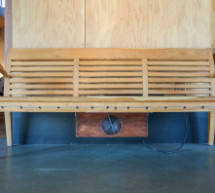 The Musical Bench is an exhibit which makes music when people touch, kiss, or hold hands. It uses a micro-controller to detect changes in resistance, via the copper armrests, and plays high or low notes depending on how much current flows through you and a friend. This exhibit is the result of messing around with many different ways of using the human body to complete an electrical circuit. The original Exp ...
Read more

›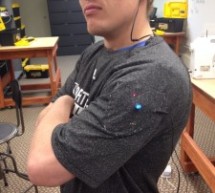 People love listening to music while exercising. Music provides the motivation needed for individuals to keep exerting energy and get in shape. So, because people enjoy listening to music while exercising, what if an MP3 player only played an individual's music while they are active? Using music as an incentive to continue exercising would encourage individuals to work harder and remain motivated in order t ...
Read more

›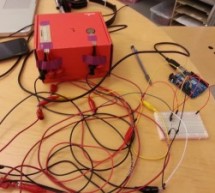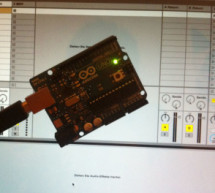 While building an Arduino Uno based Midi-Controller for Ableton Live, I came across the HIDUINO project ( http://code.google.com/p/hiduino/ ). It allows you to turn your Arduino Uno (or any other device using an AVR-USB chipset like the 8u2) into a driverless HID/Midi device. It's much more comfortable than using a software based serial to midi converter which has to run in the background all time. The only ...
Read more

›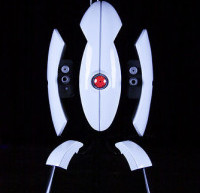 In this Instructable I'm going to show you how I went about building my very own life size talking Portal Turret from start to finish. This is a fairly in depth project that will cover every stage of construction and all the techniques I used along the way. Hopefully there will be a lot of information that you can pull out of this and use for all kinds of different projects. For those that are unfamiliar wi ...
Read more

›