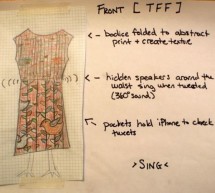 The idea of this dress comes from a series of tweets with online friends @shineslike and @arduinogirl.  @shineslike and I had taken a half day Arduino workshop given by @arduinogirl at the MCN 2011 conference. I was immediately inspired creatively by the sensory and interactive opportunities. Over the next few months I struggled with the electronics learning curve, but my ever supportive online friends real ...
Read more

›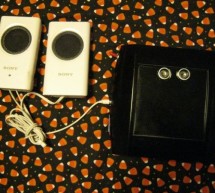 So my boss came to me one last week and said he wanted to scare the trick-or-treaters who came to his home, and the kids who would come to work during a special Halloween Walk the community does. Thus was born the talking pumpkin. In short, I used an Arduino, an SD card read/writer, and an ultrasonic sensor to trigger a sound byte when the kids walk past our pumpkin… something they would not expect. If you ...
Read more

›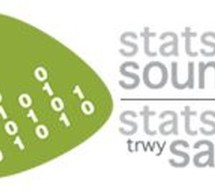 This walk-through will show you how to build a sensor to monitor your plant's environment and use Stats in Sound's ERC-20 app to turn this data into music, allowing you to listen to your plant's reaction to it's environment.  For more information on this project, please visit www.statsinsound.org.uk. Below is a sample of music generated by the ERC-20 app, monitoring a happy healthy chilli plant. You will ne ...
Read more

›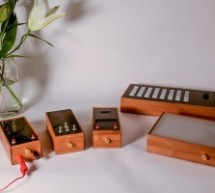 As a part of being an artist in residence at Instructables, I took it upon myself to build of couple of noise machines / music boxes. My interest lies in designing objects that would enable people to explore the world of sound synthesis and for me to get a better understanding on how the different interfaces enables different interactions and sound qualities. It has been an intense experience. Trying to bui ...
Read more

›
This example shows how to play notes on the buzzer mounted on the Arduino Esplora. Buzzers can generate different audio signals in audible frequency ranges. A note is an audio signal at a specific frequency. If you know the frequency of the notes you want to play, you can start to compose a melody. In this example, you move the slider to generate different notes, and play them by pressing the down push-butt ...
Read more

›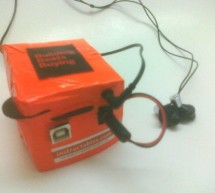 Firstly, why would I make a music player when one can be purchased for so little and Apple iPods are so great?  Well, I'll tell you.  After several cheap MP3 clones have died due to their Lipo batteries and my cracked, inoperable screen on my current iPod touch; I've had it with locked down devices that I can't fix and or change.  Also Adafruit's Wave Shield is by far my favorite Arduino shield and I just c ...
Read more

›
CustomKeys is a customizable, Arduino-based, polyphonic synthesizer. The CustomKeys keyboard uses capacitive touch sensing - each key is made of a conductive material which, when touched, signals the synthesizer to emit a tone from the speaker. The CustomKeys library allows the user to choose an 8-note musical scale for the keys. Furthermore, users have a creative choice on the body design of their CustomKe ...
Read more

›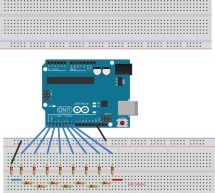 A digital to analogue converter takes a series of digital inputs (a string of 1s and 0s, in our case there will be 8 of them like 10011001) and converts it into an analogue output. You see DACs in every digital audio device (MP3 players, CD players) as these all store music in digital form, but need to drive a speaker with an analogue signal. Hence the need to convert the digital data into an analogue signa ...
Read more

›
Being able to capture sound, store it and play it over and over again never fails to leave me in awe of its pioneers, from Thomas Edison to Alan Blumlein, the British electrical engineer who, in 1931, invented 'binaural recording' – what we now call 'stereo'. (Never heard of him? Blumlein amassed 128 patents in audio, radar and television that are still in use today, but tragically, was killed in a plane cr ...
Read more

›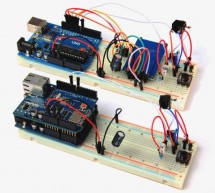 So far in this series we've had a diverse look at how Arduino can interact with a range of real-world devices from servo motors to ultrasonic range finders TVs to humidity sensors. Now we'll see if we could get the Arduino to make a few sounds. We'll actually do a bit better than that – we'll look at the importance of pulse width modulation (PWM) to microcontrollers by building our own digital audio player ...
Read more

›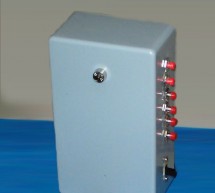 Build a strobe tuner with an integrated tone generator to teach tuning by ear. -=Background=- I have always dabbled in instruments. Over the course of my life, I've attempted (with varying success) Piano, Guitar, Banjo, Penny Whistle, Ocarina, Panpipes, Great Highland Bagpipes, Smallpipes, and Didgeridoo (don't ask, It was late, and I was a bit tipsy). In the process, I have continually hit one major hurdle ...
Read more

›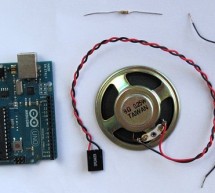 A  very easy tutorial that uses only two components. The Arduino plays a short melody on a loudspeaker. The program to load to the Arduino is one of the programs that is built into the Arduino IDE. Prerequisites Complete tutorial 3 - Starting with Arduino and its prerequisites before attempting this tutorial. Components Besides an Arduino Uno and wire link, you will need: Qty Part Designator Notes Type 1 10 ...
Read more

›