This is a project I'm calling Tacit. No, I didn't bother making an awkward backronym for it, it just seemed like an appropriate name that's a lot shorter (though less descriptive) than "Hand-Mounted Haptic Feedback Sonar Obstacle Avoidance Asstance Device".  It measures the distance to things and translates that into pressure on the wrist. It's wrist mounted and senses objects from about 1 inch (2 cm) to 10 ...
Read more

›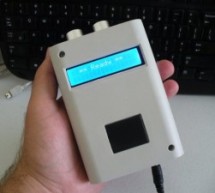 Time for a follow-up to the Single Button Combination Lock by creating another oddball type of switch/lock. To activate this switch we make use of a Parallax Ping))) Ultrasonic sensor, an Arduino-style board and some other hardware – to make a device that receives a four-number code which is made up of the distance between a hand and the sensor. If Arduino and ultrasonic sensors are new to you, please read ...
Read more

›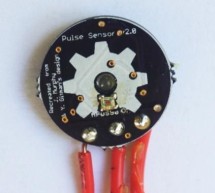 I saw the Open Hardware Pulse Sensor at thought I'd try to make it at home.  Took me awhile, but here's my bumbling process. Step 1: Pulse Sensor -- Overview I've been working on re-making the the Open Hardware Pulse Sensor so it'd be "easy" to send off to OSHPark and make at home. I'm not sure but I think I started this project in March (2013) and I've just now finished it. The bit of encouragement I neede ...
Read more

›