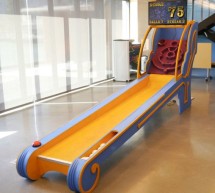 The skee ball machine is a wonderful thing. The simple experience of rolling a ball into a target is so freakishly satisfying that I used to play as much as I could as a kid at the local amusement park/mini-golf course. The sound of the rolling ball on the ramp, the pop as it launched in the air, and the bouncing as you hoped it would hit the 50 or even the 100. So when the idea for doing a bigger project c ...
Read more

›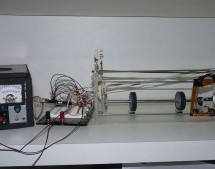 If you want to make your own high resolution printer (maybe not so high res), you are at the right place. This Instructable will show you how to do with two dead cd/dvd drive and a pen (pilot, whiteboard marker, whatever you have) at the best lego-printer style. Here is how our printer will work: we type any message in terminal then the message will be printed (as dot matrix) and after the message is printe ...
Read more

›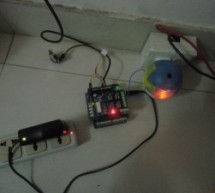 Hi, everyone, i would like to introduce how i remake my mosquito killer here. With this remaking, my mosquito killer become "Smart", and really facilitate my life. I rented a room in very remote place to save my money, in the summer, the biggest  trouble I come across, is the mosquito.These annoying mosquitoes always woke me up in the middle of the night and bite me scarred. So, I bought an electric mosquit ...
Read more

›
The Origin My dad is a musician.  He can play a multitude of instruments.  However, he only has two arms, BUT he also has legs!  That's when we decided that we would reuse the foot pedals from an old organ and convert them into an arduino powered MIDI keyboard.  Now he can easily play electric guitar and fill the empty sound with excellent bass notes produced from his QS8 Quadrasynth. An Introduction to MID ...
Read more

›
THIS ENTIRE TUTORIAL IS ALSO AVAILABLE ON MY WEBSITE AT http://www.theparsley.com/arduino/diy/ To quote the Arduino website: "Arduino is an open-source electronics prototyping platform based on flexible, easy-to-use hardware and software. It's intended for artists, designers, hobbyists, and anyone interested in creating interactive objects or environments." I got one a while ago and life has never been the ...
Read more

›
Today, I'm going to show you how to make an Arduino motor shield (driver) at a low cost. It works splendidly, its posses almost all the characteristics of the original Arduino motor shield. It's almost considered as a clone. The original Arduino motor shield has the same motor driver chip (L298), the only difference with it, is the package type, my project contains the vertical version of the chip L298 (wit ...
Read more

›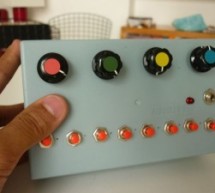 I was wondering about on making a sequencer, a big 16 step sequencer was what I wanted to make. To it's full extension with lots of features including single leds for each step, midi input and output, etc. Then I realised that I should start from a more basic model and then maybe tweak around to see what I can do. So while surfing the web and between other small sequencer projects I found this arduino seque ...
Read more

›