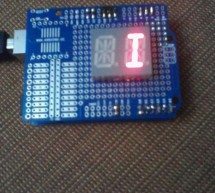 This project is very interesting because it shows the sequence of all letters of our English alphabet. That is, the project generates capital letters from the A to the Z based on Arduino code and showed by an alphanumeric display.  I'm using a common cathode alphanumeric display and an Arduino Uno in order to constructing this project.   Use the following link so that watch a video of the project working: h ...
Read more

›
In our last episode, I explained how I redesigned the controller from what I first thought I was going to do. Now, I am going to explain how to make your own thermal differential controller based on mine. As it is, this setup will only control an AC load, but it would be fairly simple to convert it to run a DC load. Here is the list of parts you'll need. I've added links to where I like to get parts from. A ...
Read more

›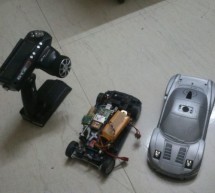 So this time around, it's another fun and functional microcontroller based DIY, a g-force measurement system with data logging to SD card. HARDWARE USED: 1) Arduino UNO w/ATmega328P 2) 3-axis accelerometer breakout 3) SD card 4) SD card breakout w/level shifting circuit 5) LED HOW IT WORKS: Basically, the system uses an accelerometer to measure g-force and a SD card to store the data. An Arduino UNO is used ...
Read more

›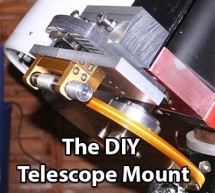 Why make your own Arduino control system? After completing my homemade telescope mount it was powered by a Meade DS motor kit. This system was extremely slow, underpowered and unreliable. It was also impossible for me to change the programming or maintain the system. I decided to make my own telescope control system from the ground up and the Arduino platform seemed the obvious choice. This project needed a ...
Read more

›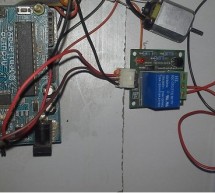 Contents 1. Background 2. Setting up Arduino Development Environment 3. Arduino Power Management 3.1 Powering Up Arduino Board 3.2 Output Power of Arduino 4. Indicators And Switches 4.1 LED 4.1.1 Working With Onboard LED 4.1.2 Connecting and Controlling External LED 4.2 Buzzer 4.3 Switches 5. Arduino With Display 6.Arduino With Sensors    6.1 Sensor Principles 6.2 A/D Converter 6.3 Temperature Sensor 6.4 Me ...
Read more

›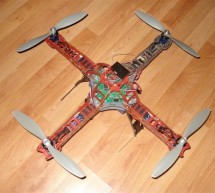 This project is a RC quadrotor helicopter (quadrocopter, quadcopter, quadricopter, etc). It's a RC helicopter that uses 4 rotors. You need some pre-requisite skills: How to use Arduino, enough to get started Soldering, wiring, basic electronic skills Basic hand tool operation A quadrotor helicopter flies with 4 spinning propellers on a + shaped frame. When one rotor spins faster than the rotor on the opposi ...
Read more

›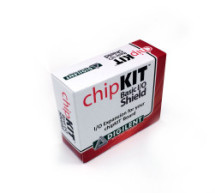 Happy Tuesday, everyone! I tend to get excited about products that enable beginners to be really creative, and today's product highlight is one I think is worth getting excited about! [video width="380" height="285" id="_63Mq6QMxxM&" type="youtube"] A few things that I really like about the shield: The shield is an add-on board that was designed to be used with the chipKIT Uno32, the uC32, or the Max 32 ...
Read more

›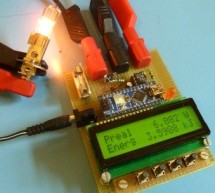 DIY wattmeter with an Arduino It is difficult or sometimes even impossible to measure power and energy with ordinary multimeters. To carry out such a measurement reliable and accurate, a special wattmeter is required. Because these meters are very expensive, a cheaper solution is presented here as a DIY wattmeter based on a Arduino Nano board. Parameters This wattmeter measures the real power, apparent powe ...
Read more

›
In case you don't have an AVR programmer but you do have an arduino, the arduino can be converted into an AVR flash programmer, meaning it can program bare AVR microcontroller chips. Say if you have an AVR chip and you want to program the chip, so that the program that you've written and compiled gets stored into the flash memory of the chip to be executed. The arduino, with some specific wiring, can act as ...
Read more

›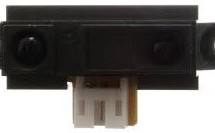 An infrared (IR) distance sensor is a sensor that can measure distance from a solid or physical object. An infrared distance sensor does this through light waves. It sends out infrared light and waits to receive it back at the receiver end. If it receives back the infrared light, this means that the light waves have bounced off of a physical object and has returned back to the sensor. If it does not receive ...
Read more

›
In this project, we will build a liquid level gauge circuit with an arduino. This is a circuit in which a liquid level can be monitored through a gauge. We read the liquid level from the gauge (low, medium, or high), just as you see above. With a microcontroller such as the arduino, building this circuit is a pretty simple feat. The microcontroller can read the analog voltage from the liquid level sensor an ...
Read more

›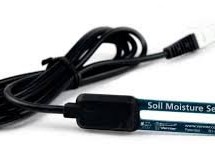 In this project, we are going to build a soil moisture sensor with an Arduino microcontroller. A soil moisture sensor, also called a hygrometer, measures the amount of moisture, or water, in the soil. Therefore, we can tell whether the soil has enough moisture or not. So it is a good diagnostic tool for caring for plants of all types. If the soil is extremely dry, then you will know the plant should be wate ...
Read more

›