Hello, and welcome to my instructable for a washing machine countdown timer. The timer is operated with the very popular Arduino micro controller. See here for more information. Arduino Home Page Aim The aim of this project is to be able to delay the start of the washing machine by a few hours. This is to provide a cost saving and a convenience. Purpose 1) To be able to take advantage of off peak electricit ...
Read more

›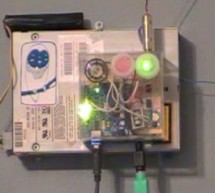 Use a Classic Nintendo controller to lock and unlock your door! The output from the Controller is read by an arduino and it looks for a particular combination of buttons, once the combination is entered it sends a signal to eject a Cd-Rom Drive which pushes or pulls the lock. I started making this project like I always do; with what I have on hand. So if you have the same stuff lying around it can be assemb ...
Read more

›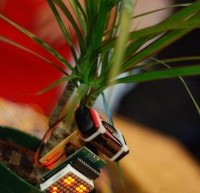 This is a funny project that makes our plants "talk" to us. It's very simple and you can create it in few hours. We use a sensor to read the soil moisture of our plant and a led matrix to dislay how the plant "feel". You can use an ATtiny85 as a microcontroller. Step 1: Order Materials Led Matrix Soil Hydrometer Sensor ATtiny85 (Microcontroller) 9V Battery Battery Clip Prototyping Board Voltage Regulator L7 ...
Read more

›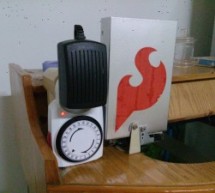 How often do you ever forget to feed your fish? Well, for me I don't forget that much. I just couldn't go out town for a couple of days and also be ridiculous if I should bring my tank along. When I won a Sparkfun RedBoard from Sparkfun Analogy Contest, this was the first project that crossed my mind. Here we go ... Step 1: Bill of Materials * Arduino UNO or compatible. * 9V or 12V adaptor. * 5V stepper mot ...
Read more

›
This instructable will teach you how to build your 4x4x4 LED cube with Flower ProtoBoard and control by Arduino. Why is Flower ProtoBoard ? not ProtoBoard ? Because of I often use protoboards to test out if a new idea works in practice. I do not use breadboards anymore because I pretty much use only smd parts and I hate the connection problems and high parasitics that breadboards have. So the Flower ProtoBo ...
Read more

›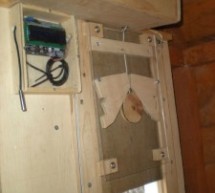 Over the last few years my family has been keeping ex-battery hens - they are about 18 months old and have had a horrendous life kept cooped up in small cages in large warehouses.  As much as we love these little bundles of joys and eggs it can be a drudge getting up in the early morning letting them out to roam the garden because the sun is up and bright at 5.00am!! It would be great if we could have an au ...
Read more

›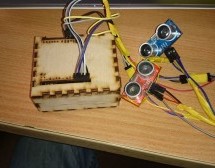 In this project you can cover your eyes and let your smartphone navigate you to avoid obstacles, the application is mainly a DIY navigation device for blind people. I knew that 1Sheeld is about to launch a new text to speech shield, and so I contacted them to let me use it in this project and they accepted since I'm one of the early Kickstarter backers :D By using 1sheeld I made the text to speech part by o ...
Read more

›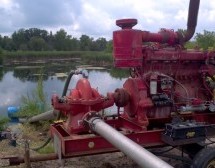 Hello, I am going to explain my project in just a minute, but first I wanted to explain how I became involved in this project. I like to save money were I can, so it is not hard to understand why I carpool to work. It is only two people at the moment, but it definitely makes a difference in the gas my car consumes in a month. So on my way to work one morning I was listening to my companion explain to me how ...
Read more

›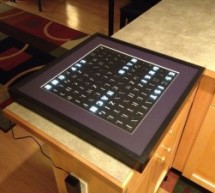 While in Germany last year, I saw a world clock in a store similar to this one in a store that was priced at 900€. I read several instructables online on how to create a World Clock so I decided to give it a shot. I want to thank the following Instructables that I used as a starting point to create mine: drj113's The Wordclock Grew Up! - An excellent tutorial that was the wiring foundation for my clock's PC ...
Read more

›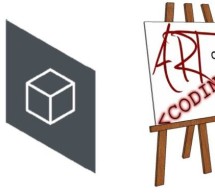 Public Window (http://www.publicwindow.net) is an open source project which allows artists to display their creations in a window and have people from all around the world interact with it. This is a step-by-step guide on how to set up a Public Window of your own. A Public Window consists of an artwork connected via an Arduino to a PC with a touchscreen. When someone walks by that window, he or she can than ...
Read more

›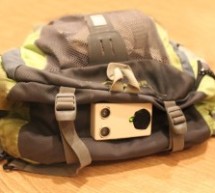 If you're a student, like me, then you have heard of all the theft that occurs on campuses today. I can't even leave my backpack alone for five minutes without worrying about it getting stolen. To ease my mind and to help fellow students, I've designed a backpack ant-theft alarm. When activated, this device senses when a backpack is picked up and sounds an alarm to draw attention to the thief. The alarm is ...
Read more

›
With this device you diminish the use of water in your house or work. Instead of waiting to see vapor in the shower to get in, this device help you to know when the water its at the temperature you want and you can instantly enter to the shower. In this way you don't waste the water by not knowing when its ready. This device shows the temperature of the water with a led bar (made from 10 leds). The leds get ...
Read more

›