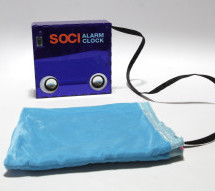 What it is: Sometimes we want to send special messages to the ones we love but they are sleeping. Soci Alarm Clock allows you to record a message from your browser and send to your beloved's alarm clock. They just have to put it near bed, with the soft mat under the pillow. How it works: Soci Alarm Clocks runs in a node server. There is a browser interface in which users can login and see if their partner i ...
Read more

›
At home the cookies disappear relatively fast. ¿Why? Well, principally because of me and my father. That's why my mother and my sister have to hide some to eat them later. It's embarrassing, I know, but it's because we are like "Oh, I want to eat a cookie", and some time later "I will eat another", and so on, and when we realize, we have eaten more than a half of the cookies. That's why I decide to make thi ...
Read more

›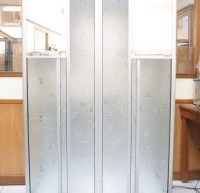 I use Arduino Duemilanove With Motor Driver Shield Microcontroller ATmega168 Operating Voltage 5V Input Voltage (recommended) 7-12V Input Voltage (limits) 6-20V Digital I/O Pins 14 (of which 6 provide PWM output) Analog Input Pins 6 DC Current per I/O Pin 40 mA DC Current for 3.3V Pin 50 mA Flash Memory 16 KB (ATmega168) or 32 KB (ATmega328) of which 2 KB used by bootloader SRAM 1 KB (ATmega168) or 2 KB (AT ...
Read more

›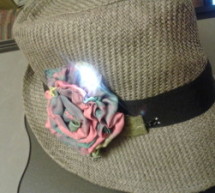 I created the Nursery Rhyme Hat for a class on youth and technology.  I'm new to instructables and e-textiles, so please bear with me! This is the first time I have used the Lilypad Arduino or any kind of soft circuit technology, so my coding is borrowed from several others (more on my code in Step 2). All in all, it was quite the learning experience creating this hat and I'm excited to share it with you! S ...
Read more

›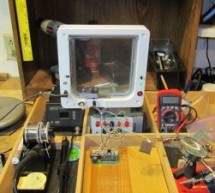 Note: to see everything on one page, please go to: www.tweetingcatdoor.com After receiving many emails requesting Instructions and Kits for building the "Tweeting Cat Door ", I decided to make a version that is stand-alone and doesn't need a computer to be run and that is easy to be put together by anyone with a soldering iron and a little time on hand. All the software is available to download, but feel fr ...
Read more

›
Since you've gotten into electronics, haven't you wondered if there is a fart sensor out there?  I sure did.  I discovered that if you use a methane sensor, especially the MQ-4, even at very low concentrations, it reads farts.  What if you combined that into a hat with an LED Bar Graph and a XBee?  Exactly.  The Gas Cap was made with that in mind.  For around $100, you can build your own Gas Cap, a human ga ...
Read more

›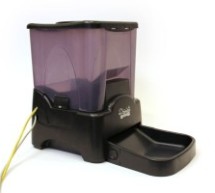 A great project for busy pet owners.  This Twitter-Controlled pet feeder automatically dispenses food in response to activity on your Twitter account.  The project is controlled by an Arduino and uses the Arduino Ethernet shield to receive data from Twitter.  I hacked this automatic Pet Feeder from Amazon to build this project, but you could easily modify your own motorized feeder to work. Parts List: (1x) ...
Read more

›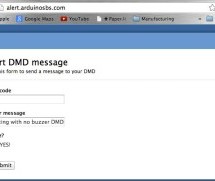 In the age of mobile phones, you would expect that people would be responsive to your call 24/7. Or… not. Once my wife gets home, the phone stays buried in her hand bag, or its battery is flat. We don't have a land line. Calling or SMSing to ask for a lift home from the train station on a rainy night or calling to ask if my keys are still on my desk is literally wishful thinking. I have this problem often e ...
Read more

›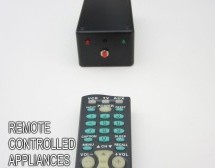 Most of the buttons on a remote control are never used. So why not use them to control appliances and other electronics around your house. In this project, I am going to show you how to use an Arduino to decode the signal from your remote and use it to make an outlet switch that can turn your electronics on and off. When you are done, you will be able to control lights, fans and even your coffee maker with ...
Read more

›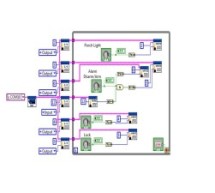 DESIGN OF A SMALL SCALE SMART HOME SYSTEM Gabriel Johnson and Chance Kelsoe INTRODUCTION Design of a smart home system with a LabView/Arduino interface In this project we made use of an Arduino Duemilanove and LabView to design an easy to use graphical interface to represent a control environment that every home owner could use. HIGH LEVEL DESIGN The rationale behind the development of this ideas was green ...
Read more

›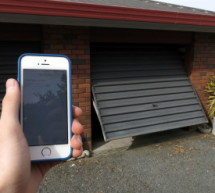 Ever come home in the rain to find the door locked and your keys elsewhere? No? Lucky you then! For those who have had such an experience or never wish to, this project will let you open your garage door with nay but a smartphone/tablet/laptop/WiFi-thing and your super secret password! After all, who leaves their smartphone at home nowadays. The very idea! All it takes is a network capable Arduino, a relay, ...
Read more

›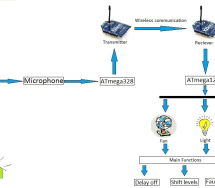 Motivation    top We design a smart home control system which allow people control their home devices by voice command at home. This is a wireless, voice control system. People could control almost all the facilities at home including lights, fans or even back ground music. Right now, the basic function of lights control, fan control and music control have all been implemented. Except for basic turning on a ...
Read more

›