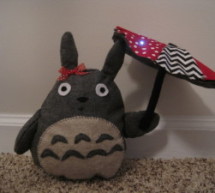 Materials: For Totoro: Felt:  1 black, 3 grey, 1 white, 1 beige Needle Black Thread Poly-fil stuffing Cardstock Scissors Pins Pen or chalk DIY Totoro Plush Tutorial HERE Totoro Pattern HERE For Umbrella: 3 or 4 different types of fabric Felt: 1 grey, 1 black 2 popsicle sticks Needle Black Thread LilyPad Arduino: LilyPad Arduino Board 4 LilyPad LEDs Conductive Thread Needle Battery Mini USB cable (I purchase ...
Read more

›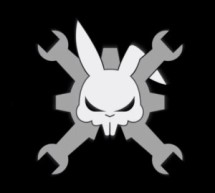 Blank space, what to do?, what to do? Our hackerspace has a blank brick wall above the fireplace. It's been a cold winter so we've had a fair number of fires, but there is just something wrong about a blank brick wall. Well in this project I'll document how to create an animated, Arduino controlled, EL-Wire design mounted in a picture frame, sure to spiff up any lonely chunk of wall space. I'll go beyond ju ...
Read more

›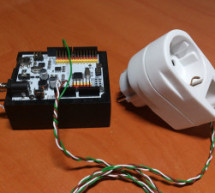 Always wanted to take total control of your electric appliances even without being at home? Well, thanks to this instructable you will be able to do that and much more. Some friendly suggestions before starting: Electricity is very dangerous, read and follow the "DANGER:" advices written in this instructable. If you don't have any experience in the field of electrics/electronics seek for supervision from a ...
Read more

›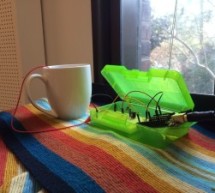 What if you could turn any conductive surface into an instrument? Like, say...a mug of water? Best of all, it's cheap; you'll only need $1 worth of extra electrical components (not including the Arduino). For this project, my friend Harvest and I combined Disney's Touché touch-sensing system with Arduino, and then used ChucK to generate music based on the input. Rain falls gently in the background, a ...
Read more

›
here is growing interest in the commercial production of high-value specialty fruit such as strawberries, blackberries, raspberries, and blueberries. Much of the small fruit grown in North Carolina is currently marketed through pick-your-own establishments or roadside stands. A strong demand for these small fruit items from grocery stores and restaurants has prompted many growers to consider expanding their ...
Read more

›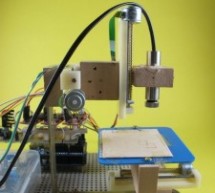 Updated : 16/3 Add step 4, about using the stage. Updated : 18/3 Add photos (cutting vinyl adhesive sheet) Updated : 19/3 Add step 5, acting as pen plotter Updated : 20/3 Add laser engraving video (Wood) and photo Updated : 22/3 Add 2 drawings to show the structures of machine, also visit this link. +++++++++++++++++++ I read many posts and now I had finished my first mini Lazer Cutter. The design is simple ...
Read more

›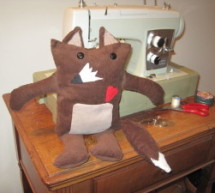 For a class on technology in libraries, I had to create a project that used the LilyPad Arduino, and I chose to create a stuffed animal that sings "Jesus Loves Me" while lights flash with the notes. I made a fox, but the pattern to which I'll link can be used to make a raccoon as well. Step 1: Materials Electronic LilyPad Arduino Simple board - https://www.sparkfun.com/products/10274 5 white LilyPad LEDs - ...
Read more

›
Upon the needs of the (2014) World Barista Championship Rules and Regulations, an adequate and precise time measuring is needed during the competition. These measurements are usually done by regular stopwatches with all the benefits (ease of use, common availability) and drawbacks (two stopwatches needed for each judge, as well as some mathematics are necessary for supervision). This Arduino-based stopwatch ...
Read more

›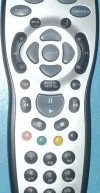 We have kids.  I love them to bits but they keep hiding the remote control for the satellite and TV when they put the children's channels on. After this happening on a daily basis for several years, and after my darling wife allowing me to have an Arduino for Christmas I decided that it was time to make something useful (in her eyes!) with the Arduino. So here we have the culmination of that: a web-based in ...
Read more

›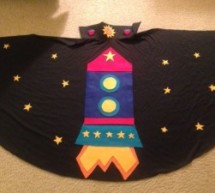 I am taking a Children and Technology course for my MLS this semester, and one of our assignments is to create a toy using the LilyPad Arduino development board. The LilyPad Arduino is used to create e-textiles that you can program to do various things. In this instructable, I will walk you through the process of creating a rocket ship cape that lights up and plays a scale. Step 1: Step One: Materials Sewin ...
Read more

›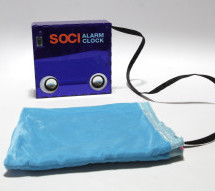 What it is: Sometimes we want to send special messages to the ones we love but they are sleeping. Soci Alarm Clock allows you to record a message from your browser and send to your beloved's alarm clock. They just have to put it near bed, with the soft mat under the pillow. How it works: Soci Alarm Clocks runs in a node server. There is a browser interface in which users can login and see if their partner i ...
Read more

›
At home the cookies disappear relatively fast. ¿Why? Well, principally because of me and my father. That's why my mother and my sister have to hide some to eat them later. It's embarrassing, I know, but it's because we are like "Oh, I want to eat a cookie", and some time later "I will eat another", and so on, and when we realize, we have eaten more than a half of the cookies. That's why I decide to make thi ...
Read more

›