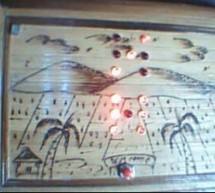 This was a fun project. Push the red button, watch the dice " ROLL " then stop on a random roll most every time. The hart of this game is the ATMEL ATmega328P on a stand alone board. Powered by 4 AA NiMD batteries. Can you find the SECRET SWITCH in the main picture? Where is the SECRET SWITCH? The first person that answers the TEST question correctly will win a PRO 3 month subscription to Instructables. Thi ...
Read more

›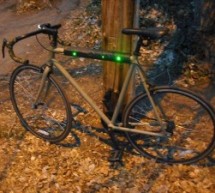 Well it's that time of year again. That's right, the sun is going down early, and it's getting hard to avoid logging some miles on your bike after dark. You likely have great lights front and rear already, but what about on the sides of your bike? When crossing intersections, and cruising down those long stretches of unlit roads, a biker can be easy to miss. Say hello to the led clad top tube pad. Not only ...
Read more

›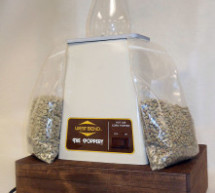 I have a passion for coffee.  I also have a passion for electrical engineering.  Why not combine them? This Instructable describes how I transformed a hot air popcorn popper into a completely controllable coffee roaster!  Follow these instructions to re-purpose and hack your West Bend Poppery Popcorn Popper into this coffee roaster! --------------------------------------------------------------------------- ...
Read more

›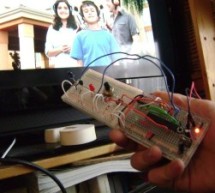 Have you ever wanted to use a good old knob to control your TV volume instead of repeated button pushing? Or make it controlled by light? Do you want your remote to be replaced by an awesome arduino and let it do the hard work of using a remote for you? Well this instructable is for you! Also if you just want to learn how to use IR to control your TV with your arduino this will help you gain some understand ...
Read more

›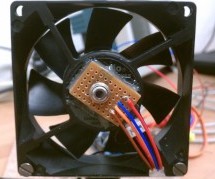 Summary: The following is a step by step guide on how to make a Heat-Seeking Desk Fan from an Arduino microcontroller, a computer fan, a servo, and an infrared temperature sensor. The device scans the room periodically, automatically pointing itself in the hottest direction (ideally towards a person). This is a working proof-of-concept model, but it could be easily scaled up should the investment seem worth ...
Read more

›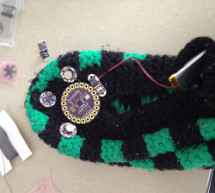 I made a little automatic slipper foot massager with the Lilypad Arduino and some of the Lilypad Vibe Boards for the actual massager. The sensor it uses is a Lilypad Accelerometer that I'm only using as a basic tilt sensor. Essentially it detects when the slipper is in a more vertical position (like when you would kick your feet up to relax) and then turns on the motors. When the slipper is in a more horizo ...
Read more

›
This Instructable details how to build a holiday dreidel display for your roof. It uses coat hanger wire, rope light, and an Arduino controller to control a fading demo mode and a "spin" mode. In the demo mode, the symbols fade in and out, going from one to another. In "spin" mode, the symbols flash in sequence with an increasing delay between symbols until the dreidel "stops" on one and flashes. The spin f ...
Read more

›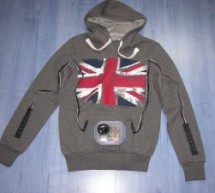 This was inspired by Raj's personal soundtrack shirt in Big Bang Theory S3, E16, "The Excelsior Acquisition". You can now buy them online but it's much more fun to make your own and it's possible now that buttons designed for use in electronic clothing are available from Connectedwear. Nine of the buttons on the Connectedwear keypad sewn into the hoodie's arms each play a given sound or tune and the tenth a ...
Read more

›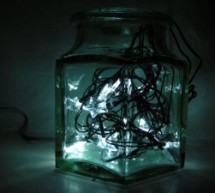 This instructable builds on top of the Geiger counter triggered LED decorations I made last year. This version powers the Geiger counter from the Arduino (itself now powered from a mains adaptor, so I no longer need to keep feeding them batteries) and the LEDs now fade in and out for a more gentle effect. What you'll need: A Geiger counter with pulse output (I'm using the Gieger counter from MightyOhm) A fe ...
Read more

›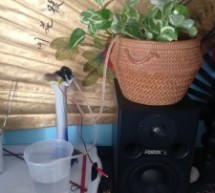 Have you ever wanted a little plant to brighten up your desk or home, but you're afraid that you'll forget to water it? Fear no longer! Using an Arduino, a scavenged wall-wart, and a peristaltic pump, you can set up your plant to be watered as often as you like, from a jug or any other vessel. To be as accessible to as many people as possible, this tutorial can be done without soldering. That being said, th ...
Read more

›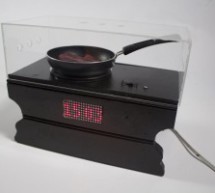 This is a project I came up with that was inspired by my love for bacon! This is an alarm clock that is designed to wake you up with the smell of bacon. With the help of an arduino the alarm clock will already have the bacon aroma filling the room to wake you up before the alarm, or it will make you just want some bacon when the alarm goes off. Step 1: Materials 1. Arduino Uno (can be found at Newark/Elemen ...
Read more

›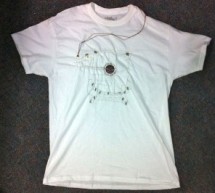 I call this project "The Motivational Moody Workout T-Shirt" . Basically what I wanted to do was a t-shirt that makes you want to get out in the open and work out. To make that work, I sewed a LilyPad arduino onto a t-shirt and powered it with a solar panel. Then I connected a bunch blue LEDs in smiley face patterns to the LilyPad board and finally a ball tilt sensor. So for it to work you have to be outsid ...
Read more

›