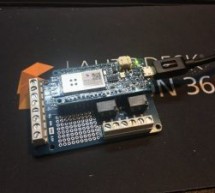 Set an alarm with MKR1000 and MKR Relay Proto Shield to turn a lamp on/off. Things used in this project Hardware components Arduino MKR Relay Proto Shield × 1 Arduino MKR1000 × 1 Desktop Lamp × 1 Hand tools and fabrication machines Adafruit Wire Strippers Adafruit Pocket Screwdriver Adafruit Digital Multimeter Story ***Please use caution on this project, you will be working with 120 volts AC!*** Using the M ...
Read more

›
The objective of our project was to create an alarm system that could detect an intruder using an IR motion sensor. We used a keypad so the user could enter their password to arm and disarm the system. [gallery columns="2" size="medium" ids="31154,31155"] We also included an LCD so that users would be informed which state the alarm system was currently in as well as giving the user a response when entering ...
Read more

›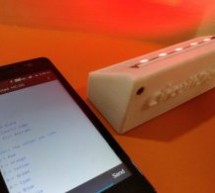 Smart Phone Controlled Arduino Mood Light with Alarm I recently purchased the Neo Pixel LED strip and was quite impressed by the way it works. The tiny LED's have an inbuilt driver IC which helps us to control each LED individually and can produce a wide spectrum of colors. Being a garish person who is obsessed with colours I really loved watching these tiny LED's changing colors so I decided to build somet ...
Read more

›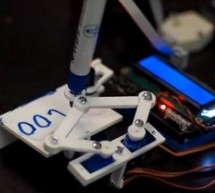 I've shared this with different time interesting projects carried out with the Arduino Uno this time, I think the most interesting thing isn't debatable kullanışlımı project but the idea as a different kind of... Electronics Projects, Arduino Uno With Interesting Clock Project "arduino projects, avr project, microcontroller projects, " I've shared this with different time interesting projects carried out wi ...
Read more

›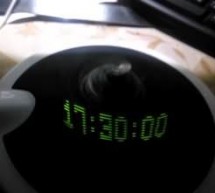 The Arduino led pov clock circuit has been an interesting project, and the author has made use of the arduino feeding system with the popular wireless energy transmission method, which is an additional circuit...Electronics Projects, Led Pov Clock Arduino Pro Mini "arduino projects, led projects, microcontroller projects, " The Arduino led pov clock circuit has been an interesting project, and the author ha ...
Read more

›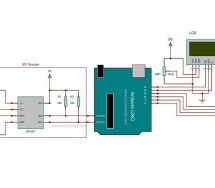 In this article, we are going to build an Arduino Real Time Clock using DS1307 RTC Module and 16×2 LCD module for display. First of all, let's see how to interface RTC Module to Arduino. There are different kinds of RTC modules available in the market. We are using the most common RTC module comes named DS1307 IC, an LCD module and Arduino Uno for this tutorial. Interfacing an RTC module to Arduino is prett ...
Read more

›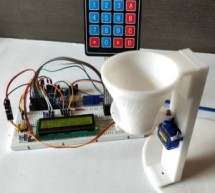 Today we are building an Arduino based Automatic Pet Feeder which can automatically serve food to your pet timely. It has a DS3231 RTC (Real Time Clock) Module, which used to set time and date on which your pet should be given food. So, by setting up the time according to your pet's eating schedule, the device drop or fill the food bowl automatically. In this circuit, we are using a 16*2 LCD to display the ...
Read more

›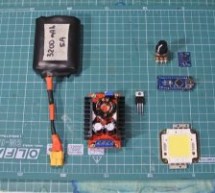 This project is about how to make a time machine! This machine looks like a glove, and can "stop" any moving subject. At first, watch a video with some demonstration and experiments, guess how it works, and then read about how to make it =) This effect looks like better in real life (by naked eye, not through a camera), without black lines. Smooth perfect time stop effectc!! IT IS REAL "OH MY GOD" REACTION! ...
Read more

›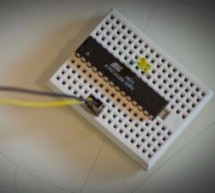 Story I have been working out ways to make a minimal Arduino to fit in the smallest space possible, and limit the power consumption of the microcontroller. (You can go through this project for more info about reducing power consumption at: Reducing Arduino Power Consumption). You can assume this one is an extended version of that project. An Arduino consists of many components like linear regulator, USB to ...
Read more

›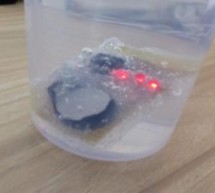 Story I went for a shower one day, was getting late for office. Running tight on time, but I didn't want to come out of hot shower in cold morning. Without any clock in my bathroom I was saying to myself "Lets enjoy the shower for few more minutes, I might be over estimating the time". Result: I got really late to my office. Solution: Put a clock in your bathroom. Nooooo. Why would I put a clock in my bathr ...
Read more

›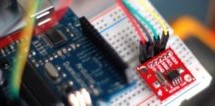 Most microcontrollers are time-agnostic, meaning they are unaware of the time around them, but that's ok as most things we make have no need for it. But… every once in awhile you come up with an idea that requires knowing the actual time. Mostly this is used for data-logging, or creating this year's newest clock. (Why do we come up with harder ways to tell time?) But whatever your reason, we have a solution ...
Read more

›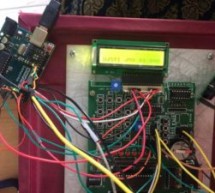 Raising from bed can be the most painful thing you could ever do. We often set alarms to wake up but ends up in snoozing it out or even kick the alarms away. To address this we have come up with an Arduino project " IQ alarm clock " which will annoy you until you wake up. The most highlighting thing about this alarm is that it will ask you a question once it starts sounding and you can turn it off only if y ...
Read more

›