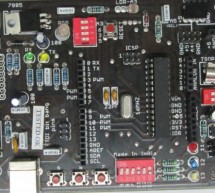 Hello friends,Welcome to ElectroPLUS . This is a post to show how to make voice control car using arduino and android. COMPONENTS REQUIRED: 1.Arduino uno or Induino R3 board. Hello friends,Welcome to ElectroPLUS . This is a post to show how to make voice control car using arduino and android. COMPONENTS REQUIRED: 1.Arduino uno or Induino R3 board. 2.Connect HC-05 with induino R3 board.Connect the pin 11 and ...
Read more

›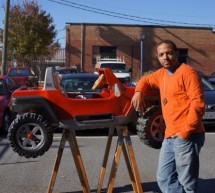 Make a power wheels jeep that is controlled by an XBOX controller. This particular build is using Power Wheels® Jeep® Hurricane with Monster Traction™ but should be usable across many different types of power wheels with small adjustments. I wanted to do this project so I could drive my kids around. They are 2 and 3. We take the jeep out a few times a week. It's great for going to the park or just walking a ...
Read more

›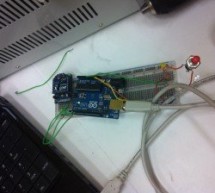 Introduction: Give a brief description of what you are trying to solve. Include a high-level overview of what you made, why you made it, what parts you used, and what it does. In today's growing technology, it seems every little electronic is becoming touch or motion sensored. Our team wanted to incorporate that type of technology into a non traditional device. We modified an RC car toy to be controlled by ...
Read more

›
The CARduino is a remote-operated vehicle which is controlled by a controller attached to a computer running LabVIEW. The vehicle is powered by the Arduino, and can be expanded upon through the addition of sensors or other devices. Using LabVIEW, one can easily modify the controller program and expand the features of the CARduino with very little or no programming experience. Two different versions of the v ...
Read more

›
A common Motorcycle maintenance task is to synchronize the throttle bodies on the engine to smooth out any rough idle.  This is done by monitoring the vacuum on each throttle body and using the idle screw to make the adjustment. While this sounds rather advanced, with a little knowledge, a few standard tools to access the engine, and a TBS tool (Throttle Body Synchronization); the maintenance item really is ...
Read more

›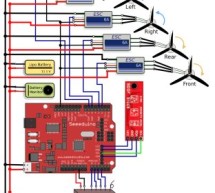 Hardware Controller The Arduino platform is selected for this project, mainly due to its open software and hardware nature which has resulted in availability of extensive technical information. As a result there are many tutorials and example project available for this platform. A list of arduino boards can be found here. Many of these boards including Arduino Uno and Arduino Mega are perfectly capable of f ...
Read more

›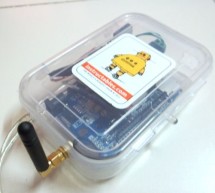 Bring out your 3D glasses and enjoy viewing in a novel way! I have added a new dimension to my instructable. If you do not have 3D glasses, then you can make one yourself. The following link explains how to make 3D glasses ( link ). Please Note: This instructable contains 3D images which are best viewed with Red and Cyan 3D Glasses. However, for those of you who do not have 3D glasses, this instructable als ...
Read more

›
Last winter I experienced some problems with my car battery. I knew that it was about time to replace it so off I went to buy a new one. This fact reminded me of an old article about a car battery/charging system diagnostics kit I had seen in one of those 1980s electronics magazines. That magazine's battery monitor relied on an IC that had several analog comparators arranged in a way similar to the ones in ...
Read more

›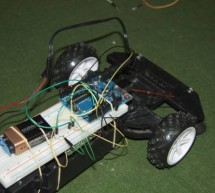 Creating a robotics platform from scratch takes allot of work and a few dollars. Buying a ready built one is easy but costs allot of money (at least for me). So instead I decided to piggy back off of the companies who make remote control cars. This is a great because it comes ready made with two h-bridges and a steering mechanism already built. The cost of the whole project is probably $90 if you don't have ...
Read more

›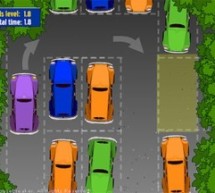 How To - Parking your car with an Arduino Code: // Back up Helper, by Kevin Darrah v4 #include <SoftwareSerial.h>// to read the data fron the range finder on any digital pin SoftwareSerial sonar(5, 6); // RX, TX //we're only using the RX pin (5), so who cares about the TX pin int huns, tens, ones, distance, returnbyte, sonar_data, i; //blah blah variables //************CHANGED FROM VIDEO************ u ...
Read more

›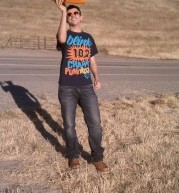 I am twenty years old. I picked up my arduino for the first time this Christmas, and I've been keeping busy on my arduino applications so that I can bring you this instructable. I hope that it helps!!! The purpose of this project was to build a stepping stone from remote controlled flight to completely autonomous flight. This initially seemed like a daunting process, but by breaking it up it becomes managea ...
Read more

›
I made this project on the same night that my Arduino Duemilanove arrived from Cool Components. After being an Instructables member for about a year I though it was time I should contribute. There is another Arduino traffic light project similar to this, but it is much more complex; mine is aimed at beginners and children (who already know the basics). As a beginner to the Arduino I had spent a fair a ...
Read more

›