This instructable will be about using arduino to control the revell vexplorer. Later you can add as many sensors you want. If you don't have most of the parts already this will cost you about $200 dollars. Most of the electronic bits you can find at radioshack and vexplorer at amazon, also arduino at the maker store. Check out my new project on sending a balloon into space!! http://www.instructables.com/id/ ...
Read more

›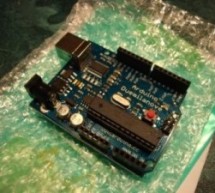 An all-in-one tutorial to getting started with the Arduino open-source electronics prototyping platform. This guide is meant for the beginner but should be also be useful to you if you already tinker with electronics but want to get started with the Arduino. I'll cover: - breadboarding LED outputs from the Arduino - creating and reading digital inputs to the Arduino - how to program the Arduino to take the ...
Read more

›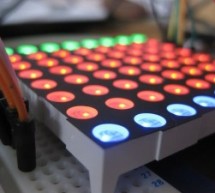 For my 30th Birthday I decided to have a D-Themed costume party, my girlfriend Kylie and I decided that we would go as Daft Punk. The costumes were quite involved to make, but we had lots of fun and they looked great! We used a lot of resources from the internet, including a great article on how to stitch EL wire into clothes that I found here: http://www.instructables.com/id/how-to-add-EL-wire-to-a-coat-or ...
Read more

›
This page is describes the construction of an RFID reader using only an Arduino (Nano 3.0 was tested, but others may work), a hand-wound wire coil, and some assorted low cost common components. Credits The hardware and software designs for this project are based in part on the ideas, code and schematics posted by Micah Dowty here and Asher Glick here. Background RFID readers are devices sold by companies su ...
Read more

›