Where the honeybee's division of labor has stayed on a steady progression for 25 million years... our human superorganism has grown more complex and in all directions... hence the bee counter... By:  thomashudson.org Live data from - June 25, 2012 I've moved away from live data... my version 2 has an SD card and I'm partnering with a university to do some research... feel free to make your own WIFI enabled ...
Read more

›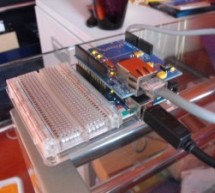 its a simple project that uses the a ethernet shield server to give a advanst web page with flash games on it. Step 2: The code::: you can download this code at the end: load up the ethernet server example and delete the code for uploading the analog inputs. then enter this: client.println("<h1>Arduino streamer</h1>"); client.println("<title>Arduino streaming</title>"); client.printl ...
Read more

›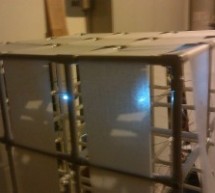 This 3X3X3 ft. LED PVC cube is the ultimate in mood light fun!   An LED (light emitting diode) will burn longer than traditional bulbs so that you can enjoy your giant light for a LONG LONG time. Build it and see! Step 1: WARNING!!! THIS PROJECT WILL COST ABOUT $150 Also.... make sure that your dimensions are planned ahead so that you can fit it through your door after you build it!  (Uh... not that it's fr ...
Read more

›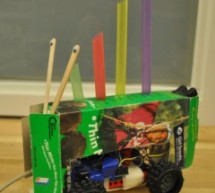 Eat too many cookies? These are some guidelines for how you can add a few security features to an ordinary box of cookies - or at least have a fun toy. The runaway cookie box will roll away when objects approach it and sound an alarm when it is picked up. What you need for the craft side of things: -empty cookie box -wheels (4) -Legos (axles, gears, basic) -hot glue -electrical tape -popsicle sticks, colorf ...
Read more

›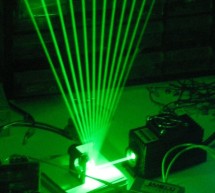 We are a generation that love sound and light – can't do without them really. Our most preferred time of day is night, or what we would call evening. We are particularly well acquainted with technology; doesn't hurt these days. Our prerequisite for everything is that it be 'cool'. Put it all together and in a stroke of brilliance, and a little help from our friend the internet, we have the ideal solution – ...
Read more

›
These slippers have 4 analog pressure sensors embedded. They can be used to feed Up, Down, Left and Right values into your computer replacing your mouse, joystick... Visit the JoySlippers website >> http://www.joyslippers.plusea.at/ This Instructable improves upon the previous version http://www.instructables.com/id/Joy-Slippers/. It will show you how to make a pair of Joy Slippers, connect them to an ...
Read more

›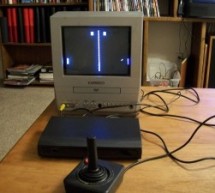 A while back the instructables robot made a post on Facebook about some guys who played pong on an Arduino (http://wayneandlayne.com/projects/video-game-shield/games/#pong) but after looking around, i saw that everyone who did this was only worried about making it work. and often resulted as a very hard to use system with only potentiometers to use as controllers. so in my attempt at this, i decided that it ...
Read more

›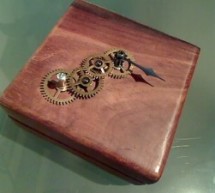 Having built a few puzzle box games recently, and having some components left over I thought I would build a functional Steampunk Compass. Based around a Arduino Duemilanove this is a really quick and simple build. Taking reading from a digital compass the Arduino controls a servo to position a clock hand. Step 2: Connect the electrics. Couldnt be simpler. The digital compass connects; SCL to Arduino Analog ...
Read more

›