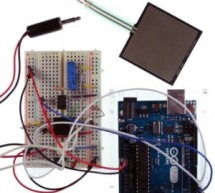 Freeze moments in time to easily produce extraordinary close-up pictures with your digital camera, an Arduino, and these simple circuits. I have always been impressed by high-speed photography. The photographic capture of what normally goes unseen, or at least unnoticed, is intriguing and oftentimes beautiful. High-speed cameras, however, are expensive and beyond the reach of many of us. You can, however, g ...
Read more

›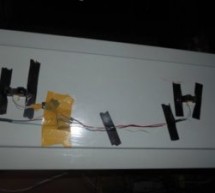 Infrared (IR) sensors are normally used to measure distances, but they can also be used to detect objects. By connecting a couple of IR sensors to an Arduino, you can make an intruder alarm. Overview Infrared (IR) sensors are normally used to estimate the distance of an object, but you can also use them to detect the presence of objects. IR sensors consist of an IR transmitter and and IR receiver. The trans ...
Read more

›
Hey folks! After making an Arduino smartwatch just last week, I received many complaints,or tips, to use a RTC (real-time clock) module. That's because the Arduino timer is not very precise, it can lose a couple a minutes along a full work day. Luckly, I had one of those modules at my home, I decided to give it a try. However, I faced some challenges along the way, as I can show you here. This is my weekend ...
Read more

›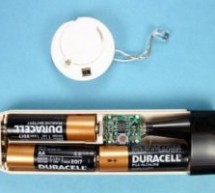 This is part one of a two-part project. For part one, we will focus on IR remotes and signaling, as well as IR reception and decoding. Using IR (InfraRed) radiation to control electronic devices is widely accepted and implemented. IR devices are routinely used in alarm systems, automatic door openers, and similar applications. This project makes use of coded IR emissions from a Sony TV remote, and a PICAXE ...
Read more

›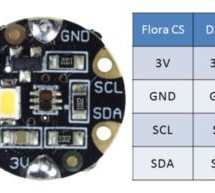 We finish up our project using I2C on the Quark D2000 development board with the addition of a color sensor and an object color identifier program. Finally, we revisit interfacing the BH1750FVI ambient light sensor using asynchronous mode I2C. Before continuing in this article, consider reading through part one of the article: Quark D2000 I2C Interfacing: Add a Light Sensor and an LCD Be sure to consult the ...
Read more

›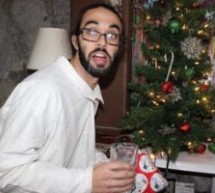 The Santa Cam is sure to catch who is stealing your milk and cookies this holiday season! You can even use it for a photo booth this New Year's Eve! BOM: Arduino Uno DSLR camera with remote shutter jack 2.5mm TRS cable Rectifier diode Milk and cookies Why? You see, when I was little, my dad used to set up a video camera in the corner of the living room on Christmas Eve night, right near the milk and cookies ...
Read more

›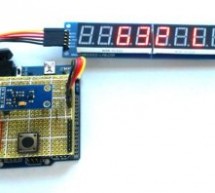 A light meter is a device that measures the intensity of light. It finds applications in schools, hospitals, production areas, passageways and more to measure and maintain proper lighting levels. It is often used by photographers to determine the proper exposure for a photograph. Today we are going to build a simple light meter using an Arduino board and a BH1750 digital light sensor. The measured lighting ...
Read more

›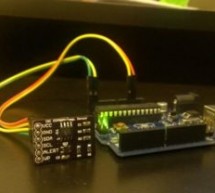 MCP9802 is a digital temperature sensor from Microchip that measures temperatures between -55°C and +125°C to a digital word. It provides an accuracy of ±1°C (maximum) from -10°C to +85°C. The MCP9802 sensor comes with user-programmable registers that provide flexibility for temperature sensing applications. The register settings also allow user-selectable 9-bit to 12-bit temperature measurement resolution. ...
Read more

›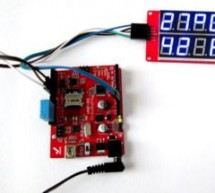 In this blog post, I am providing you step by step instructions to build a very simple temperature and relative humidity meter for indoor use. All you need to build this project are an Arduino Uno or compatible board, a DHT11 sensor, and a MAX7219 based 8-digit serial 7-segment LED display. The temperature is displayed in degree Celsius and relative humidity in percentage. Things required to build this proj ...
Read more

›
Hi folks! Last few days I've been obsessed with the idea to make my own watch from arduino parts, but something cool I could use and say I did it myself. So I found out there was a sensor board (commonly named GY-87) which had three sensors on it: HMC5883L (compass), BMP085 (pressure, altitude, temperature) and MPU6050 (accelerometer and gyroscope). With it, via I2C, I could add an Arduino Pro Mini, and an ...
Read more

›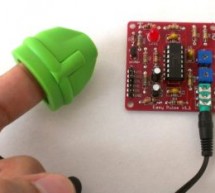 The heart rate, also referred to as pulse rate, has been recognized as a vital sign since the beginning of medicine, and it is directly related to a person's cadiovascular health. Today, we are going to make a PC-based heart rate monitor system using an Arduino board and Easy Pulse V1.1 sensor. Easy Pulse is a pulse detecting sensor that uses the principle of transmission photo-plethysmography (PPG) to sens ...
Read more

›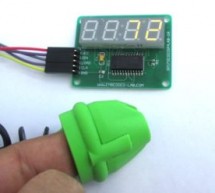 The PIC16F628A based heart rate meter is one of the most popular projects published on Embedded Lab. In this article, I am going to show how to replicate the same project using a simpler platform like Arduino. The Arduino heart rate meter will use Arduino Uno, Easy Pulse Plugin, and 4-digit SPI seven segment LED display module. It computes the heart beat rate by processing the analog pulse signal output fro ...
Read more

›