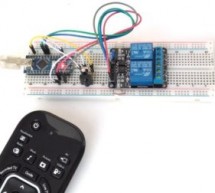 The infrared (IR) communication technology, which existed long before WiFi and Bluetooth, is still a key component in implementing major components of a typical home automation system. For example, IR technology is still used in cordless headphones, for intrusion detection in home security systems, and in handheld remotes for controlling home entertainment systems (TV, DVD, soundbox, etc), air-conditioning ...
Read more

›
Seven segment LED displays are brighter, more attractive, and provide a far viewing distance as well as a wider viewing angle compared to LCD displays. This project describes a serial seven segment LED display shield for Arduino Uno or compatible boards. The shield consists of eight 0.56″ seven segment displays that are driven by one MAX7219 chip. The shield also features a light dependent resistor (LDR) to ...
Read more

›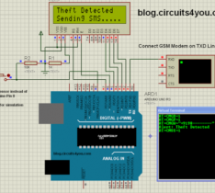 This project has GSM technology and anti-theft system using PIR motion detection. Whenever Motion is detected it sends the SMS on predefined mobile number. We have connected PIR Motion sensor with this project. GSM based home security system with SMS alert, it uses PIR Motion Sensor, GSM Modem and 16x2 LCD is used to display system status,  It Sends SMS through GSM modem that is attached to Serial Rxd and T ...
Read more

›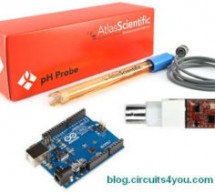 In this project, step by step tutorial we are discussing about how to interface pH sensor with Arduino. In chemistry, pH is the negative log of the activity of the hydrogen ion in an aqueous solution. Solutions with a pH less than 7 are said to be acidic and solutions with a pH greater than 7 are basic or alkaline. Pure water has a pH of 7. Contrary to popular belief, this value can extend past 0 or 14 for ...
Read more

›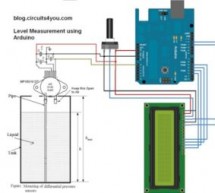 The purpose of this turorial is to demonstrate an innovative approach for low cost continuous liquid level monitoring based on MPX5010DP differential pressure sensor. Most of the traditional measuring systems were designed and implemented by complicated hardware circuitry. It made the product expensive, with low functionality and with limited precision. With virtual measurement technology, more of the instr ...
Read more

›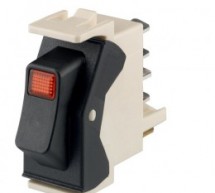 Do you know a situation, when a seemingly usual thing is fact not that usual... Whether it´s a car with a hybrid drive or a lot of devices which we meet every day – usually in every segment can be found something "inconspicuous" but in fact unusual and exquisite. This is exactly the case of the 1550 Eco Switch series. At the first sight – a usual rocker switch of this series is able to switch off a device i ...
Read more

›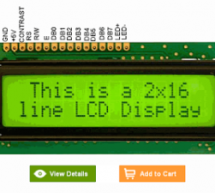 In this tutorial we'll be looking at how to connect interface parallel LCD to an Arduino. We are using 16 char x 2 Line LCD known as 16x2 LCD, you can usually identify this display by the 16-pin interface. You only need to solder 10 of the 16 wires to use the LCD, but this will only enable you to use the 4-bit interface. 4-Bit interface helps us to reduce required IO lines, there are various displays availa ...
Read more

›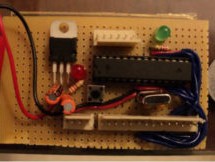 Want to save money by making your own Arduino clone boards? Or want to make a custom board specifically for your needs, then this project is for you! Make Arduino board from cheap electronic components available at your local store. Just follow these simple step by step instructions. Have fun with this DIY hacking tutorial! Required Materials Hardware An Arduino bootloader ATmega328/168 or any compatible At ...
Read more

›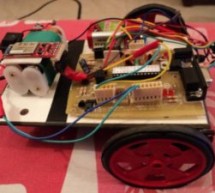 Ever wanted to make an Android controlled robot or car? Control your RC car with a smartphone? Or wanted a tutorial about connected devices and getting started with it? Now you can do that with this simple DIY hack that even provides you with a free Android application, thus it doesn't require you to have any experience in Android application programming. Download the free application to your phone and star ...
Read more

›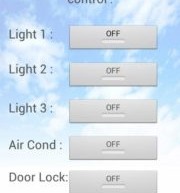 Ever wanted to make your home automated? Wanted to control the lights, fan, and other appliances from your smartphone? Or wanted a tutorial about connected devices and getting started with them? Our DIY Android Home Automation project will show you how to make your home automated using an Android smartphone. This requires no experience with Android programming at all, and a free application is included for ...
Read more

›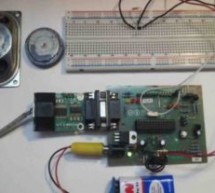 Have you ever wanted to make a project that involved contact-less sensing? For example: to detect a door closing, to count the number of revolutions of a wheel, or make a speedometer? Then this Arduino Hall Effect sensor tutorial is for you! This project uses a Hall Effect sensor to detect the presence of a magnet. Whenever a magnet moves past this sensor, it can detect it. This sensor can be used to do a l ...
Read more

›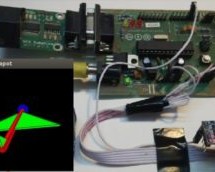 In this post, I will be reviewing a few basic IMU (Inertia Measurement Unit) sensors that are compatible Arduino. I will also give a short tutorial for interfacing an Arduino with the best IMU sensor available. IMU sensors like the MPU 6050 are used in self-balancing robots, UAVs, smartphones, and more. IMU sensors are one of the most common types of sensors used today in all kinds of electronic gadgets. IM ...
Read more

›