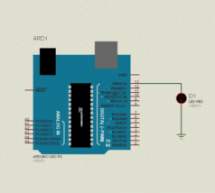 Some Arduino boards can added to the most common and powerful simulation software for electronics hobbies which is Proteus from Labcenter Electronics. Here are steps for adding Arduino library for Proteus ISIS. Step 1: Download the following zip file DOWNLOAD Step 2: Extract the zipped file and you will find two files ( ARDUINO.IDX and ARDUINO.LIB ). Step 3: Open Proteus ISIS and go to System ---> System ...
Read more

›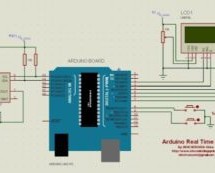 This topic shows how to interface Arduino with DS1307 real time clock to make a clock and calender. To understand the project and code easily you have to read the datasheet of the DS1307. DS1307 Pin assignment: The picture is taken from ds1307 datasheet and it shows the pin assignment of our chip RTC: Arduino real time clock using DS1307 circuit: On the circuit schematic there are two buttons used to set th ...
Read more

›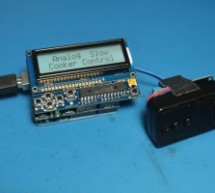 I had two options: One required me to spend money. The other cost me nothing and gave me an opportunity to make something useful. To make a short story longer, I have an "analog" slow cooker (just a dial on the front) and I wanted the ability to set the cooking time and temperature. Now I could have just gone out and bought an appliance timer, which certainly would have done the job. But that wouldn't have ...
Read more

›
7 Segment LED displays are used in many applications as front panel number indicators. The most common applications are calculators, microwave ovens, electronic lab equipment like function generators and frequency counters. A 7 segment LED display consists of 7 LEDs arranged in such a way that it can display numbers from 0 to 9. The arrangement of LEDs in the display can be either common anode or common cat ...
Read more

›
This remote controlled car can be moved around using practically any kind of remote such as TV,AC etc. It makes use of the fact that the remote emits IR(infrared). This property is made use of by using an IR receiver,which is a very cheap sensor. In this instructable you will learn how to Interface IR receiver to Arduino. Interface 2 motors to Arduino. Combine the above 2 setups. Note:This remote controlled ...
Read more

›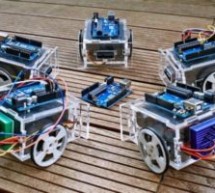 The aim is to build cheapest possible Arduino-robot Step 1: Components Arduino UNO R3 x1 USB cable x1 Mini solderless breadboard x1 IR sensor x1 Continuous rotation servo x2 Battery holder x1 AA battery x4 Bunch of color wires Step 2: Getting Started With Arduino IDE First of all we need to install Arduino IDE. The Getting Started Guide from the official Arduino website will tell you everything about it. On ...
Read more

›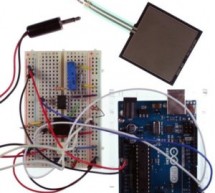 Freeze moments in time to easily produce extraordinary close-up pictures with your digital camera, an Arduino, and these simple circuits. I have always been impressed by high-speed photography. The photographic capture of what normally goes unseen, or at least unnoticed, is intriguing and oftentimes beautiful. High-speed cameras, however, are expensive and beyond the reach of many of us. You can, however, g ...
Read more

›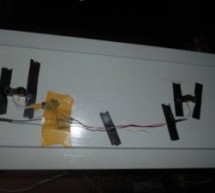 Infrared (IR) sensors are normally used to measure distances, but they can also be used to detect objects. By connecting a couple of IR sensors to an Arduino, you can make an intruder alarm. Overview Infrared (IR) sensors are normally used to estimate the distance of an object, but you can also use them to detect the presence of objects. IR sensors consist of an IR transmitter and and IR receiver. The trans ...
Read more

›
Hey folks! After making an Arduino smartwatch just last week, I received many complaints,or tips, to use a RTC (real-time clock) module. That's because the Arduino timer is not very precise, it can lose a couple a minutes along a full work day. Luckly, I had one of those modules at my home, I decided to give it a try. However, I faced some challenges along the way, as I can show you here. This is my weekend ...
Read more

›
This is part one of a two-part project. For part one, we will focus on IR remotes and signaling, as well as IR reception and decoding. Using IR (InfraRed) radiation to control electronic devices is widely accepted and implemented. IR devices are routinely used in alarm systems, automatic door openers, and similar applications. This project makes use of coded IR emissions from a Sony TV remote, and a PICAXE ...
Read more

›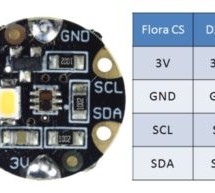 We finish up our project using I2C on the Quark D2000 development board with the addition of a color sensor and an object color identifier program. Finally, we revisit interfacing the BH1750FVI ambient light sensor using asynchronous mode I2C. Before continuing in this article, consider reading through part one of the article: Quark D2000 I2C Interfacing: Add a Light Sensor and an LCD Be sure to consult the ...
Read more

›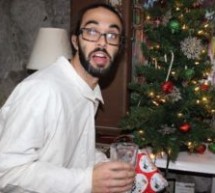 The Santa Cam is sure to catch who is stealing your milk and cookies this holiday season! You can even use it for a photo booth this New Year's Eve! BOM: Arduino Uno DSLR camera with remote shutter jack 2.5mm TRS cable Rectifier diode Milk and cookies Why? You see, when I was little, my dad used to set up a video camera in the corner of the living room on Christmas Eve night, right near the milk and cookies ...
Read more

›