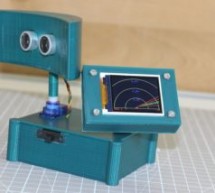 Makers, Arduino enthusiasts and students looking to learn more about ultrasonic sensors, may be interested in this DIY Arduino radar created by Mr Innovative. Capable of detecting objects placed in front of it the radar features a revolving dish capable of detecting objects in its line of sight. Watch the video below to learn more about its features, construction and capabilities. Mr Innovative explains mor ...
Read more

›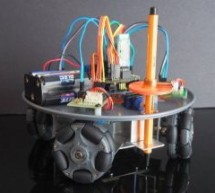 Instructables member "Lingib" has created a awesome Arduino powered Omni Wheel CNC pen plotter, powered by an Arduino Uno and Bluetooth module allowing the system to receive commands via a linked smartphone or tablet. If you're not familiar with omni-wheels the unique wheels only provide traction in the direction of rotation. Any oblique force causes the wheel to move sideways. Check out the video below to ...
Read more

›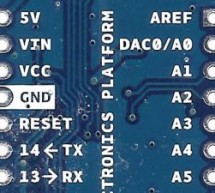 How to connect the Arduino MKR 1000 with the WiFi. Things used in this project Hardware components Arduino MKR1000 × 1 Software apps and online services Arduino IDE Story How to connect the MKR 1000 with the WiFi? - It's easier than you think. The article will be helpfull only if you are already set up your MKR1000 board and if you are succesfully uploaded any custom sketch. If not, just read THIS article f ...
Read more

›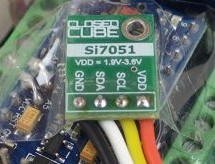 [Edward], creator of the Cave Pearl project, an underwater data logger, needed a way to measure temperature with a microcontroller. Normally, this problem is most easily solved by throwing a temperature sensor on the I2C bus — these sensors are cheap and readily available. This isn't about connecting a temperature sensor in your Arduino. This build is about using the temperature sensor in your clock. The AT ...
Read more

›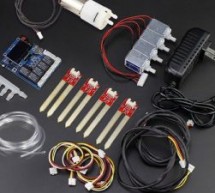 We have a great deal for Arduino fans in the Geeky Gadgets Deals store today, the Arduino Automatic Smart Plant Watering Kit 2.0. The Arduino Automatic Smart Plant Watering Kit 2.0 is available in the Geeky Gadgets Deals store for $69, have a look at the video below. https://youtu.be/3WieNWgikEQ Keep your plants hydrated and healthy while you dabble in DIY electronics with this Arduino automatic plant water ...
Read more

›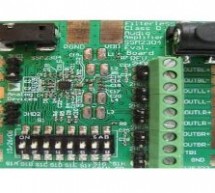 Global Analogue Development Kits Market report appears as an essence of a thorough analysis of the global Analogue Development Kits industry which covers all influential factors of the market. The report especially emphasizes Analogue Development Kits market size based on value, volume, and revenue. The report further contains an extensive specification of various market segments that includes Analogue Deve ...
Read more

›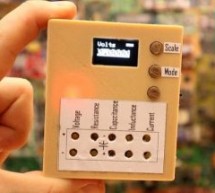 Arduino enthusiasts and makers searching for a new project to keep them busy this weekend may be interested in a new DIY Arduino Nano multimeter created by YouTuber Electronoobs. Using a small OLED screen in combination with the Arduino Nano together with a couple of buttons and 16-bit ADC for precise measurements the multimeter has been finished within simple 3D printed casing. Power to the multimeter is p ...
Read more

›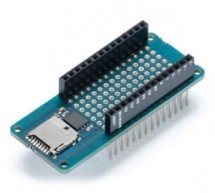 Arduino boards are nifty microcontrollers appropriate for a smattering of uses. Beginners may start with blinking an LED, while more advanced users can use Arduino boards for cosplay, plant watering systems, and more. The Arduino MKR MEM Shield is a fantastic Arduino accessory. It provides functionality for MKR boards to read and write to microSD cards with the SD library. Plus, the ARduino MKR MEM Shield f ...
Read more

›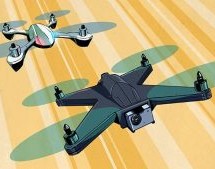 Drone racing is nifty as heck, and a need all races share is a way to track lap times. One way to do it is to use transponders attached to each racer, and use a receiver unit of some kind to clock them as they pass by. People have rolled their own transponder designs with some success, but the next step is ditching add-on transponders entirely, and that's exactly what the Delta 5 Race Timer project does. Th ...
Read more

›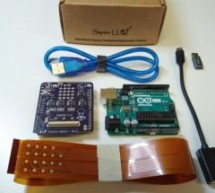 Developers, makers and electronic enthusiasts may be interested in a new open source sensory substitution and sensory augmentation development kit called the Cthulhu Shield. Created by engineer Joel Moritz Jr the Cthulhu Shield has been launched via Kickstarter this week and is now available to back from $75 with worldwide shipping expected to take place during July 2019. For more information on the new Ard ...
Read more

›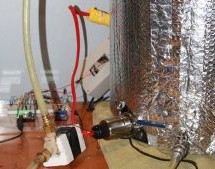 Usually, when we are talking about homebrew around here, we mean building your own equipment. However, most other people probably mean brewing beer, something that's become increasingly popular as one goes from microbreweries to home kitchen breweries. People have been making beer for centuries so you can imagine it doesn't take sophisticated equipment, but a little automation can go a long way to making it ...
Read more

›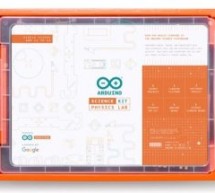 Google and Arduino have joined forces to launch a new Arduino Education Science Kit designed for students between the ages of 11 and 14. The new Arduino kit has been created to provide a hands-on experience allowing them to explore forces, motion, and conductivity. The Arduino Science Kit Physics Lab supplant in a hard case together with a MKR WiFi 1010 and all the parts needed to assemble and carry out the ...
Read more

›