Have you ever made a city out of Legos? I know i have built many of them but they all missed something... Traffic lights! So i decided to make my very own traffic light setup from my arduino board. Step 2: Get the components I assume you already have an adruino board, and maybe also a Protoshield. You'll need the LED's and resistors the 220 Ohm resistors are color coded so: Red, Red, Brown Step 3: Hook up t ...
Read more

›
I have a late 80's VW and the gauge cluster has 5 dummy LED locations underneath the other warning lights.  Well I was tired of the m not doing anything, so I decided to do something about it.  I came up with the idea to put a lateral gravitational force mater (G Meter)  in there place. Step 1: Gather up the needed supplies All parts needed if you wish to make it standalone: 1 -Circuit Board 1- ATmega168/32 ...
Read more

›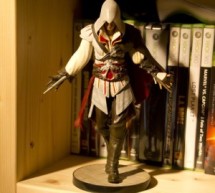 I've bought recently some cheap dual axis magnetic sensors at SureElectronics (http://www.sureelectronics.net/goods.php?id=944), I've tried first to use them as straight compass. Annoying problem : it's impossible to accurately compensate the tilt of the sensor without using a gyro sensor. On the other end, if you stay on the same horizontal plan, the measures are pretty accurate even if you consider their ...
Read more

›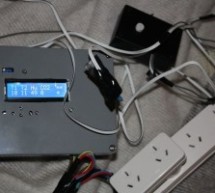 This is my first Arduino project aimed at helping me with my other hobby which is growing oyster and shiitake mushrooms indoors. In a nutshell, the controller takes in two temperature readings, 1 Humidity reading and 1 Co2 reading and triggers a set of four relays connected to mains power. Intended to be connected to the mains are two heating pads, a sonic humidifier and an air pump (although the choice isn ...
Read more

›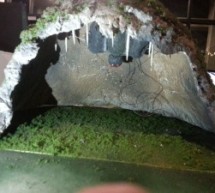 The purpose of this instructable is to outline our development of this bat in the cave as well as provide instructions and tips for future engineers hoping to complete a similar project or use components of our project in theirs. The goal of this project was to create an diarama that could educate people. The main functionality of the bat in the cave is for bat to react to a light source in the cave by stre ...
Read more

›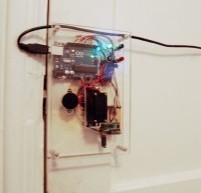 The key to my apartment never worked quite right because it is a copy of a copy of a copy. I am fairly certain that the dead bolt is original to the building and the property manager seems to have lost the original key years ago. As a result unlocking the door was always a pain. Changing the lock wasn't an option, but eliminating the need to use a key was. Parts: Arduino Uno RF transmitter and receiver Serv ...
Read more

›
In this post, we will learn The-Desktop-Device-a-Customizable-Desktop-Assistant: The Desktop Device is a small personal desktop assistant that can display various information downloaded from the internet. This device was designed and built by me for the CRT 420 - Special Topics class at Berry College which is lead by Instructor Zane Cochran. This instructable will go into detail about how to build your own ...
Read more

›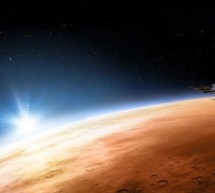 In this post, we will teach you Microphone-Sensor-With-Arduino-and-Cubesat: Mars is an awe-inspiring planet, and it is up to you to discover what is out there! We are Radiance Inc.- the team compiled of four high school physics students here to inform the world on the audible waves surrounding Mars. Our names are Becca, Kylie, Malia, and Olivia. In our physics class, we set a goal at the beginning of the ye ...
Read more

›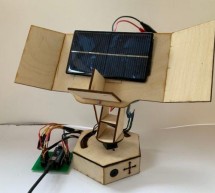 In this post, we will discuss Building-an-Automatic-Solar-Tracker-With-Arduino-Nano-V2: Hi! This Instructable is meant to be a part two to my Solar Tracker project. For an explanation of how solar trackers work and how I designed my first tracker, use the link below. This will offer context for this project. The goal of this project was to improve on my old solar tracker, as well as add a couple of bells an ...
Read more

›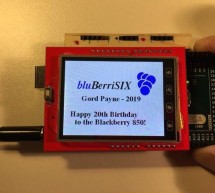 In this post, we will discuss BluBerriSix-a-TFT-TouchScreen-Arduino-Tutorial: 2019 is the 20th anniversary of the RIM Blackberry 850! This little Canadian invention changed the way the world communicates. It's long gone, but its legacy continues! In this instructable, you'll learn how to use the MCUfriend.com 2.4" TFT display shield for the Uno/Mega. You'll learn how to display graphic objects and text and ...
Read more

›
In this post, we will discuss Automated-Point-to-Point-Model-Railroad-With-Yard-Siding: Arduino microcontrollers open great possibilities in model railroading, especially when it comes to automation. This project is an example of such an application. It is a continuation of one of the previous projects. This project comprises of a point to point model railroad layout with a yard siding to house a train. All ...
Read more

›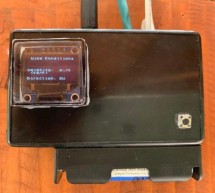 In this post, we will discuss How-to-Build-Your-Own-Anemometer-Using-Reed-Switches-Hall-Effect-Sensor-and-Some-Scraps-on-Nodemcu-Part-2-Software: This is the sequel to the first post "How to Build Your Own Anemometer Using Reed Switches, Hall Effect Sensor and Some Scraps on Nodemcu - Part 1 - Hardware" - where I show how to assemble the wind speed and direction measurement devices. Here we will exploit the ...
Read more

›