Amazon's Dash Button, which I previously mentioned back in late May 2015, is the ultimate in consumer convenience (or, if you prefer, consumerism gone crazy). Simply press a button on the inconspicuous adhesive-backed device (perfect for attaching to your washer and dryer, refrigerator, counter, or cabinet), and your Amazon account is charged for the purchase while the corresponding product gets automatical ...
Read more

›
In this project we are going to establish a wireless communication between two ESPs and send data from three sensors to an Excel spreadsheet. This tutorial shows a wireless weather station with data logging that you can implement in your home. Before you continue reading this project, please complete the following tutorials: How to get started with the ESP8266 How to make two ESP8266 talk How to ...
Read more

›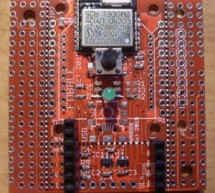 This week I have been working on another of my standard footprint 50mm x 50mm boards - it is a general purpose wireless module carrier board:-  Fobble.  That's a BLE Fob - for anyone who misses the pun. In the last few weeks there have been a number of applications arise - that could easily be addressed with an easy to use, generic wireless platform. These have included keyfob or pendant applications - requ ...
Read more

›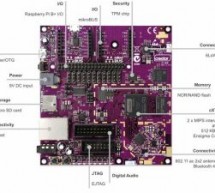 Driven by the desire to change the status quo of the Internet of Things market and to help the hardware and software community move ahead, we have created the ultimate IoT-in-a-box development kit for connecting devices between each other and to the cloud. Why choose Creator Ci40 for IoT? Many of those looking to explore the IoT and embedded computing markets face a hard but honest question: where do I star ...
Read more

›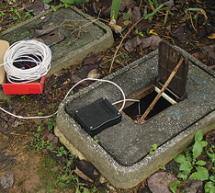 California, where I once lived, is in the midst of a severe drought. Thankfully, I now reside in North Carolina, a much wetter state. But even here there have been years when water was in short supply and people were asked to conserve. Most folks are happy to comply with such requests. But that's not easy to do when information about your usage comes only once a month on your water bill. You could, of cours ...
Read more

›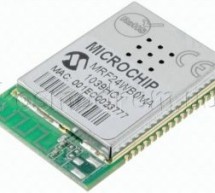 Automation is defined as using various control systems to operate equipment such that there is minimal human intervention. Closed control loops (feedback systems) regulate how other systems or devices behave by taking into consideration their output and making corrections based on feedback. An example of this feedback system is Progressive Automation Linear Actuators. In this article challenges of control l ...
Read more

›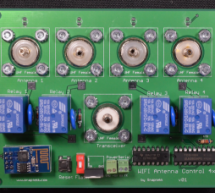 I started playing with electronics back when I was 10 years old in Argentina, where I grew up. Then I got my ham radio operator license when I was 16 years old and I was very active in the ham club and on the air. It was then when I built my first vacuum tube transmitter and refurbished and old receiver (also vacuum tubes) that somebody from the club was throwing away. My interest for science and electronic ...
Read more

›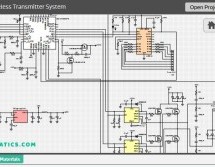 Summary This wireless project is a power transmission system, it works on the principle of magnetic induction. This Wireless Charging system works as the digital switched mode power supply with the transformer, which is separated into two parts: The transformer primary coil is on the transmitter, working as the transmitter coil, and the transformer secondary coil is on the receiver side as the receiver coil ...
Read more

›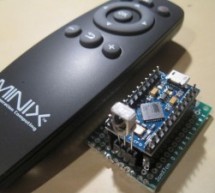 During presentations, I avoid being stationary and generally like to walk around in order to increase the interaction between me and the audience. However, I am constantly being faced with the burden of having to go back to the laptop, in order to change a slide or tell a person sitting by the laptop to do that. Not cool! This problem is usually solved by devices, called remote clickers or wireless presente ...
Read more

›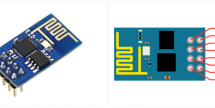 After we managed to connect the ESP8266 WiFI module to Raspberry Pi, we can now try to change the module firmware to a custom one. The firmware we will install on it is a simple webserver, that will handle HTTP requests. It will allow us to access a web interface for ESP8266. The interface will allow us to search for available WiFi networks, choose one and login. We will also have a page that will control t ...
Read more

›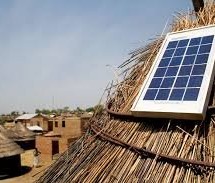 Hello, I have plans to build myself a solar powered wireless Geiger counter using a RH Electronics Arduino IDE Geiger counter connected via a serial connection through a logic level converter to a 3.3V ATmega328P-AU Pro MCU with an ESP8266 serial WiFi tranceiver to send the readings from the Geiger counter to radmon.org.I intend to connect the hardware together something like this, #include <SPI.h> #i ...
Read more

›
Another Robot, another App(lication) of Arduino. The user [shreks7] built up an Android App for controlling the robot wirelessly and stream live video off an android phone placed on the robot. The robot has an inbuilt wireless router and two brush-less DC motors and runs on a power source of 26-30V(depends on the requirement) power supply. The robot streams live video back to the app and can be used for nav ...
Read more

›