As the name implies, the Arduino Wireless SD shield serves two functions. Foremost, this shield allows you to easily interface with Xbee transceiver modules to create mesh networks, and other wireless devices. Secondly, the micro SD socket allows you to store and access a large amount of data. Whether using these functions by on their own or together, this chip greatly enhances the capabilities of a standar ...
Read more

›
 glossary A B C D E F G H I J K L M N O P Q R S T U V W X Y Z A ACCELEROMETER: tutorial on using the Memsic 2125 accelerometer with Arduino/Freeduino ACCELEROMETER: another post on using the Memsic 2125 Rad*o Sha*k variant accelerometer with Arduino/Freeduino ACCELEROMETER: article on using the LIS3LV02DQ 3-axis accelerometer with Arduino/Freeduino ACCELEROMETER: an excellent article on using the ADXL330 wi ...
Read more

›
The Arduino system offers an easy and open-source method for programming microcontrollers. Normally this means using a serial cable or USB cable attached directly to the microcontroller project. But what if your project is floating in a weather balloon, glued to the bottom of a swimming pool or baked into a loaf of bread? It would be great to upload code changes wirelessly, and even greater if you could do ...
Read more

›
This is one small project which I had done with Abhinav Gupta some months back. In this experiment, I graduate from using simple RF communication to Xbee! Whoa! Ok, so here is the basic problem statement. I need to develop a temperature sensing system such that the temperature from the sensor node is relayed to a co-ordinator sensor and then the co-ordinator node shows the user in a simple graphical form. F ...
Read more

›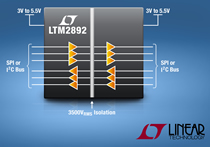 Description The LTM®9011-14/LTM9010-14/LTM9009-14 are 8-channel, simultaneous sampling 14-bit A/D converters designed for digitizing high frequency, wide dynamic range signals. AC performance includes 73.1dB SNR and 88dB spurious free dynamic range (SFDR). Low power consumption per channel reduces heat in high channel count applications. Integrated bypass capacitance and flow-through pinout reduces overall ...
Read more

›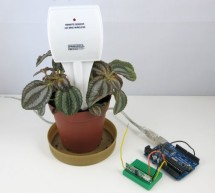 At the Maker Faire this year I got lots of questions about soil moisture sensors, which I knew little about. So I started seriously researching the subject. I found a few different soil sensors, learned about their principles, and also learned about how to make my own. In this blog post, I will talk about a cheap wireless soil moisture sensor I found on Amazon.com for about $10, and how to use an Arduino or ...
Read more

›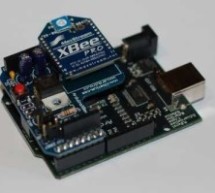 This video describes how to configure two Series 1 XBEEs using Arduino UNO board.The ways of making 2 way communication is also tested on Wireless mode. Overview The Xbee shield allows an Arduino board to communicate wirelessly using Zigbee. It is based on the Xbee module from MaxStream. The module can communicate up to 100 feet indoors or 300 feet outdoors (with line-of-sight). It can be used as a serial/u ...
Read more

›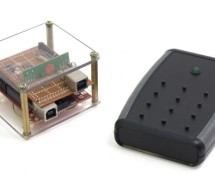 Note: this post about an electronics project has been sitting as a draft since 2011 so some of its content might appear outdated. Regardless, I've been using the device since then so I figured I should commit it to posterity. To my computer, its simply a USB keyboard, nothing less, but to me its a remote I can use on any platform with no line of sight. I decided to name it the keyMote. Sounds a bit odd to m ...
Read more

›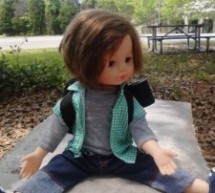 This instructable will attempt to show you how to make an animatronic doll controlled by a wireless nunchuk. This doll can only move its head though. I'm sure there are plenty of people out there who can take this and expand on it and make it much better, and I encourage that completely. :) This instructable will focus more on the coding and wiring than on the building. Since the doll you use for this proje ...
Read more

›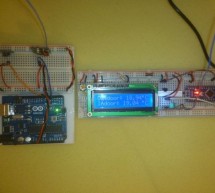 I would like to introduce you to one of my interesting projects. It is a wireless thermometer that measures the indoor and outdoor temperature. The device consists of two parts. One is a transmitter that contains one digital temperature sensor and a transmitter module. A second receiver consisting of an LCD screen, the analog sensor and receiving module. Step 1: Parts You need: 1. Two arduinos any version 2 ...
Read more

›
The Arduino Wifi Shield is finally here! We've been working for a while on this new wifi shield for Arduino that is quite different from what you can find already on the market. Instead of just getting the usual pre-made module we decided to build a product that would encourage hacking and modifications so we decided to use an AVR32 processor running an open source version of TCP/IP and the WIFI software st ...
Read more

›
This Instructable will show you how to modify an Altoids tin for a wireless 2x16 character display. Using an Altoids tin was inspired by the need to have a small yet protective enclosure for a pair of Xbee modules recently bought from Sparkfun. I purchased the Xbee Pro modules with external antenna for the extended range the setup provides (useful for future projects). Then I realised I would need to mount ...
Read more

›