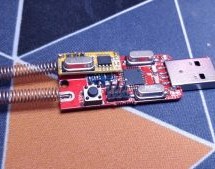 Cheap 433 MHz wireless switches are a tempting way to enter the world of home automation, but without dedicated hardware, they can be less easy to control from a PC. That's the position [TheStaticTurtle] was in, so the solution was obvious. Build a USB 433 MHz transceiver. At the computer end is a CH340 USB-to-serial chip and the familiar ATmega328 making this a compact copy of the Arduino. At the RF end ar ...
Read more

›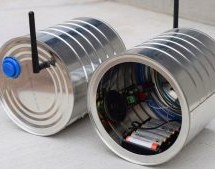 For many kids, the tin-can telephone is a fun science experiment that doesn't last much longer than it takes to tangle the string around a nearby tree. [Geoff] decided to go a different however, building a tin-can telephone that's completely wireless. The build starts with a hacker favorite, the Arduino Uno. It's hooked up to an microphone input board which uses the Arduino's analog input to pick up audio. ...
Read more

›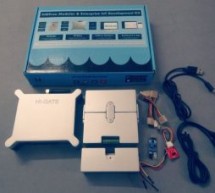 HioTron IoT Kit is a modular and enterprise IoT kit that is entirely pre-programmed prototyping kit for quickly building and testing IoT concepts. All modules are plug-n-play, allowing for flexible prototyping, customization & production. This set of kit is made by the Indian based company HioTron, which specializes in IoT solutions development. This Kit includes Hardware, IoT Platform & User A ...
Read more

›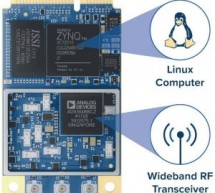 Epiq Solutions, a company from the USA, has included a new member of its Sidekiq line of Software-defined radio (SDR) add-on cards called the Sidekiq Z2. Dimensions of this card are only 51 x 30 x 5mm, the size of a full-size mini-PCIe card, the Sidekiq Z2 computer-on-module is advertised as "the world's smallest wideband RF transceiver + Linux computer in a product-ready module". ...
Read more

›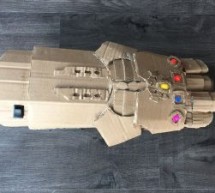 https://youtu.be/-H7YejeUWbI In my previous project i have made an infinity gauntlet that control a light switch. I wanted to use six stones and each stone can control appliance, door lock, or lighting.So, I made a home automation system using infinity gauntlet. In this project I used the RF24Network Library, which enables to build a wireless network with many Arduino boards. Step 1: Hardware and ...
Read more

›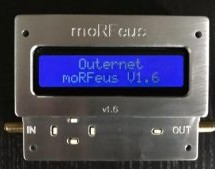 MoRFeus is a 30 MHz–6 GHz field-configurable Fractional-N wideband frequency converter and signal generator. Its LCD display and button interface enable dynamic field-level configuration - from switching between signal generator and other modes, to setting the local oscillator frequency and more. It was designed for wideband frequency up- and down-conversion - with an LO frequency range of 85 MHz–5.4 GHz an ...
Read more

›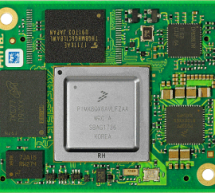 Phytec has updated their product pages for three new PhyCore modules, all of which support Linux. The three modules, which employ three different flavors of i.MX8 SOC is phyCORE-i.MX 8X, i.MX 8M, and i.MX 8 SBCs. The PhyCore COMs are based on NXP's Cortex-A53 based i.MX8M, its -A53 and -A72 equipped i.MX8 Quad, and its -A35 based i.MX8X. phyCore-i.MX 8X The i.MX8X SoC found on the phyCORE-i.MX 8X module. Th ...
Read more

›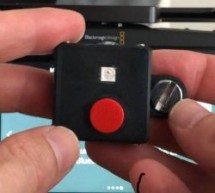 https://youtu.be/_3tlmJh9MJA Many people have asked me to share some details about my wireless controller for the BMPCC4k. Most questions were about the bluetooth control, so I'll mention a few details about that. I am assuming you are familiar with the ESP32 Arduino environment. This version of the remote can control the recording, focus and aperture of the camera via bluetooth. Have a look at the video. I ...
Read more

›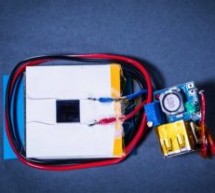 Cellphone chargers have been in existence for years and have grown from one stage to another. It started with the mobile phone traditional charger which had a USB interface, a DC converter, and a charging plug and now has expanded to a close-range inductive wireless charging. The commonly used inductive wireless charging is nice but limited, it still requires close contact with the charging pad making it of ...
Read more

›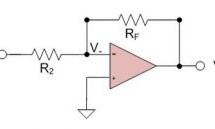 Heightened accuracy and speed in an operational amplifier (op amp) has a direct relationship with the magnitude of its power consumption. Decreasing the current consumption decreases the gain bandwidth; conversely, decreasing the offset voltage increases the current consumption. Many such interactions between op amp electrical characteristics influence one another. With the increasing need for low power con ...
Read more

›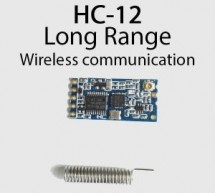 https://youtu.be/DGRPqeacJns In this instructable you will learn how to communicate between Arduinos over a long distance up to 1.8km in open air. The HC-12 is a wireless serial port communication module that is very useful, extremely powerful and easy to use. First you will learn how to make a wireless instant messenger with the least effort possible. Then we will move on to light up an LED with a push but ...
Read more

›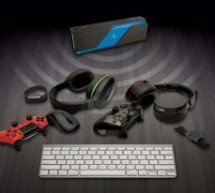 Over the last few years, there has been an unprecedented growth in the consumer electronics industry. The smartphones, fitness trackers, Smart homes devices, wearables, earbuds, VR/AR, and much more have fostered this growth. The Smartphone proliferation has been a key factor in the global consumer electronics market size, smartphones have become way better, faster and even cheaper. The Internet of Things ( ...
Read more

›