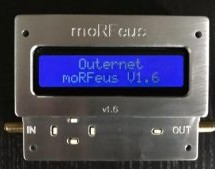 MoRFeus is a 30 MHz–6 GHz field-configurable Fractional-N wideband frequency converter and signal generator. Its LCD display and button interface enable dynamic field-level configuration - from switching between signal generator and other modes, to setting the local oscillator frequency and more. It was designed for wideband frequency up- and down-conversion - with an LO frequency range of 85 MHz–5.4 GHz an ...
Read more

›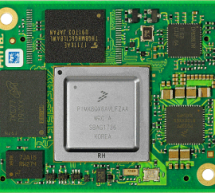 Phytec has updated their product pages for three new PhyCore modules, all of which support Linux. The three modules, which employ three different flavors of i.MX8 SOC is phyCORE-i.MX 8X, i.MX 8M, and i.MX 8 SBCs. The PhyCore COMs are based on NXP's Cortex-A53 based i.MX8M, its -A53 and -A72 equipped i.MX8 Quad, and its -A35 based i.MX8X. phyCore-i.MX 8X The i.MX8X SoC found on the phyCORE-i.MX 8X module. Th ...
Read more

›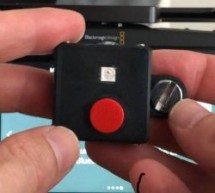 https://youtu.be/_3tlmJh9MJA Many people have asked me to share some details about my wireless controller for the BMPCC4k. Most questions were about the bluetooth control, so I'll mention a few details about that. I am assuming you are familiar with the ESP32 Arduino environment. This version of the remote can control the recording, focus and aperture of the camera via bluetooth. Have a look at the video. I ...
Read more

›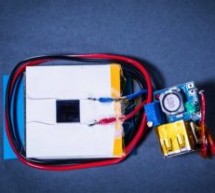 Cellphone chargers have been in existence for years and have grown from one stage to another. It started with the mobile phone traditional charger which had a USB interface, a DC converter, and a charging plug and now has expanded to a close-range inductive wireless charging. The commonly used inductive wireless charging is nice but limited, it still requires close contact with the charging pad making it of ...
Read more

›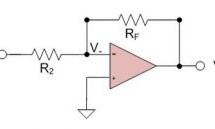 Heightened accuracy and speed in an operational amplifier (op amp) has a direct relationship with the magnitude of its power consumption. Decreasing the current consumption decreases the gain bandwidth; conversely, decreasing the offset voltage increases the current consumption. Many such interactions between op amp electrical characteristics influence one another. With the increasing need for low power con ...
Read more

›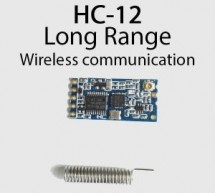 https://youtu.be/DGRPqeacJns In this instructable you will learn how to communicate between Arduinos over a long distance up to 1.8km in open air. The HC-12 is a wireless serial port communication module that is very useful, extremely powerful and easy to use. First you will learn how to make a wireless instant messenger with the least effort possible. Then we will move on to light up an LED with a push but ...
Read more

›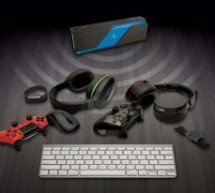 Over the last few years, there has been an unprecedented growth in the consumer electronics industry. The smartphones, fitness trackers, Smart homes devices, wearables, earbuds, VR/AR, and much more have fostered this growth. The Smartphone proliferation has been a key factor in the global consumer electronics market size, smartphones have become way better, faster and even cheaper. The Internet of Things ( ...
Read more

›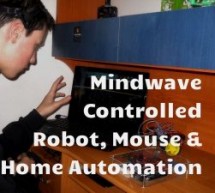 As a kid I always wanted to have a special ability, like moving objects with thoughts or flying. I tried to move objects with "the power of my mind" of course with no success. Well, yes, I was and I am a huge Star Wars fan, but I also like electronics and programming, so why not combine these two things to build an incredible project? You can find all parts, codes and libraries with links at the Hardware an ...
Read more

›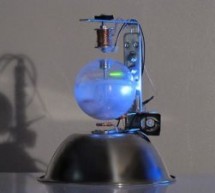 A levitating little Death Star in Instructables invited me to the new project with Arduino. Three policies were decided and kept to differentiate it from the forerunner. Do it myself with no (or less) ready-made.Keep rotating.Make glow and blink without battery.VIDEO(1): A Levitating Sphere Rotates Glows and Blinks https://youtu.be/nOx0rIQFgoY The detail of the project is described below. Let's wrap co ...
Read more

›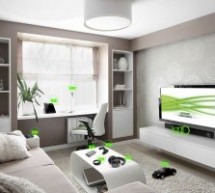 Recently, many big companies such as Samsung have developed wireless chargers which work by induction. These chargers usually consist of a station which needs to be in contact with the device in order to charge. The station defeats the purpose of being able to move and walk while still charging the device. Energeous, a global leader in RF- based wireless charging, created the award-winning device WattUp in ...
Read more

›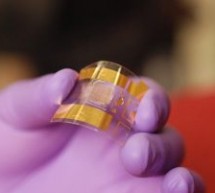 The transistor revolutionized the field of electronics, and paved the way for smaller and cheaper radios, calculators, and computers, among other things since its very first practically implemented device as a point-contact-transistor invented in 1947 and getting the Nobel Prize in Physics in 1956. Now, engineers from the University of Wisconsin-Madison (UW-Madison) have built the most flexible, fully-funct ...
Read more

›
Description HC-12 are cheap 433MHz wireless serial port communication modules with a range up to 1800m in open space. Each costs about $5 when bought from China, and 2 of them can create wireless UART link that can be used, for example, to transfer telemetry data from UAV. Or drive IoT device. Or connect sensors. Or whatever else one can think of. It is based on SI4463 RF chip, has build in microcontroller, ...
Read more

›