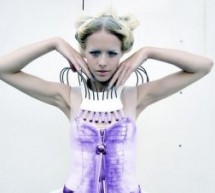 What Does Fashion Lack? "Microcontrollers" I always answer - and it's TRUE! It makes your garments SO much more interesting, interactive and communicative as soon as you add some INTELLIGENCE to it. But which ones are on the market? I started a little research on available on some of the hottest SMALLEST boards at the moment: If you have any recommendations - please feel free to help me with my ...
Read more

›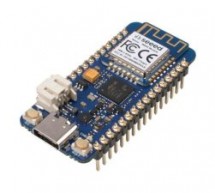 Seeed Studio has just released the latest Arduino compatible Wio Lite W600 a combination of the W600 WiFi module mounted on the board and an Atmel  SAM D21 Arm Cortex-M0+ microcontroller. The WiFi core is a W600 2.4 GHz module featuring the Arm Cortex-M3. The SAM D21 is the same chip used by the Arduino Zero, so the Wio Lite W600 is compatible with Arduino Zero. Basic Specs The I/O level is 3.3V, and there ...
Read more

›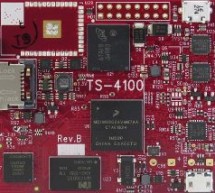 Technologic Systems has begun testing its first i.MX6 UL (UltraLite) based board, which is also its first computer-on-module that can work as a single board computer. The footprint of 75 x 55mm TS-4100 module features a microSD slot, onboard eMMC, a micro-USB OTG port with power support, and optional WiFi and Bluetooth. This board offers long-term support and a temperature operating range of -40 to 85°C, an ...
Read more

›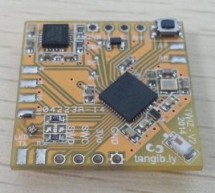 Description Let's give life to objects ! We looked for tiny, autonomous, easy to use, and 9 Degrees of Freedom IMU, but none of the available wireless motion sensors were affordable enough to really unlock creativity, so we built one. In a few simple points, here are the specs: - 9 DoF with on-board sensor fusion (more explanation below) - Easy to connect with BLE: good for computer + smartphone + tablet co ...
Read more

›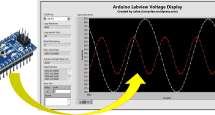 In my previous article, I have made the Bridge Monitoring System using Wireless Sensor Network project, which allows me to display all the related measurements from Arduino on my PC. Therefore, in this article, I am going to explain in details on how to display the Arduino measurements using Laboratory Virtual Instrument Engineering Workbench (LabVIEW). Two analog inputs of Arduino will be measured and disp ...
Read more

›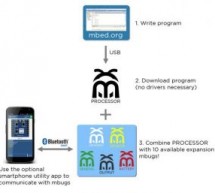 mbugs™ The mbug™ ecosystem is the integration of miniaturized electronics based around the ARM Cortex-M microcontroller, the free ARM mbed online compiler, and an intuitive smartphone utility app! Whether you are a student, hobbyist, or engineer, the mbug ecosystem enables you to quickly implement your electronics projects. mbugs are simple enough that you don't need to be an expert to turn your idea into a ...
Read more

›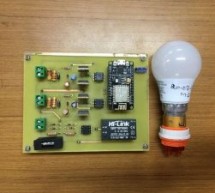 Save Energy Beautifully !! By using a light dimmer in one's living room, it's possible to completely alter the mood and ambience of a room at the drop of a hat. The Internet of Things is set to disrupt the way we live and work. Smart homes filled with connected products are loaded with possibilities to make our lives easier, more convenient, and more comfortable. With Wi-Fi connectivity present in the dimmi ...
Read more

›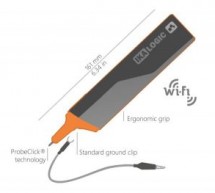 Author: Maurizio Di Paolo Emilio IkaScope is a wireless oscilloscope probe that allows to observe the change of electrical signals over time. The probe is a handheld device, portable and fits perfectly in the hand and pocket. By using high-speed Wi-Fi connection, IkaScope wireless oscilloscope probe communicates with laptop, tablet or smartphone to share the acquired data on the screen. The IkaScope wireles ...
Read more

›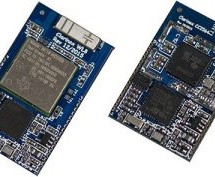 Clarinox Technologies Pty Ltd was formed with the aim of providing cost effective and innovative wireless embedded systems solutions to business. Due to the experience of the Clarinox team, more embedded systems are designed to develop leading edge solutions. In addition to delivering flexible and robust wireless protocol software for embedded systems developments. Clarinox hottest products are Koala® Conne ...
Read more

›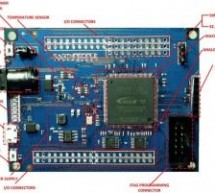 SWEETENING THE DEAL With a few days left in our campaign, we will sweeten the MaxProLogic deal. We will now offer our newly developed BLE Board. This board includes the Texas Instruments CC2640 chip along with a 2.4GHz antenna and matching network. This board plugs directly into MaxProLogic. It communicates with the FPGA over a UART serial link. The CC2640 runs proprietary firmware along with the radio cont ...
Read more

›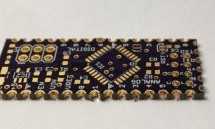 Castellated Edges Castellations are small plated edges, typically used for making circuit boards into small pcb modules. These are often seen on wireless modules, such as the ESP8266-12E. While we don't offer full support for castellations, they can be fabricated if you don't mind a few minutes of rework and verification of the PCBs. Design Considerations It's helpful to include a fallback hole near the edg ...
Read more

›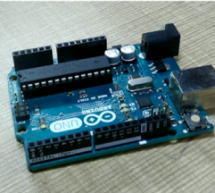 Many times we make projects using Arduino, while working with it we need to connect it with PC to upload program using USB cable. In this tutorial, I'm going to replace this USB cable with a wireless programming shield. This shield is build using a Bluetooth module HC-05. Program Arduino boards without using traditional USB cables. By using cheap Bluetooth module HC-05 you can Program the Arduino boards wir ...
Read more

›