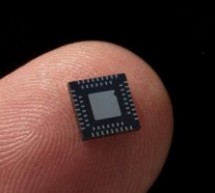 Atmosic Technologies Inc. (Saratoga, CA) has launched the M2 and M3 Bluetooth 5.0 transceiver chips, claiming them to be the lowest power Bluetooth wireless chips available. Atmosic took a wireless agnostic approach to determine the most power-efficient foundation for its first IoT connectivity solutions. To radically reduce power consumption, Atmosic has developed three key technologies: Lowest Power Radio ...
Read more

›
CubieTech recently announced a new SBC CubieBoard9 on their product page. This SBC is yet unpriced and also not reached the CubieBoard.org community website. CubieBoard9 features a quad A53 Actions S900 SoC, 3GB LPDDR3, 16GB eMMC, WiFi/BT, and dual independent displays with HDMI, MIPI-DSI, LVDS, and eDP. Back in 2014, CubieTech announced Allwinner A80 based CubieBoard8 that was never launched in the ma ...
Read more

›
In this DIY guide I will show you how to make your own wireless weather station! My communication protocol will allow you to have up to 10 sensor stations in your wireless network, but you can change and extend it up to 254 stations! The RF technology and the module that we used will allow you to have a long range distance between your sensors and master station that will have in your room. You can power on ...
Read more

›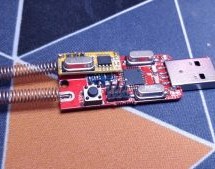 Cheap 433 MHz wireless switches are a tempting way to enter the world of home automation, but without dedicated hardware, they can be less easy to control from a PC. That's the position [TheStaticTurtle] was in, so the solution was obvious. Build a USB 433 MHz transceiver. At the computer end is a CH340 USB-to-serial chip and the familiar ATmega328 making this a compact copy of the Arduino. At the RF end ar ...
Read more

›
While building Arduino or any other microcontroller platform project over time the need will arise to establish communication between two of the Arduino boards or microcontrollers for data exchange and/or control. This communication could be achieved using either wired or wireless process. For wireless communication between devices, quite a number of options exist including WiFi, GSM/GPRS, Bluetooth, R ...
Read more

›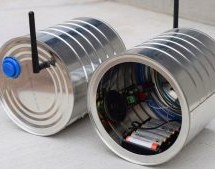 For many kids, the tin-can telephone is a fun science experiment that doesn't last much longer than it takes to tangle the string around a nearby tree. [Geoff] decided to go a different however, building a tin-can telephone that's completely wireless. The build starts with a hacker favorite, the Arduino Uno. It's hooked up to an microphone input board which uses the Arduino's analog input to pick up audio. ...
Read more

›
Bluetooth Low Energy and the Internet of things is believed to be the perfect matchmaking. Even though Bluetooth doesn't necessary gives devices the ability to connect to the Internet they still have so much capacity. The Bluetooth Low Energy enabled solutions will increase the functionality of IoT Systems, by creating a reliable framework and efficient connectivity for the devices. Devices can use BLE to c ...
Read more

›
This Instructable describes a lower-cost, battery-powered wireless IOT sensor layer for my earlier Instructable: LoRa IOT Home Environmental Monitoring System. If you haven't already viewed this earlier Instructable, I recommend reading the introduction for an overview of the capabilities of the system which are now extended to this new sensor layer. The original LoRa IOT Home Environmental Monitoring ...
Read more

›
HioTron IoT Kit is a modular and enterprise IoT kit that is entirely pre-programmed prototyping kit for quickly building and testing IoT concepts. All modules are plug-n-play, allowing for flexible prototyping, customization & production. This set of kit is made by the Indian based company HioTron, which specializes in IoT solutions development. This Kit includes Hardware, IoT Platform & User A ...
Read more

›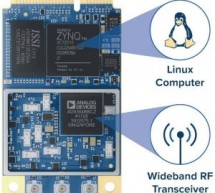 Epiq Solutions, a company from the USA, has included a new member of its Sidekiq line of Software-defined radio (SDR) add-on cards called the Sidekiq Z2. Dimensions of this card are only 51 x 30 x 5mm, the size of a full-size mini-PCIe card, the Sidekiq Z2 computer-on-module is advertised as "the world's smallest wideband RF transceiver + Linux computer in a product-ready module". ...
Read more

›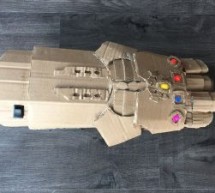 https://youtu.be/-H7YejeUWbI In my previous project i have made an infinity gauntlet that control a light switch. I wanted to use six stones and each stone can control appliance, door lock, or lighting.So, I made a home automation system using infinity gauntlet. In this project I used the RF24Network Library, which enables to build a wireless network with many Arduino boards. Step 1: Hardware and ...
Read more

›
MoRFeus is a 30 MHz–6 GHz field-configurable Fractional-N wideband frequency converter and signal generator. Its LCD display and button interface enable dynamic field-level configuration - from switching between signal generator and other modes, to setting the local oscillator frequency and more. It was designed for wideband frequency up- and down-conversion - with an LO frequency range of 85 MHz–5.4 GHz an ...
Read more

›