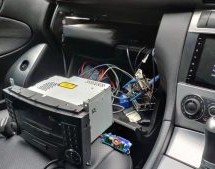 It used to be that upgrading a car stereo was fairly simple. There were only a few mechanical sizes and you could find kits to connect power, antennas, and speakers. Now, though, the car stereo has interfaces to steering wheel controls, speed sensors, rear-view cameras, and more. [RND_ASH] was tired of his 14-year-old system so he took an Android head unit, a tablet, and an Arduino, and made everything work ...
Read more

›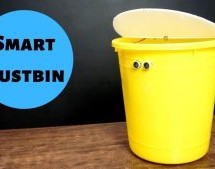 Here we will make a Smart Dustbin by using arduino and ultrasonic sensor.I hope you guys enjoy learning this project. Supplies: Arduino UnoUltrasonic SensorServo MotorDustbin Step 1: Preparing the Opening Take a plastic sheet and cut fraw a circle with the help of dustbin and but it off from plastic sheet and then cut the circle in half and join them again with the help of scotch tape or plastic tape. Step ...
Read more

›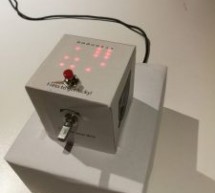 https://youtu.be/B-dnzLoZDlw This is a simple arduino project to make a electronic die. It is possible to choose for 1 to 6 dice or 1 out of 8 special dice. Choice is made by simply turning a rotary encoder. These are the features: 1 die: showing big dots2-6 dice: showing dots as well as total value (alternating)4, 5, 8, 10, 12, 20, 24 and 30 faced dice showing value and indicator for chosen dieanimation fo ...
Read more

›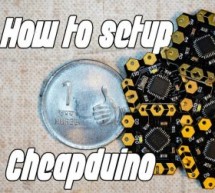 When it comes to electronics projects, Arduino is definitely one of the most favorite choices of every enthusiast, and if you are Arduino fan like me, you too build all your projects on Arduino, so what if you have limited boards available to use? And really for small projects, using Arduino boards isn't a good choice or either economic, so in this post, we will uncover this smallest arduino board called as ...
Read more

›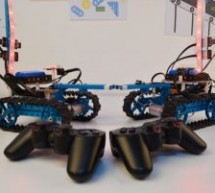 https://youtu.be/XMgdvILuDaU This project is to make two infrared fighting tanks with Starter Robot Kits, some mechanical parts and electric modules. They are controlled with 2.4G wireless joystick. So, how to make it? Step 1: Parts Required 2 x Starter Robot Kit(Bluetooth or IR version) 4 x Beam0808-136-Blue 2 x Beam0808-024-Blue 2 x Beam0824-032-Blue 2 x Beam0808-312-Blue 2 x ...
Read more

›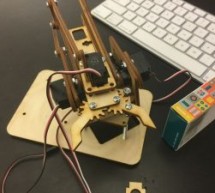 These 6 easy steps will tell you how to make a wooden claw machine controlled with Arduino. Step 1: Print All of Your Pieces Either handcut or laser cut all of your pieces Step 2: Aquire Your Parts You will need 4 SG90 servos, 4 Potentiometers, and a box of half inch nuts and screws. Step 3: Put You Pieces Together Step 4: Code Arduino Step 5: Wire Step 6: Finish! So the original instructions for this proje ...
Read more

›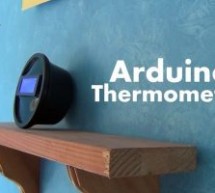 Its hot here in Los Angeles! Besides the massive drought California is in, Its not as cool around here lately. I wanted to build something to see just how hot it really was, and here it is! Read this instructable and Ill teach how you can turn just a few components you have into an accurate mini desktop thermometer!I hope you enjoy the project and vote for it for the contests! Lets Build It! Step 1: You Wil ...
Read more

›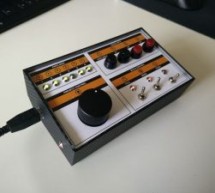 Every job has it's routine. I am a software developer who works with a Git/Maven based workspace everyday. So when I start working, my daily routine is to update and build my local workspace, pulling changes from GitHub, execute a maven build and execute the updated software. Usually I get my first coffee after that, but because I love coffee so much I thought there must be a faster way to get my system upd ...
Read more

›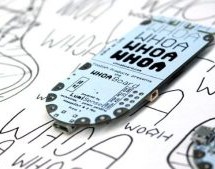 Whoa? Turn any EL (Electro-Luminescient) material into a touch sensor with no additional hardware. It's an open prototyping platform for wearable electronics! Open source and Arduino IDE compatible. There are many different EL materials, including EL paint, EL panels, EL tape, EL wire.  They have been integrated into a variety of applications, from motorcycle jackets, to masks, to cars. The Whoa Board makes ...
Read more

›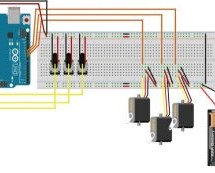 Hi there. This is my first instructable, so I hope you will be patient with me if I make any mistakes setting it up.It is written for beginners like myself, so the more advanced among you can skip a lot of this and just get to wiring it up. The goal I set myself was to be able to control the robot shown in this web site: http://bocabearingsworkshop.blogspot.co.id/2015/08... I needed to be able to control 3 ...
Read more

›
ou, who are at production of electronic devices, know, how important is a choice of a suitable solder. A designer of a given device might not focus on a solder used at soldering of the first protoype, bu tin a production it will manifest itself – sooner or later. Not that some solder would be miraculous and otherone unusable, but each one is suitable for something else. Similarly lie in other segments, even ...
Read more

›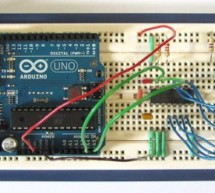 This tutorial shows how to interface eight LEDs to an Arduino using only two Arduino pins. This is made possible by using a PCF8574 I/O expander IC. A "Knight Rider" display is shown on the LEDs. Prerequisites Complete tutorial 4 – Arduino Knight Rider. Be able to use DIP IC packages, e.g. from tutorial 17. Components In addition to an Arduino Uno board, USB cable, wire links and a breadboard, you will need ...
Read more

›