This project, builds on Wunderground weather forecast via the Internet. Specs: 1. 3 days weather forecast (Low&High temps, probably of precipitation, condition icons) 2. Current weather conditions (Current temp, feelslike temp, humidity, pressure) 3. Current wind directions & speed with analog gauge meter. 4. Indoor temperature with Dallas 18b20 Temperature sensor. 5. NTP time via Wunderground time ...
Read more

›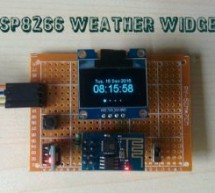 Welcome to my new Weather Widget Project. A weather widget is a application that can be downloaded on your PC, laptop or a mobile device and perform the job of providing easy access to weather information.But I was always trying to make something different.So I go through the internet to get some ideas.After few days of my work, finally I made it.I am sharing this so that any one can make it easily. This is ...
Read more

›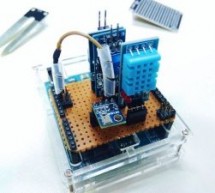 In this project, we will be making a weather station that measures air pressure, temperature, rain drop, soil humidity and air humidity using Arduino which save the data for data acquisition! It's a fairly easy project and can be used either on its own or part of something bigger, check it out >> Integrated Weather Station (IWS). Step 1: List of Material For this project, we will be using: - Arduino b ...
Read more

›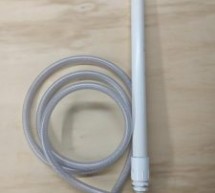 Why Launch A Weather Balloon? There are a lot of reasons to put together a weather balloon launch. Its a great project for a STEM /STEAM class, it requires planning, electronics and programming, and teamwork. It has a lot of great classroom applications, giving a tangible demo of aerodynamics, physics, meteorology, geology, and more. Additionally its a great way to get amateur radio into the classroom and g ...
Read more

›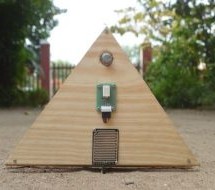 Ever wanted to monitor your city's Current Weather Conditions, Carbon Footprint, Noise and Pollution levels? Do you want be a Climate Change Crusader or set-up your own Tweeting Weather Station and share your local weather conditions with the world? Meet Tweeting Weather IoT Station aka TWIST - a DIY, Open-Source Environmental Monitoring and Meteorological Data Acquisition Platform. The purpose of TWIST is ...
Read more

›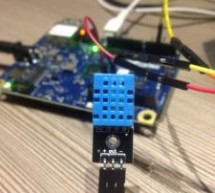 I've played with the Intel Galileo a lot lately, so now it's time to build some Intel Galileo projects! In this project I built a very simple weather station that records the temperature and humidity and saves these to a memory card. I'll show you how to read temperature and humidity from a DHT11 sensor with the Intel Galileo. Then how to save these values to an SD-card. If you're new to the Intel Galileo, ...
Read more

›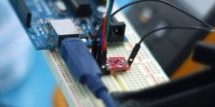 The TMP102 is a very simple, yet accurate, ambient temperature sensor which is capable of detecting .0625ºC changes between -25 and +85°C, with an accuracy of 0.5°C. And the real kicker… It does all of this while only consuming 10µA (10 millionths of an amp). The thing is quite tiny, so SparkFun has put it on a breakout board to make things easier. Naturally, you probably already ordered a few of these for ...
Read more

›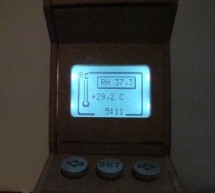 O facto de ter uma CNC disponível em casa deu-me liberdade para contruir mais facilmente e rápidamente peças que antes demorariam algum tempo a fabricar e que muito provavelmente não iriam ficar tão perfeitas. Isto fez com que novas ideias que me surgissem fossem mais facilmente postas em prática. Esta foi uma dessas ideias e que nasceu apenas pela vontade de construir uma pequena réplica de uma máquina de ...
Read more

›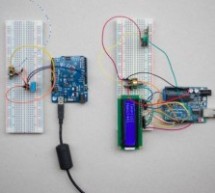 In this project, we will be making a mini weather station that measures temperature and humidity and transmits them wirelessly to a ground station, which displays the readings on an LCD display! It's a fairly easy project and can be used either on its own or part of something bigger. For this project, we will be using: - RF 433 transmitter/receiver module cost: ~2.00 USD - DHT11 Humidity and temperature sen ...
Read more

›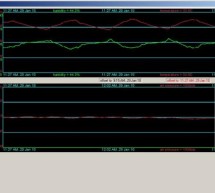 Introduction In my first article using the Arduino 2009 board, I described a simple temperature sensor interfaced using Visual Basic. I have developed the board and Visual Basic code to give a fairly usable indoor weather station. Overall Operation The Arduino 2009 acts as a standalone weather station. It does not display the data. It can operate independently for months. It samples the sensors until the RA ...
Read more

›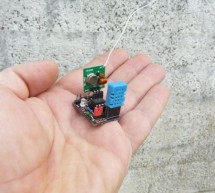 In a recent instructable Indigod0g described a mini weather station that works pretty well, using two Arduinos. Maybe not everyone wants to sacrifice 2 Arduinos to get humidity and temperature readings and I commented that it should be possible to do a similar function with two Attiny85's. I guess talk is easy, so I better put my money where my mouth is. In fact, if I combine two earlier instructables I wro ...
Read more

›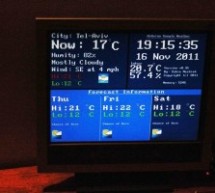 In this project, I am using an Arduino board to show forecast of the weather from Google Weather service on a VGA screen. The display is obviously graphical one, with icons and some colorful text. It is one of those gadgets I wanted to have for some time now – A weather forecasting display that is there just like the wall clock. Yes I know you got nicer looking things on your angry-birds machine... I simply ...
Read more

›