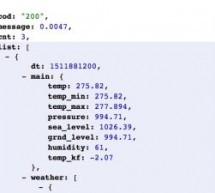 With this tutorial, you will learn how to get the weather data from a web service to your Arduino. Things used in this project Hardware components Arduino MKR1000 × 1 Story In this tutorial we would make use of the WiFiConnection of our mkr1000. We will get weather forecast of and activate the relay, connected to the water pump, only if there is no rain at the horizon. Connect to the openWeatherMap API we w ...
Read more

›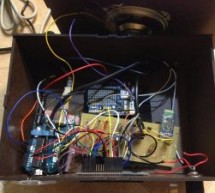 This project combines Atomic Time keeping with local weather station, and additional cool projects using Arduino and Raspberry Pi. Things used in this project Hardware components Arduino UNO & Genuino UNO × 1 Raspberry Pi 2 Model B × 1 Adafruit Ultimate GPS Breakout × 1 DHT22 Temperature Sensor × 1 Adafruit RGB Backlight LCD - 16x2 × 1 Adafruit Speaker - 3" Diameter - 8 Ohm 1 Watt × 1 Adafruit White LED ...
Read more

›
Recently I've found this piece of electronic on the dumpster, it was looking interesting - compact case with battery holder, LCD display, temperature and humidity sensor. It has also radio transmitter, but I'm not interested in it since I don't have the receiver station. I decided to bring it back to life. It seems that was previously immersed in water - whole PCB was covered in white stains, in addition ra ...
Read more

›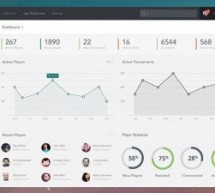 This project is about building a simple weather dashboard using MKR1000 and Losant platform. Things used in this project Hardware components Arduino MKR1000 × 1 DHT11 Temperature & Humidity Sensor (4 pins) × 1 Software apps and online services Arduino IDE Losant Platform Story Introduction This project shows you how to make use of MKR1000 and Losant platform to build a simple weather dashboard monitorin ...
Read more

›
This project, builds on Wunderground weather forecast via the Internet. Specs: 1. 3 days weather forecast (Low&High temps, probably of precipitation, condition icons) 2. Current weather conditions (Current temp, feelslike temp, humidity, pressure) 3. Current wind directions & speed with analog gauge meter. 4. Indoor temperature with Dallas 18b20 Temperature sensor. 5. NTP time via Wunderground time ...
Read more

›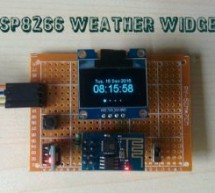 Welcome to my new Weather Widget Project. A weather widget is a application that can be downloaded on your PC, laptop or a mobile device and perform the job of providing easy access to weather information.But I was always trying to make something different.So I go through the internet to get some ideas.After few days of my work, finally I made it.I am sharing this so that any one can make it easily. This is ...
Read more

›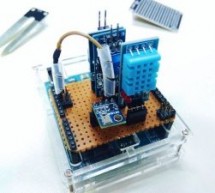 In this project, we will be making a weather station that measures air pressure, temperature, rain drop, soil humidity and air humidity using Arduino which save the data for data acquisition! It's a fairly easy project and can be used either on its own or part of something bigger, check it out >> Integrated Weather Station (IWS). Step 1: List of Material For this project, we will be using: - Arduino b ...
Read more

›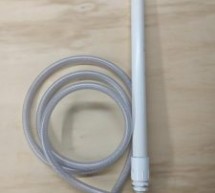 Why Launch A Weather Balloon? There are a lot of reasons to put together a weather balloon launch. Its a great project for a STEM /STEAM class, it requires planning, electronics and programming, and teamwork. It has a lot of great classroom applications, giving a tangible demo of aerodynamics, physics, meteorology, geology, and more. Additionally its a great way to get amateur radio into the classroom and g ...
Read more

›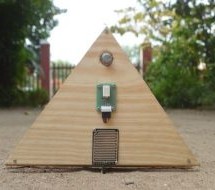 Ever wanted to monitor your city's Current Weather Conditions, Carbon Footprint, Noise and Pollution levels? Do you want be a Climate Change Crusader or set-up your own Tweeting Weather Station and share your local weather conditions with the world? Meet Tweeting Weather IoT Station aka TWIST - a DIY, Open-Source Environmental Monitoring and Meteorological Data Acquisition Platform. The purpose of TWIST is ...
Read more

›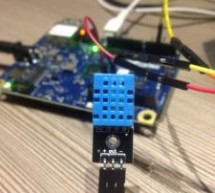 I've played with the Intel Galileo a lot lately, so now it's time to build some Intel Galileo projects! In this project I built a very simple weather station that records the temperature and humidity and saves these to a memory card. I'll show you how to read temperature and humidity from a DHT11 sensor with the Intel Galileo. Then how to save these values to an SD-card. If you're new to the Intel Galileo, ...
Read more

›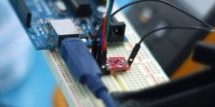 The TMP102 is a very simple, yet accurate, ambient temperature sensor which is capable of detecting .0625ºC changes between -25 and +85°C, with an accuracy of 0.5°C. And the real kicker… It does all of this while only consuming 10µA (10 millionths of an amp). The thing is quite tiny, so SparkFun has put it on a breakout board to make things easier. Naturally, you probably already ordered a few of these for ...
Read more

›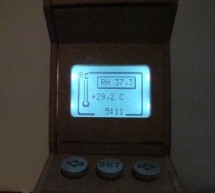 O facto de ter uma CNC disponível em casa deu-me liberdade para contruir mais facilmente e rápidamente peças que antes demorariam algum tempo a fabricar e que muito provavelmente não iriam ficar tão perfeitas. Isto fez com que novas ideias que me surgissem fossem mais facilmente postas em prática. Esta foi uma dessas ideias e que nasceu apenas pela vontade de construir uma pequena réplica de uma máquina de ...
Read more

›