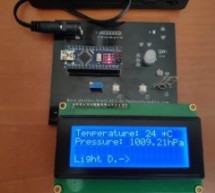 There are plenty of Arduino weather station tutorials available to follow but one published by Kutluhan Aktar not only displays whether information and activate RGB colour patterns but it also includes built-in BMP280 and photo-resistor custom designed by Aktar. If you have never built your own PCB the tutorial provides a great introduction into what you need to do as well as links to PCB manufact ...
Read more

›
Are you familiar with Arduino, but are looking for a little more connectivity in your projects? This Instructable goes over a new (and cheap) wireless module that has hit the embedded world hard - the ESP8266. This little module is a perfect way to hook your Arduino project into your WiFi. What you do with it is entirely up to your imagination. This project demonstrates how to tie into the WeatherUndergroun ...
Read more

›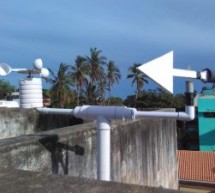 Hello Makers out there Again this is not a Step by step Instructable . Like always i forgot to take take snaps since the inception of this project.The idea of Building a community weather station using Open hardware Kicked a long back. We people from a local DIY community build this weather station. In our country we don't give importance to weather data apart from the days where we have heavy rain or cyclo ...
Read more

›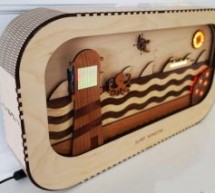 Unless you live in a special, unique place like Hawaii or Costa Rica it's unlikely you'll be able to surf every day. It's not easy to plan surf sessions or even surf trips to most locations because the weather conditions will need to be just right. Not only the wave height (swell) but also the wind speed and direction, tide, water and air temperature, and even amount and type of marine life present can all ...
Read more

›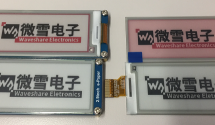 I have used E-Ink displays in projects three years ago, but from that time the technology has greatly evolved. That time displays were hard to get, expensive and difficult to use. Now things seem to change with e-ink displays available to the maker market :-). I'm able to get a 128×296 pixel e-paper display for $10! And for little more money I can have displays with black/white/red colors! Waveshare When I ...
Read more

›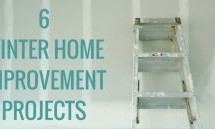 While there is nothing better than curling up by the fire during winter, the bitterly cold season can wreak havoc on your property. It is, therefore, crucial to prep your home in advance to ensure it can withstand the wear and tear of the arduous weather conditions. If you want to maintain a stunning, warm and structurally-sound property, here are six home improvement projects for winter. 1. Weather Strip Y ...
Read more

›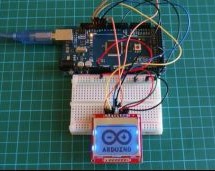 Introduction In the previous tutorial I showed how to build a weather station using DHT11 and BMP180 with an Arduino. However, the project has a downside which is the power consumption of the 16X2 LCD. If we were building a battery powered project with the desire to last for several weeks and probably several months, like a weather station for instance, then we'll have to replace the LCD keypad shield from ...
Read more

›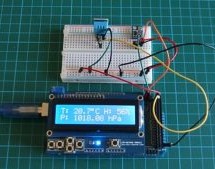 Introduction In the previous tutorial I showed you how to build a weather station using only the DHT11 sensor and I said the readings from this sensor is fairly accurate. In this tutorial, I will be using the DHT11 to measure only the humidity and BMP180 to measure pressure and temperature. That's because its readings are more accurate than the DHT11 temperature readings. Project Parts I will be adding only ...
Read more

›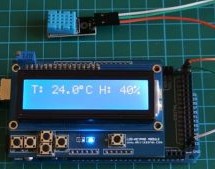 Introduction Using a display to view the temperature and humidity of your environment can be possible using the DHT11 or DHT22 sensor with the easy to use Arduino microcontroller platform and that's the goal of this project. For this project, we will be using the 16×2 LCD display module to display the temperature and humidity readings gathered from the environment using the DHT11 temperature and humidity se ...
Read more

›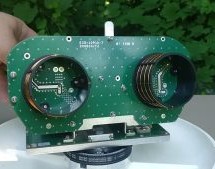 [SignalsEverywhere] has a lot of satellite antennas and he's willing to show them off — inside and out — in his latest video that you can see below. Using software-defined radio techniques, you can use these antennas to pull off weather satellite images and other space signals. A lot of these antennas are actually made for some commercial purpose like keeping ships connected to Inmarsat. In fact, the shipbo ...
Read more

›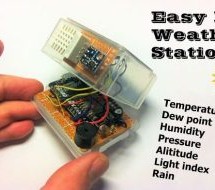 A weather station is a fun project that teaches you a ton about electronics with the added benefit being an actually useful little device. The project requires a bunch of cheap parts and sensors totaling less than $15, and the whole thing ends up fitting in your hand. The station creates a web site that monitors temperature, dew point, humidity, pressure, light index, and rain (Thingspeak channel). It's a p ...
Read more

›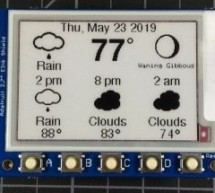 Makers, hobbyists and weather enthusiasts interested in building their very own DIY weather station may be interested in the new project featured on the Adafruit Explore & Learn portal. The new guide provides a method of creating a no-solder, Internet-connected ePaper weather display that escape full of displaying weather symbols, temperature, date and more. Project uses the Adafruit Tri-Color ePaper Sh ...
Read more

›