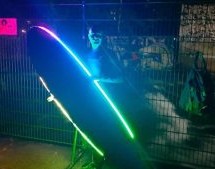 Surfing is an activity predominantly enjoyed during the day, primarily for reasons of warmth and water safety. Of course, if you prefer to carve the waves at night, you might enjoy the latest project from [Moritz Sivers] – a surfboard kitted out with motion-reactive LEDs. The build consists of a regular surfboard, with a channel cut around the perimeter into which WS2812B LED strips are glued. Powered by a ...
Read more

›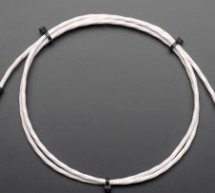 A Weather station project is a project that gives you information about the weather in a particular area and is quite useful for a lot of things like planning of the day, farming and several others. A weather station project is one of those projects where you can have different types of sensors attached to it. In this post, I will highlight some interesting sensors that can be added to a weather statio ...
Read more

›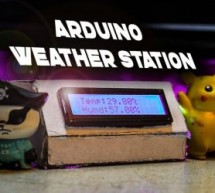 Recently I started playing around with DHT11 Temperature and Humidity sensor, at that time around, I had an idea to make a small yet effective Weather Station, so in this project inscructable, we will use the DHT11 sensor from the previous tutorial and turn it into mini weather station for our desk, so follow up this tutorial to build this awesome Weather Station for yourself! Supplies: DHT 11 Sensor16X2 I2 ...
Read more

›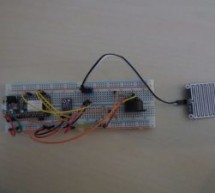 Hi, today I'll explain how to make your own little Weather based Music generator. It's based on an ESP8266, which is kind of like an Arduino, and it responds to temperature, rain and light intensity. Don't expect it to make entire songs or chord progressions. It's more like Generative Music people sometimes make with Modular Synthesizers. But it's a little less random then that, it does stick to certain Sca ...
Read more

›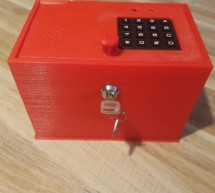 https://youtu.be/7b1sMp4J7ck The problem Imagine this: You wake up one morning and the weather is real good. You want to go to the beach.Because you don't live too close to the beach, you take your car. To pay for the parkingat the beach, you use your phone. This means that you go to the beach carrying (at least) the following items: Car keysDrivers LicensePhoneTowel What do you do with these items when you ...
Read more

›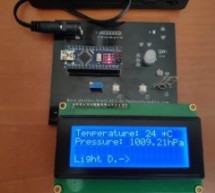 There are plenty of Arduino weather station tutorials available to follow but one published by Kutluhan Aktar not only displays whether information and activate RGB colour patterns but it also includes built-in BMP280 and photo-resistor custom designed by Aktar. If you have never built your own PCB the tutorial provides a great introduction into what you need to do as well as links to PCB manufact ...
Read more

›
Are you familiar with Arduino, but are looking for a little more connectivity in your projects? This Instructable goes over a new (and cheap) wireless module that has hit the embedded world hard - the ESP8266. This little module is a perfect way to hook your Arduino project into your WiFi. What you do with it is entirely up to your imagination. This project demonstrates how to tie into the WeatherUndergroun ...
Read more

›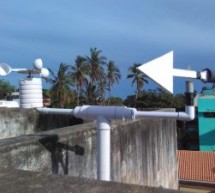 Hello Makers out there Again this is not a Step by step Instructable . Like always i forgot to take take snaps since the inception of this project.The idea of Building a community weather station using Open hardware Kicked a long back. We people from a local DIY community build this weather station. In our country we don't give importance to weather data apart from the days where we have heavy rain or cyclo ...
Read more

›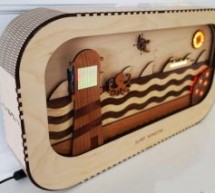 Unless you live in a special, unique place like Hawaii or Costa Rica it's unlikely you'll be able to surf every day. It's not easy to plan surf sessions or even surf trips to most locations because the weather conditions will need to be just right. Not only the wave height (swell) but also the wind speed and direction, tide, water and air temperature, and even amount and type of marine life present can all ...
Read more

›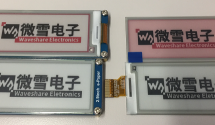 I have used E-Ink displays in projects three years ago, but from that time the technology has greatly evolved. That time displays were hard to get, expensive and difficult to use. Now things seem to change with e-ink displays available to the maker market :-). I'm able to get a 128×296 pixel e-paper display for $10! And for little more money I can have displays with black/white/red colors! Waveshare When I ...
Read more

›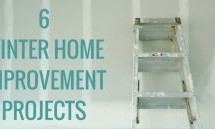 While there is nothing better than curling up by the fire during winter, the bitterly cold season can wreak havoc on your property. It is, therefore, crucial to prep your home in advance to ensure it can withstand the wear and tear of the arduous weather conditions. If you want to maintain a stunning, warm and structurally-sound property, here are six home improvement projects for winter. 1. Weather Strip Y ...
Read more

›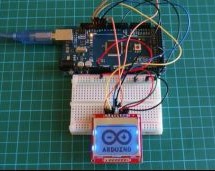 Introduction In the previous tutorial I showed how to build a weather station using DHT11 and BMP180 with an Arduino. However, the project has a downside which is the power consumption of the 16X2 LCD. If we were building a battery powered project with the desire to last for several weeks and probably several months, like a weather station for instance, then we'll have to replace the LCD keypad shield from ...
Read more

›