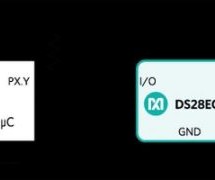 The American manufacturer of analog and mixed-signal integrated circuits, Maxim Integrated, has developed a new serial EEPROM memory that operates from single-contact 1-wire interface. The DS28EC20 is a 20480-bit, 1-Wire® EEPROM organized as 80 memory pages of 256 bits each. An additional page is set aside for control functions. Data is written to a 32-byte scratchpad, verified, and then copied to the EEPRO ...
Read more

›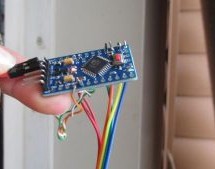 In this instructable I am going to show you how to build a weather station that logs the information that it collects on a sd card. Step 1: If You Prefer a Video Here It Is Step 2: Get All the Parts You need, 1 Arduino board, I used the pro mini 1 dht sensor I used the dht 22 1 10k resistor 1 SD card or micro SD card with matching board 3 feet on wire 3 wire cable (you will use this to connect your dht sens ...
Read more

›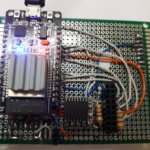 In any power utility corporation ash dyke management is a huge issue. For fugitive dust control huge sprinklers that spray water all along the dry portion of the dyke are used but maintenance of these sprinklers is a problem as we really don't have any idea when it's going to rain or when it will be windy. So the operators in such corporations were demanding for a weather forecasting terminal to overcome th ...
Read more

›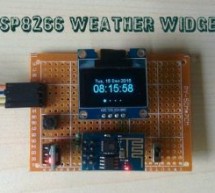 deba168's new instructable is a weather widget: "an application that can be downloaded on your PC, laptop or a mobile device and perform the job of providing easy access to weather information" It's an ESP8266 based weather display unit which retrieves localized weather information from http://www.wunderground.com by WLAN and displays it on a 128×64 OLED display. It displays the current time with date, some ...
Read more

›
4 Channel RF remote built using PT2262 and PT2272-M4 IC from Princeton technology. PT2262 used as Encoder (Transmitter) and PT2272-M4 Decoder (Receiver) ICs are heart of the project. The receiver provides 4 channel Momentary outputs. All outputs are TTL level can be interface with other circuits or relay board. Transmitter works with 5V to 12V DC. Receiver works with 5V DC. When any of SW1-SW4 (S1-S4) tact ...
Read more

›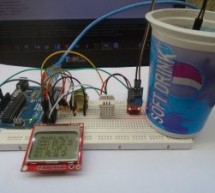 Learn to Build Arduino Weather Station using DHT11, Soil Sensor, and Nokia Display In this project tutorial, we are going to make an Arduino weather station using 2 sensors; FC-28 soil moisture sensor to measure the moisture and the DHT22 sensor to measure the temperature, humidity and the heat index. All the measured parameters (with the help of sensors) will be displayed using Nokia 5110 LCD. Before we pr ...
Read more

›
A weather station is a fun project that teaches you a ton about electronics with the added benefit being an actually useful little device. The project requires a bunch of cheap parts and sensors totaling less than $15, and the whole thing ends up fitting in your hand. The station creates a web site that monitors temperature, dew point, humidity, pressure, light index, and rain (Thingspeak channel). It's a p ...
Read more

›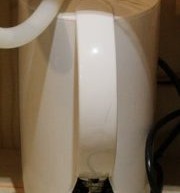 Oh the weather outside is frightful, but hot cocoa is so delightful, so let's order some hot cocoa on the go! An Arduino MKR1000 project. Things used in this project Hardware components Arduino MKR1000 × 1 Water Pump NOTE! THIS AND MANY OF THE OTHER PARTS ARE LINKED, BUT MUST CLICK SHOPPING CART TO FOLLOW LINK. × 1 Silicone Tubing × 1 Solenoid Valve × 2 Silicone RTV - Food Grade × 1 SparkFun Easy Driver × 1 ...
Read more

›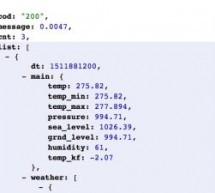 With this tutorial, you will learn how to get the weather data from a web service to your Arduino. Things used in this project Hardware components Arduino MKR1000 × 1 Story In this tutorial we would make use of the WiFiConnection of our mkr1000. We will get weather forecast of and activate the relay, connected to the water pump, only if there is no rain at the horizon. Connect to the openWeatherMap API we w ...
Read more

›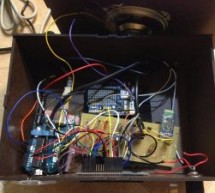 This project combines Atomic Time keeping with local weather station, and additional cool projects using Arduino and Raspberry Pi. Things used in this project Hardware components Arduino UNO & Genuino UNO × 1 Raspberry Pi 2 Model B × 1 Adafruit Ultimate GPS Breakout × 1 DHT22 Temperature Sensor × 1 Adafruit RGB Backlight LCD - 16x2 × 1 Adafruit Speaker - 3" Diameter - 8 Ohm 1 Watt × 1 Adafruit White LED ...
Read more

›
Recently I've found this piece of electronic on the dumpster, it was looking interesting - compact case with battery holder, LCD display, temperature and humidity sensor. It has also radio transmitter, but I'm not interested in it since I don't have the receiver station. I decided to bring it back to life. It seems that was previously immersed in water - whole PCB was covered in white stains, in addition ra ...
Read more

›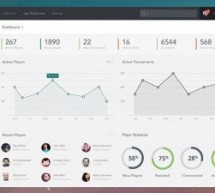 This project is about building a simple weather dashboard using MKR1000 and Losant platform. Things used in this project Hardware components Arduino MKR1000 × 1 DHT11 Temperature & Humidity Sensor (4 pins) × 1 Software apps and online services Arduino IDE Losant Platform Story Introduction This project shows you how to make use of MKR1000 and Losant platform to build a simple weather dashboard monitorin ...
Read more

›