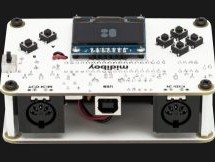 The ArduBoy is a tiny little gaming console that's also extremely simple. It's only a small, cheap, monochrome OLED display, a microcontroller with Arduino-derived firmware, and a few buttons. That's it, but with these simple ingredients the community around the ArduBoy has created a viable gaming platform. It has cartridges now, and one version has a crank. Now, the MIDIboy is bringing something like the A ...
Read more

›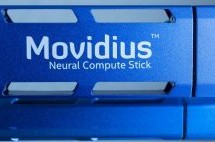 Last week, Intel launched the Movidius Neural Compute Stick, which is a deep learning processor on a USB stick. This USB stick was not an Intel invention. In fact, Intel had acquired Movidius company that had produced last year the world's first deep learning processor on a USB stick based around their Myriad 2 Vision Processor. Neural Compute Stick is based around the Movidius MA2150, the entry level chip ...
Read more

›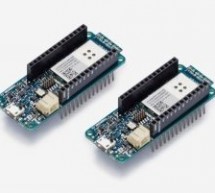 Arduino MKR1000 meets Python With the release r2.0.7, Zerynth adds another board to its supported device list: Arduino MKR1000, a device specifically designed for IoT projects. The MKR1000 is described as a powerful board that combines the functionality of an Arduino Zero (already supported by Zerynth) and the connectivity of a Wi-Fi Shield, with a Cryptochip for secure communication. The design also includ ...
Read more

›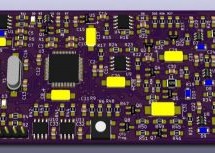 After using the Microchip tools to program and debug the projects I work on, I wondered about creating my own programming/debugging module that I could put on my own boards – just like Microchip does with their starter kits and such. As I became more interested in that idea, I began to search the web to see if anyone else had already done something similar. Initially, I found lots of posts regarding the 2nd ...
Read more

›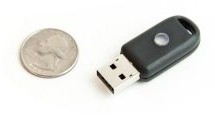 Signet is a compact, open hardware, and free and open source software USB device that safely stores your passwords, bookmarks, contacts, and other personal data in encrypted memory. It's compatible with MacOS, Linux, Windows, and Android so you can use it on any device with a USB port. The device is smaller than the average house key, making it easy to take with you wherever you go. This makes Signet a prac ...
Read more

›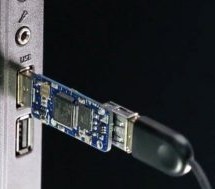 Open source hardware password manager Pastilda is an open-source hardware password manager, designed to manage your credentials in a handy and secure way. Pastilda works as a middleman between your computer and keyboard. It provides easy and safe auto-login to your OS, bank accounts, mailboxes, corporate network or social media. Pastilda stores encrypted passwords in its memory. You can request a particular ...
Read more

›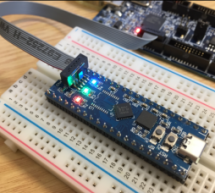 During Embedded World 2017 in Nürnberg I was lucky to get a handful LPC800-DIP boards. To get all students who were lucky to get one, here is a tutorial to make that very exciting 'blinky' application on that board: MCUXpresso IDE Series This article is part of a series to get up to speed using the new NXP MCUXpresso IDE. Published so far are: MCUXpresso IDE: Unified Eclipse IDE for NXPs ARM Cortex-M Microc ...
Read more

›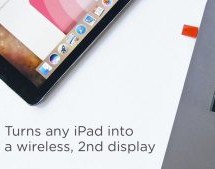 It is possible now to turn your iPad into a second display using Luna Display! Luna Display is a hardware solution that extends your Mac desktop to your iPad, creating a wireless second monitor maintaining high resolution. In fact, Luna is one of Astro HQ products, a startup working on delivering tools for designers and animation creators. It is originally  founded by two ex-Apple engineers, a reason to und ...
Read more

›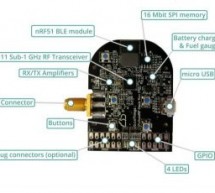 PandwaRF, is a portable low-power RF device that captures, analyses and re-transmits RF signals via an Android device or a Linux PC. It uses Bluetooth (BLE) or USB connection to transmit data in a simple and fast way, comes in the form of a controllable housing from a smartphone or a computer. This pocket-size device operates at sub-1 GHz range, and it replaced the 'standard SDR Grind' of capturing, demodul ...
Read more

›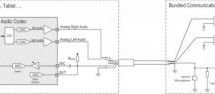 The 3.5mm phone jack is a well-established standard in the audio industry and continues to get strong support from users in the market. Originally invented in the 19th century for telephone switch boards, it made its way into mobile phones, tablets, and personal computers to connect audio and communication headsets for phone calls or simply for listening to music. While the phone jack has a rather long evol ...
Read more

›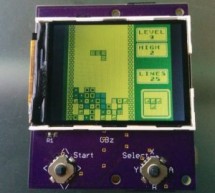 So the pi zero is cool, retro gaming is cool, im really not cool, but i thought 'what the hell!!' Im not overly fond of 'rats nest' wires, and i have a bit of an obsession with making things as small as possible, so this is what i came up with. tis just an ili9341 screen, a pi zero, 2 navi switches (5 way), and a battery (with charge/protect circuit) using the notro's fbtft driver, tasanakorn's fbcp code to ...
Read more

›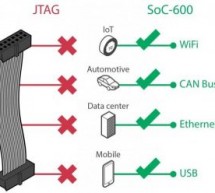 Debugging is an important part of the design process that is necessary to identify and fix errors. Over the decades, debug tools had evolved providing easier and simpler solutions. Today, ARM introduces CoreSight SoC-600 as the next-generation debug and trace tool that speeds up finding the root of the problem, with less iterations and lower risks. Addressing the requirements of the increasingly connected w ...
Read more

›