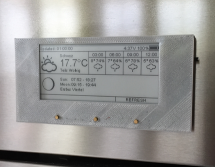 I'm a fan of all kind of weather stations. When Daniel Eichhorn twittered about his new version using an E-Paper display module, I immediately preordered one. I decided to build a station with a custom enclosure, so here is my version of a 3D printed version, featuring magnets so it can be attached to the fridge: Using e-paper for a weather station is an ideal solution, as the data does not need to be updat ...
Read more

›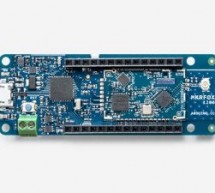 Arduino MKRFOX1200 has been designed to offer a practical and cost effective solution for makers seeking to add SigFox connectivity to their projects with minimal previous experience in networking. It is based on the Microchip SAMD21 and a ATA8520 SigFox module. Long Battery Life Can run for over six months on 2 AA 1.5V batteries with typical usage. . The design includes the ability to power the board using ...
Read more

›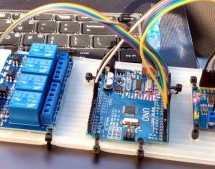 It used to be that there wasn't a problem on the average car that couldn't be solved with a nice set of wrenches, a case of beer, and a long weekend. But the modern automobile has more in common with a spaceship than those vintage rides of yesteryear. Bristling with sensors and electronics, we're at the point that some high-end cars need to go back to the dealer for even minor repairs. It's a dark time for ...
Read more

›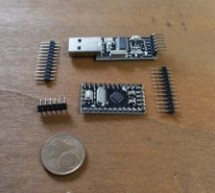 This is a simple guide that will teach you how to get started with this cheap Arduino mini clone, covering all the steps one should do to make it work. Basically they are 4... Soldering PIN headers* Wiring it up Installing properly drivers** Testing ..and this is the minimum required that you need to follow this guide: BTE13-010 (328p 5V 16Mhz - Arduino mini clone) CH340G (Serial_to_USB converter) Connector ...
Read more

›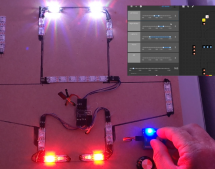 Like pretty much all of us, [Andy Schwarz] loves RGB LEDs. Specifically he likes to put them on RC vehicles, such as navigation lights on airplanes or flashers and headlights on cars. He found himself often rewriting very similar Arduino code for each one of these installations, and eventually decided he could save himself (and all the other hackers in the world) some time by creating a customizable Arduino ...
Read more

›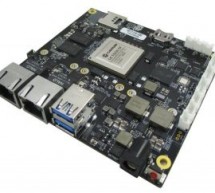 Gateworks Corporation announces the Newport Family of single board computers featuring eight standard models. These models range in size and features to provide a comprehensive and flexible solution to customers requiring a high performance, feature-rich embedded networking board. The Newport Family is based upon the Cavium Octeon TX 64-bit ARMv8 SoC, which has been designed specifically for high performanc ...
Read more

›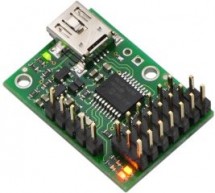 The Micro Maestro is the first of Pololu's second-generation USB servo controllers. The board supports three control methods — USB for direct connection to a PC, TTL serial for use with embedded systems, and internal scripting for self-contained, host controller-free applications — and channels that can be configured as servo outputs for use with radio control (RC) servos or electronic speed controls (ESCs) ...
Read more

›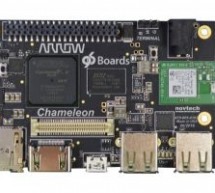 Arrow Electronics, a global provider of products, services, and solutions to industrial and commercial users of electronic components and enterprise computing solutions, is now joining the Embedded World 2017 exhibition and conference. Embedded world is the trade fair for the security for electronic systems and distributed intelligence, started on 14 March 2017 until 16 March in Nuremberg, Germany. At Embed ...
Read more

›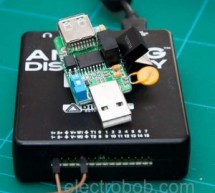 Intro Back when I was deverloping the PSU burner, I wanted to have the Analog Discovery isolated from the common ground, to avoid noise and other issues. Since I did not have a way to do this, I ended up using a laptop on battery for measurements. But for long term, I needed to have this isolation. Unfortunately, things that can isolate USB at 480Mbps or faster are too expensive to justify. The solution The ...
Read more

›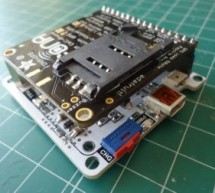 First of all, Happy New Year 2017! I hope all of yours starts the new year with good intentions. The mine one is write frequently here. Family and work don't let me much free time but I'll try it! For several months I'm working with FONA808 modules from Adafruit to make a portable, web-based locating system. This modules are based on the SIM808 module from SIMCOM manufacturer, and integrates both GSM and GP ...
Read more

›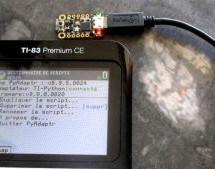 Graphing calculators are an interesting niche market these days. They're relatively underpowered, and usually come with cheap, low resolution screens to boot. They remain viable almost solely due to their use in education and the fact that their limited connectivity makes them suitable for use in exams. The market is starting to hot up, though – and TI have recently been doing some interesting work with Pyt ...
Read more

›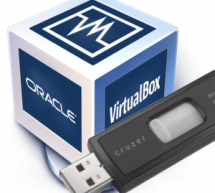 Accessing local USB ports and devices in VirtualBox VirtualBox 6.0 allows you to take advantage of USB passthrough support to access locally attached peripheral devices. Here is a step-by-step guide that illustrates using USB in VirtualBox. Optionally install the free VirtualBox Extension Pack. This extension offers the faster speed afforded by USB 3.0 support. After installation, start your virtual machine ...
Read more

›