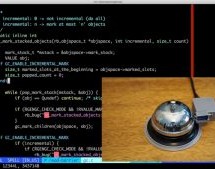 Old TeleTypes and even typewriters had bells. Real bells. So that ASCII BEL character is supposed to make an honest to goodness ringing sound. While some modern terminals make a beep from the computer speakers, it isn't the same. [Tenderlove] must agree, because the turned a Microchip USB to I2C bridge chip into a HID-controlled bell. The only problem we see is that you have to have a patch to your terminal ...
Read more

›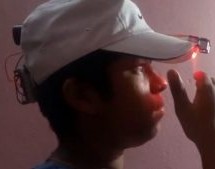 Some of us are oblivious to how often we touch our faces. The current finding is we reach for our eyes, nose, or mouth every three to four minutes. Twenty times per hour is an awful lot of poking, picking, itching, and prodding when we're supposed to keep our hands away from glands that can transmit and receive disease. To curb this habit and enter the 2020 Hackaday Prize, [Lloyd lobo] built a proof-of-conc ...
Read more

›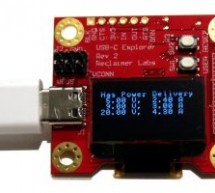 I've been quiet for a while, mostly because I've been working on a new USB-C board. Actually, the board didn't take the most time; that would be the firmware development. (Never underestimate firmware). The result is a cool piece of gear, a powerful development platform, and a stronger firmware library. The USB-C Explorer is a development board with everything needed to start working with USB Type-C. It con ...
Read more

›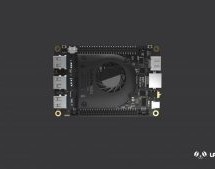 After several months of delay, DFRobot is shipping its Kaby Lake based LattePanda Alpha SBC model, with 8GB RAM and 64GB eMMC with OS support for Windows 10 or Ubuntu 16.04 LTS. Public sales have moved from pre-order to in-stock fulfilment for at least one model. Just like the earlier Intel Cherry Trail based LattePanda, the LattePanda Alpha is significant for being a community-backed hacker board loaded wi ...
Read more

›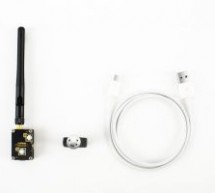 USBNinja is an information security and penetration testing tool that looks and functions just like a regular USB cable (both power and data) until a wireless remote control triggers it to deliver your choice of attack payload to the host machine. In essence, USBNinja is the next step in the evolution of BadUSB, embedding the attack in the USB cable itself. The Attack When plugged into a host computer, USBN ...
Read more

›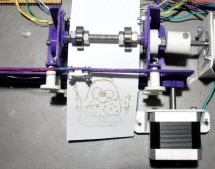 Over the years there have been a variety of methods for a computer to commit its thoughts to paper. Be it a daisy wheel, a dot matrix, a laser, or an inkjet, we've all cursed at a recalcitrant printer. There's another type of printer that maybe we don't think of quite as often but is workhorse in a million cash registers and parking ticket machines: the thermal printer. These mechanisms can be readily found ...
Read more

›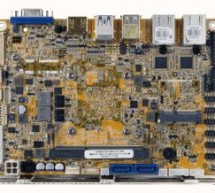 IEI is rejuvenating the G-Series with a 165 x 115mm EPIC form factor SBC named the Nano-GLX, which runs on the dual-core G-Series LX and has TDP ratings as low as 4.5W. This is the latest, and the most power efficient of the G-Series family. This is the pioneer G-Series based EPIC board. OS support is not listed, but possibly Linux and Windows can both run fine on it. The board is aimed at power efficient e ...
Read more

›

Electronics designers can boost their productivity with free symbols & footprints for Samtec products Samtec is releasing new digital models for over 100,000 of its products on SnapEDA, the industry-leading circuit board design library. Traditionally, designers have spent days creating digital models – such as symbols and footprints – for each component in their designs. Connectors are especially time-c ...
Read more

›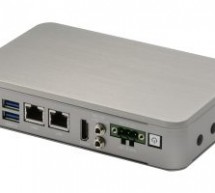 AAEON, a leading developer of IoT solutions, releases the BOXER-6405, an ultra-compact edge AI system for smart factory applications. Fitted with four USB3.0 ports and three COM ports, this versatile device can easily be connected to a range of factory equipment. Measuring just 166mm x 106.6mm x 37mm, the BOXER-6405 can be deployed in the tightest of spaces. Despite its modest dimensions, it ...
Read more

›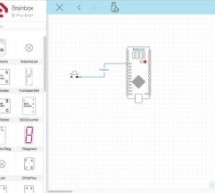 WebUSB connects remote devices directly to the browser via the web A awesome feature in Chrome is support for the WebUSB API, which allows web apps to communicate with USB devices, once user consent is given. This opens up a ton of cool possibilities for the future of web application and hardware interoperability, but may also worry both users and developers when it comes to privacy and security concerns. C ...
Read more

›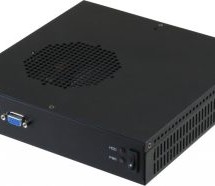 AAEON, a major developer of innovative industrial systems, releases the ACS-1U01 Series, a range of turnkey solutions that capitalize on the strength of three of its bestselling SBCs. By enclosing the boards inside a tough 1U chassis, AAEON is giving customers a ready-to-go system for use in a variety of applications including industrial automation, POS, medical equipment, digital signage, and transportatio ...
Read more

›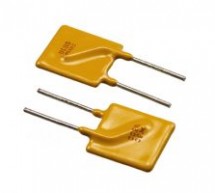 Surface-mount fuses do a good job at protecting components from burning up – sadly, exchanging them is not a simple task manageable by end users. LittelFuse's RUEF series provide an attractive alternative, which is not widely known. Parts like the RUEF300 are based on the concept of the PTC. Designers switch them in series with the load, meaning that the parts normally have a pretty low resistance (less tha ...
Read more

›