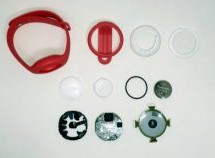 For this first edition of the hardware teardown, we're dissecting technology and lifestyle brand Withings' cheapest activity and sleep tracker: the Withings GO.   Since they launched their first connected weighing scale back in 2010 (the WiFi Body Scale), I've been a big fan of Withings. They make beautiful products that integrate seamlessly with their online platform and that seem to have a very decent li ...
Read more

›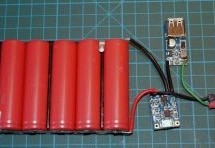 A situation many can relate to: an empty smartphone battery and no outlet around! That's exactly why I recycled an old laptop battery into an USB power bank. Follow the link for the full article with close ups of the electronics and insights into the building process. This article will show you the basic powerbank circuit consisting of Lithium cell charging circuit, boost converter and toggle switch as well ...
Read more

›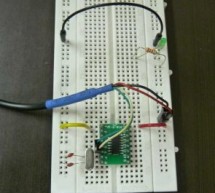 Now that the PC's com port or Serial port is almost obsolete there is quite a lot of requirement for USB to TTL or USB to RS232 converter. USB to TTL converters are required for interfacing microcontrollers to PC it is also required for loading code in Arduino Mini, setting/modifying ESP8266 firmware. Over here we are going to make a do it yourself (DIY) USB to TTL Module on a breadboard. Lots of USB to TTL ...
Read more

›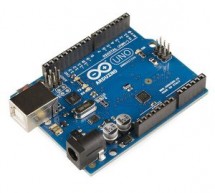 This instructable shows how to control some servomotors remotely in a wi-fi network, using an ordinary internet browser (Firefox, for instance). This might be used in several applications: toys, robots, drones, camera pan/tilt, etc. The motors were attached to an Arduino Uno, which connects the wi-fi network through a ESP-8266 module. The control interface was designed with HTML and jQuery. Miguel's tutoria ...
Read more

›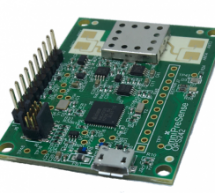 Description OPS242-A Short Range Radar Sensor The OPS242-A is complete short-range radar sensor providing motion detection, speed, and direction reporting.  All radar signal processing is done on board and a simple API reports the processed data.  Flexible control over the reporting format, sample rate, and module power levels is provided.  The sensor has full FCC/IC modular approval, lower cost and speedin ...
Read more

›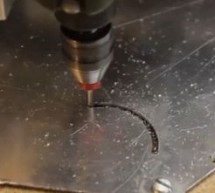 Arduino uno USB module is controlled via the circuit built on a CNC, which supports the SVG image format in post format, used CNC motor driver L298N motor driver Arduino Uno for the project... Electronics Projects,USB CNC Project Arduino Uno "arduino projects, microcontroller projects, " Arduino uno USB module is controlled via the circuit built on a CNC, which supports the SVG image format in post format, ...
Read more

›
Step 1: Introduction Description: Bipolar Stepper Motor is DC motor that move in discrete steps. It has multiple coils that are organized in groups called "phases". By energizing each phase in sequence, the motor will rotate, a step at a time. In order to be able to move the motor, you will need a motor driver. Thus, stepper motor driver A4988 is designed to play this role. A4988 stepper motor driver comes ...
Read more

›
SmartWatering Particle Core based project in charge of taking care of my green plants This readme is subject to evolve. Basically, I am using 5 parts and a few meters of water hose [A I2C soil moisture sensor] (https://www.tindie.com/products/miceuz/i2c-soil-moisture-sensor/) A Particle Core [A water flow meter] (http://www.dx.com/p/hs01-high-precision-flow-meter-white-black-226937#.Vo2cj1JN8Vc) [An USB sub ...
Read more

›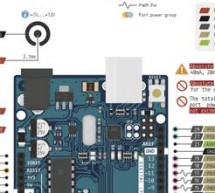 Projects or schematics, drawings that will work when preparing pcb Atmel AVR Microprocessors Information Tags for "Share" drawings directly on Atmel microcontrollers. Colored linking expansions are more comprehensible for those dealing with Atmel Series... Electronics Projects, Atmel Arduino Colored Connection Chart "arduino projects, " Projects or schematics, drawings that will work when preparing pcb Atme ...
Read more

›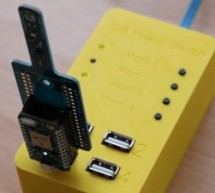 Many devices are powered by USB power now, but few home automation systems provide USB power switching. "Alexa, turn off the ThingyStick!". Story Alexa, Turn on the ThingyStick... Background More and more devices are powered by USB, many of these tend to be "dumb" devices without internet connectivity or home automation options (e.g. LED lights), how can we automate or control them remotely? Perhaps a USB s ...
Read more

›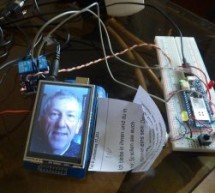 Recycle your old cellphone to build one and connect it by a browser to your new phone, PC or tablet! Story About this Project Introduction At first, I wanted to use my actual Windows 10 Phone and Windows Virtual Shields to setup the video and audio connection to my Windows 10 PC. But this was to hard to realize for a beginner like me as I would have needed to write at least some apps for Windows 10 mobile a ...
Read more

›
Testing of sensors with RS485 using PC without proper interface is not possible. Since RS232 interfaces are very rare, the interface should be hooked to USB. The interface between USB and RS485 can be soldered with one of the many FTDI interfaces with added RS485 driver, or bought as assembled module. There is always the third option. I made it from scratch. I took smallest STM32F0 with USB and UART interfa ...
Read more

›