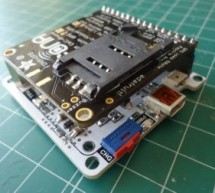 First of all, Happy New Year 2017! I hope all of yours starts the new year with good intentions. The mine one is write frequently here. Family and work don't let me much free time but I'll try it! For several months I'm working with FONA808 modules from Adafruit to make a portable, web-based locating system. This modules are based on the SIM808 module from SIMCOM manufacturer, and integrates both GSM and GP ...
Read more

›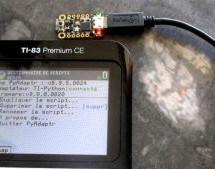 Graphing calculators are an interesting niche market these days. They're relatively underpowered, and usually come with cheap, low resolution screens to boot. They remain viable almost solely due to their use in education and the fact that their limited connectivity makes them suitable for use in exams. The market is starting to hot up, though – and TI have recently been doing some interesting work with Pyt ...
Read more

›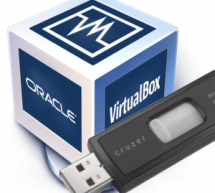 Accessing local USB ports and devices in VirtualBox VirtualBox 6.0 allows you to take advantage of USB passthrough support to access locally attached peripheral devices. Here is a step-by-step guide that illustrates using USB in VirtualBox. Optionally install the free VirtualBox Extension Pack. This extension offers the faster speed afforded by USB 3.0 support. After installation, start your virtual machine ...
Read more

›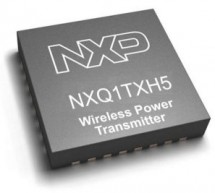 Adding wireless charging to furniture and other consumer goods is a nice way to add some oomph to an otherwise boring product. NXP's NXQ1TXH5 provides an interesting, albeit difficult-to-prototype way around the problem. Creating a Qi-compatible is as easy as assembling the example circuit shown in figure one. From a technical point of view, the diagram is full of decoupling capacitors but does not require ...
Read more

›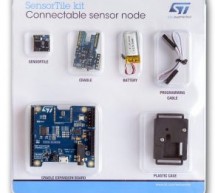 Valencell, a biometric wearable sensor technology company, in partnership with STMicroelectronics, an electronics and semiconductor manufacturer, announced a new highly accurate and scalable development kit for biometric wearables. The kit combines ST's compact SensorTile turnkey multi-sensor module with Valencell's Benchmark biometric sensor system. The SensorTile is a tiny IoT module (13.5mm x 13.5mm) tha ...
Read more

›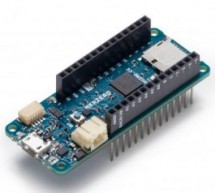 Arduino had announced a new member of its family: MKRZero! This new board comes with the size of 61x25mm MKR1000 board and the power of ARM-core Arduino Zero. The ARM-core board consists of an on-board SD connector with dedicated SPI interfaces (SPI1) that make it easy to browse your files with no extra hardware. You can power your MKRZero using a micro-USB cable or a LiPo battery, but you should pay attent ...
Read more

›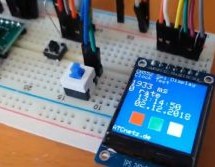 There are rumors of a cheap chip that does USB natively, has an Open Source toolchain, and costs a quarter. These aren't rumors: you can buy the CH552 microcontroller right now. Surprisingly, there aren't many people picking up this cheap chip for their next project. If there's no original projects using this chip, no one is going to use this chip. Catch 22, and all that. Like a generous god, [Aaron Christo ...
Read more

›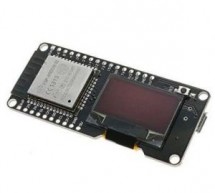 For the long series of articles documenting My Journey into the Cloud I used two small evaluation boards, equipped with an ESP32 32-bit controller, an antenna and a micro USB socket (the latter also serves for power supply input and provides a path for uploading programs). For newcomers, the controller can be programmed using the intuitive Arduino IDE, because the board manufacturer Espressif has provided a ...
Read more

›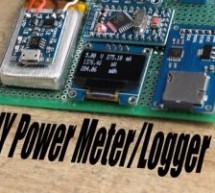 In this project I will show you how I combined an Arduino, an INA219 power monitor IC, an OLED LCD and a Micro SD Card PCB in order to create a power meter/logger that has more functions than the popular USB Power Meter. Let's get started! Step 1: Watch the Video! The video gives you a good overview on how to create your own power meter. In the next steps though I will present you some additional informatio ...
Read more

›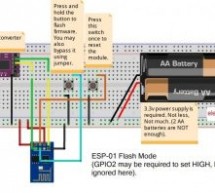 The ESP8266 WiFi Module is a self-contained SOC that can give any microcontroller access to your WiFi network. It's an extremely cost-effective board with a huge and ever-growing community. Each ESP8266 module comes pre-programmed with an AT command set firmware. This module has a powerful on-board processing and storage capability that allows it to act as a standalone microcontroller. Following 2 easy step ...
Read more

›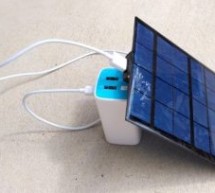 I built a very simple DIY solar-powered USB charger for my TP-link 10400mAh USB Power Bank. All I needed was a 6V/3.5W solar panel and the TD1410-based 5V buck converter module. I bought both of them on Aliexpress for less than $8. It was one of the easiest projects I built. All I needed to do was to connect the input of the 5V step-down buck converter to the output of the solar panel using two wires. From ...
Read more

›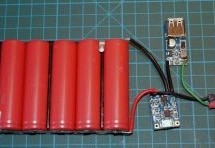 A situation many can relate to: an empty smartphone battery and no outlet around! That's exactly why I recycled an old laptop battery into an USB power bank. Follow the link for the full article with close ups of the electronics and insights into the building process. This article will show you the basic powerbank circuit consisting of Lithium cell charging circuit, boost converter and toggle switch as well ...
Read more

›