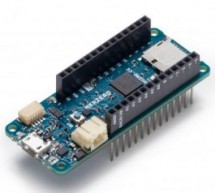 Arduino had announced a new member of its family: MKRZero! This new board comes with the size of 61x25mm MKR1000 board and the power of ARM-core Arduino Zero. The ARM-core board consists of an on-board SD connector with dedicated SPI interfaces (SPI1) that make it easy to browse your files with no extra hardware. You can power your MKRZero using a micro-USB cable or a LiPo battery, but you should pay attent ...
Read more

›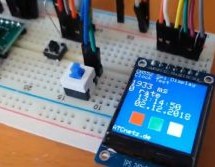 There are rumors of a cheap chip that does USB natively, has an Open Source toolchain, and costs a quarter. These aren't rumors: you can buy the CH552 microcontroller right now. Surprisingly, there aren't many people picking up this cheap chip for their next project. If there's no original projects using this chip, no one is going to use this chip. Catch 22, and all that. Like a generous god, [Aaron Christo ...
Read more

›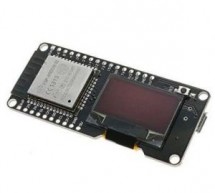 For the long series of articles documenting My Journey into the Cloud I used two small evaluation boards, equipped with an ESP32 32-bit controller, an antenna and a micro USB socket (the latter also serves for power supply input and provides a path for uploading programs). For newcomers, the controller can be programmed using the intuitive Arduino IDE, because the board manufacturer Espressif has provided a ...
Read more

›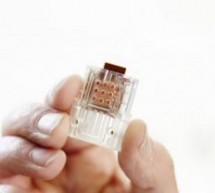 In partnership with DNA Electronics,  Imperial College London researchers had developed a revolutionary USB stick that can detect HIV in the bloodstream. In order to detect the virus, it's enough to use a drop of blood. Then the USB stick generates an electrical signal that can be read by a computer, laptop or handheld device. We have taken the job done by equipment the size of a large photocopier, and shru ...
Read more

›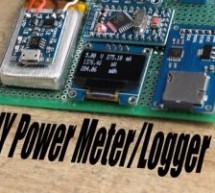 In this project I will show you how I combined an Arduino, an INA219 power monitor IC, an OLED LCD and a Micro SD Card PCB in order to create a power meter/logger that has more functions than the popular USB Power Meter. Let's get started! Step 1: Watch the Video! The video gives you a good overview on how to create your own power meter. In the next steps though I will present you some additional informatio ...
Read more

›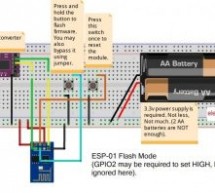 The ESP8266 WiFi Module is a self-contained SOC that can give any microcontroller access to your WiFi network. It's an extremely cost-effective board with a huge and ever-growing community. Each ESP8266 module comes pre-programmed with an AT command set firmware. This module has a powerful on-board processing and storage capability that allows it to act as a standalone microcontroller. Following 2 easy step ...
Read more

›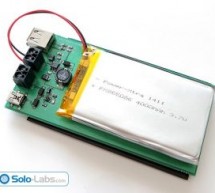 Solar energy is renewable, free, widely available and clean form of energy. It is considered as a serious source of energy for many years because of the vast amounts of energy that is made freely available, if harnessed by modern technology. Many people are familiar with so-called photovoltaic cells, or solar panels, found on things like spacecraft, rooftops, and handheld calculators. The cells are made of ...
Read more

›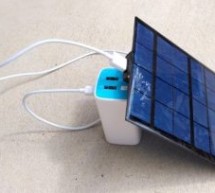 I built a very simple DIY solar-powered USB charger for my TP-link 10400mAh USB Power Bank. All I needed was a 6V/3.5W solar panel and the TD1410-based 5V buck converter module. I bought both of them on Aliexpress for less than $8. It was one of the easiest projects I built. All I needed to do was to connect the input of the 5V step-down buck converter to the output of the solar panel using two wires. From ...
Read more

›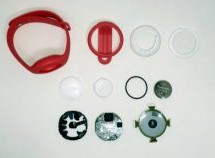 For this first edition of the hardware teardown, we're dissecting technology and lifestyle brand Withings' cheapest activity and sleep tracker: the Withings GO.   Since they launched their first connected weighing scale back in 2010 (the WiFi Body Scale), I've been a big fan of Withings. They make beautiful products that integrate seamlessly with their online platform and that seem to have a very decent li ...
Read more

›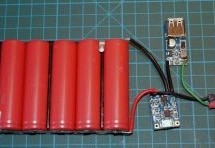 A situation many can relate to: an empty smartphone battery and no outlet around! That's exactly why I recycled an old laptop battery into an USB power bank. Follow the link for the full article with close ups of the electronics and insights into the building process. This article will show you the basic powerbank circuit consisting of Lithium cell charging circuit, boost converter and toggle switch as well ...
Read more

›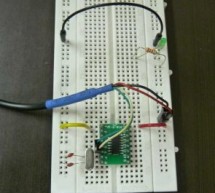 Now that the PC's com port or Serial port is almost obsolete there is quite a lot of requirement for USB to TTL or USB to RS232 converter. USB to TTL converters are required for interfacing microcontrollers to PC it is also required for loading code in Arduino Mini, setting/modifying ESP8266 firmware. Over here we are going to make a do it yourself (DIY) USB to TTL Module on a breadboard. Lots of USB to TTL ...
Read more

›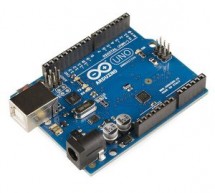 This instructable shows how to control some servomotors remotely in a wi-fi network, using an ordinary internet browser (Firefox, for instance). This might be used in several applications: toys, robots, drones, camera pan/tilt, etc. The motors were attached to an Arduino Uno, which connects the wi-fi network through a ESP-8266 module. The control interface was designed with HTML and jQuery. Miguel's tutoria ...
Read more

›