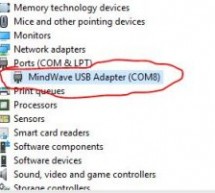 https://youtu.be/kbzIDT0Aby8 Have you ever wanted to turn the lights ON or OFF just by thinking about it? Or do you want to know how stressed you are by looking at the color of a RGB led? While now you can by following this Instructables! To get a feeling for what we are going to make today I recommend you first watch the youtube video above for a short Demonstration! This Instructables actually exists ...
Read more

›
It seems like every year, it gets a bit easier to build your own CNC. From the Enhanced Machine Controller (EMC) project of the early 1990s to Arduinos running Grbl in the late 2000s, the open source community has moved ahead in leaps and bounds. Grbl is at its core firmware that interprets G-code and commands stepper motors, usually to move a tool head in such a way as to make something. Tons of systems ha ...
Read more

›
Hello friends I have made a Automatic wire cutting machine using Arduino nano controller board. Basically there are 3 process level of this machine like 1) first process is Input Input like wire length and wire quantity provided by pressing push button also the real time data can read on 16 X 2 LCD https://youtu.be/d7VzVV2itAo 2) Processing all the inputs were processed by arduino nano and give command to s ...
Read more

›
I was having a discussion with my other half about football and money and the subject came round to betting. Whenever he goes to the match his mates all chip in a few quid and they put a bet on. The bet is usually the final score AND either the first or last goal scorer. Needless to say they never win any money. We decided to make that money work for us instead – so we will enjoy the excitement of a bet whi ...
Read more

›
[Christofer Hiitti] found himself with the latest Microsoft Flight Simulator on his PC, but the joystick he ordered was still a few weeks out. So he grabbed an Arduino, potentiometers and a button and hacked together what a joke-yoke. The genius part of this hack is the way [Christopher] used his desk drawer for pitch control. One side of a plastic hinge is attached to a potentiometer inside a drawer, while ...
Read more

›
As summer is coming, I bought a USB fan from HuaQiangBei, Shenzhen. However, when I focus myself on work(or game), I could hardly notice its existence. If I can teach it how to think and execute its duty without my order, that will be more practical and fun! So roll your sleeves and follow me to refit a temp-controlled fan! Step 1: The structure of USB fan is pretty simple. When you break it down(or even yo ...
Read more

›
The new power supply series consists of the R&S NGE102B with two channels and the R&S NGE103B with three channels. They are suitable for various applications in education and production as well as in R&D labs. With these new features, Rohde & Schwarz is addressing the educational sector in particular. The power supplies' new colour-coding of the channels simplifies operation. Thanks to regul ...
Read more

›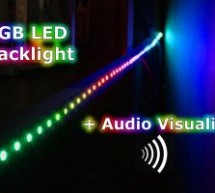 Welcome to my Instructables on how to build a RGB LED backlight for e.g. the back of your TV or desk. The Schematic itself is very simple since the WS2812 LED Strips are very easy to interface with e.g an Arduino Nano. Note: that you do not have to use the additional MSGEQ7 Audio Analyzer circuit if you only want the LED Backlight without audio visualization. I provided a detailed list o ...
Read more

›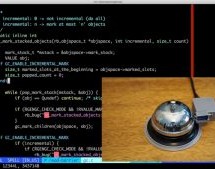 Old TeleTypes and even typewriters had bells. Real bells. So that ASCII BEL character is supposed to make an honest to goodness ringing sound. While some modern terminals make a beep from the computer speakers, it isn't the same. [Tenderlove] must agree, because the turned a Microchip USB to I2C bridge chip into a HID-controlled bell. The only problem we see is that you have to have a patch to your terminal ...
Read more

›
After being accidentally locked out of my house on more than one occasion, I decided that there had to be better way to entering my home that did not involve breaking and entering (and without hiding a key outside somewhere). On taking a look at my garage door set-up I noticed that the motor to open the garage door could be activated by simply short-circuiting two contacts. On seeing this I realised that a ...
Read more

›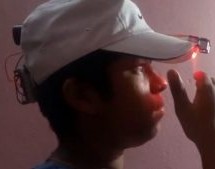 Some of us are oblivious to how often we touch our faces. The current finding is we reach for our eyes, nose, or mouth every three to four minutes. Twenty times per hour is an awful lot of poking, picking, itching, and prodding when we're supposed to keep our hands away from glands that can transmit and receive disease. To curb this habit and enter the 2020 Hackaday Prize, [Lloyd lobo] built a proof-of-conc ...
Read more

›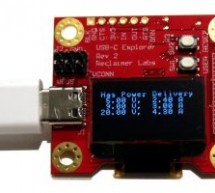 I've been quiet for a while, mostly because I've been working on a new USB-C board. Actually, the board didn't take the most time; that would be the firmware development. (Never underestimate firmware). The result is a cool piece of gear, a powerful development platform, and a stronger firmware library. The USB-C Explorer is a development board with everything needed to start working with USB Type-C. It con ...
Read more

›