SmartWatering Particle Core based project in charge of taking care of my green plants This readme is subject to evolve. Basically, I am using 5 parts and a few meters of water hose [A I2C soil moisture sensor] (https://www.tindie.com/products/miceuz/i2c-soil-moisture-sensor/) A Particle Core [A water flow meter] (http://www.dx.com/p/hs01-high-precision-flow-meter-white-black-226937#.Vo2cj1JN8Vc) [An USB sub ...
Read more

›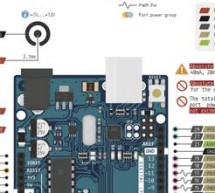 Projects or schematics, drawings that will work when preparing pcb Atmel AVR Microprocessors Information Tags for "Share" drawings directly on Atmel microcontrollers. Colored linking expansions are more comprehensible for those dealing with Atmel Series... Electronics Projects, Atmel Arduino Colored Connection Chart "arduino projects, " Projects or schematics, drawings that will work when preparing pcb Atme ...
Read more

›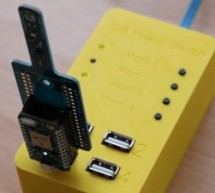 Many devices are powered by USB power now, but few home automation systems provide USB power switching. "Alexa, turn off the ThingyStick!". Story Alexa, Turn on the ThingyStick... Background More and more devices are powered by USB, many of these tend to be "dumb" devices without internet connectivity or home automation options (e.g. LED lights), how can we automate or control them remotely? Perhaps a USB s ...
Read more

›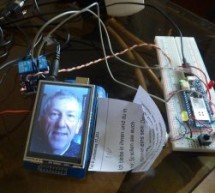 Recycle your old cellphone to build one and connect it by a browser to your new phone, PC or tablet! Story About this Project Introduction At first, I wanted to use my actual Windows 10 Phone and Windows Virtual Shields to setup the video and audio connection to my Windows 10 PC. But this was to hard to realize for a beginner like me as I would have needed to write at least some apps for Windows 10 mobile a ...
Read more

›
Testing of sensors with RS485 using PC without proper interface is not possible. Since RS232 interfaces are very rare, the interface should be hooked to USB. The interface between USB and RS485 can be soldered with one of the many FTDI interfaces with added RS485 driver, or bought as assembled module. There is always the third option. I made it from scratch. I took smallest STM32F0 with USB and UART interfa ...
Read more

›
I wanted to try my hand at a true "DIY" project, designing and building my own micro quadcotper frame and writing my own firmware in C++.  In this post I will describe the frame and build; in my next post I will talk about the firmware. Excluding stuff I had lying around the shop, (heat-shrink tubing, EC-3 connectors, velcro, cable ties, etc.) the cost came to just under $170: 3D-printed frame "free"! Fligh ...
Read more

›
The current memory landscape spans from venerable DRAM to hard disk drives to ubiquitous flash. But in the last several years PCM has attracted the industry's attention as a potential universal memory technology based on its combination of read/write speed, endurance, non-volatility and density. For example, PCM doesn't lose data when powered off, unlike DRAM, and the technology can endure at least 10 milli ...
Read more

›
In this instructable, I will take you along on my journey of building this WiFi Outlet. Step 1: Parts The final box will contain: ESP8266 (any version will do) 5V Relay Module AMS1117 Low Drop Out Regulator 1K Resistor Duplex Outlet Wall Box Wall Plate Cellphone Charger (5V output) Power Cord Only needed while programming the ESP8266: FTDI Usb to Serial Converter (3.3V version) Some jumper wires Step 2: WAR ...
Read more

›
The new Type-C USB connector is the latest addition to the USB connector standards. It offers reversible plugs, direction independent cables, USB3.1 speeds, and 3A charging in a connector only a little bigger than the USB 2.0 MicroB connector. In order to add these capabilities the plugs and connectors have additional configuration pins to allow devices to negotiate their state. Supporting the configuration ...
Read more

›
I wanted a simple way of quickly logging on to my computer without having to typing my password in and did not want to have no security either. There are various products on the market that would solve this problem from fingerprint readers to proximity dongles but i decided to see what i could knock up with parts i mainly already had. Looking in my micro stuff i had a RC522 RFID tag reader 3.3v : Also an 3. ...
Read more

›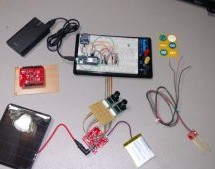 A device which collects data (environmental, soil and photosynthesis values) of plant(s) and then stores/analyze using a MKR1000 and Azure. Story OVERVIEW The idea for PlantAnalyzer was formulated as a solution to my wife's plants, all of which were in the process of dying. Being a maker minded human, I thought it would be nice to know when the plant's health started to decay, and figured collecting a copio ...
Read more

›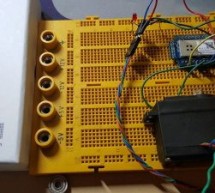 Position control using wifi from a smartphone sounds too good to be true? Do it with MKR1000. Story Many position control use steppers because they are easy to deal with and are cheap. RC servos are easy and cheap too, but they are limited to half revolution. Continuous rotation servos can do more than half revolution but we cannot control position. This projects adds an inexpensive magnetic encoder that fi ...
Read more

›