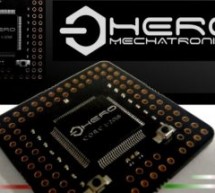 Electronic and Arduino enthusiasts may be interested in a new development board launched via Kickstarter this week by electronics developer Flavio DaBrescia based in Travagliato, Italy. Watch the video below to learn more about the slim lined version of the Arduino Mega that removes the bulkiness and "ugly bits" offering a smaller form factor for a wide variety of projects. The HeroCore has this week launch ...
Read more

›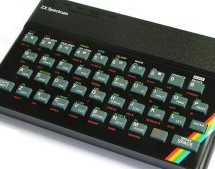 The SInclair ZX 8-bit computers of the early 1980s were masterpieces of economy, getting the most out of minimal hardware. The cassette tape interface was a one-bit port, the video was (on the first two models anyway) created by the processor itself rather than a CRT controller, and the keyboard? No fancy keyboard controllers here, just a key matrix and some diodes between a set of address lines and some da ...
Read more

›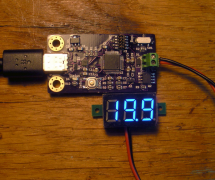 Description USB Power Delivery is a cool standard for getting lots of power—up to 100 W—from a USB Type-C port. Being an open standard for supplying enough power to charge phones, laptops, and just about anything else under the sun, USB PD is poised to greatly reduce the amount of e-waste produced worldwide from obsolete proprietary chargers. Unfortunately, like all USB standards, it's quite complex, puttin ...
Read more

›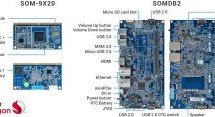 VIA Technologies, a global leader in the development of embedded platform and system solutions have announced its VIA Smart Recognition Platform powered by the Qualcomm Snapdragon 820 embedded platform. The VIA Recognition platform offers a robust development suite for Vision-based applications with the possibility of developing applications that can be used for detecting facial expression, faces, age and e ...
Read more

›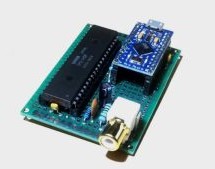 There are many venerable soundchips in the chiptune pantheon, of which the AY-3-8910 is perhaps one of the lesser known. Having not served on active duty for Nintendo or Commodore it's somewhat unloved in the USA, but it made its name in a variety of arcade and pinball machines and has quite a European following due to its appearance in machines bearing the Amstrad and Sinclair names. [TheSpodShed] decided ...
Read more

›
Estone technology is proud to announce the new addition to our pico-ITX embedded board family – EMB-2238, an NXP i.MX8M based single board computer.  Building upon the success of our i.MX6 board series. The EMB-2238 is our first embedded board to integrated with hardware DSP specially designed for voice control applications, This Quad core ARM Cortex-A53 board takes the advantage of NXP's latest i.MX8M appl ...
Read more

›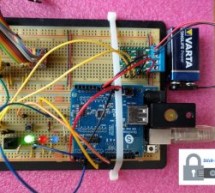 Spending an hour or two around any consumer-level padlock or house deadbolt lock with a simple lockpicking kit will typically instil a good amount of panic and concern about security. While it's true that any lock can be defeated, it's almost comically easy to pick basic locks like this. So, if you're looking for a level of security that can't be defeated in two minutes with a tiny piece of metal, you might ...
Read more

›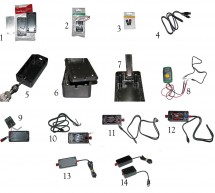 https://www.wiringo.com/electrical-connector-everything-you-need-to-know.html Cloom, a reliable wire harness, and cable assemblies manufacturer, today published an "Electrical connectoe–Everything You Need to Know." It has four chapters that cover some useful terms about Electrical connector knowledge. The publication is available here for free. This guide sheds insightful light on these electrical connecto ...
Read more

›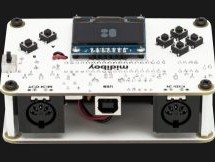 The ArduBoy is a tiny little gaming console that's also extremely simple. It's only a small, cheap, monochrome OLED display, a microcontroller with Arduino-derived firmware, and a few buttons. That's it, but with these simple ingredients the community around the ArduBoy has created a viable gaming platform. It has cartridges now, and one version has a crank. Now, the MIDIboy is bringing something like the A ...
Read more

›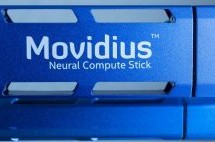 Last week, Intel launched the Movidius Neural Compute Stick, which is a deep learning processor on a USB stick. This USB stick was not an Intel invention. In fact, Intel had acquired Movidius company that had produced last year the world's first deep learning processor on a USB stick based around their Myriad 2 Vision Processor. Neural Compute Stick is based around the Movidius MA2150, the entry level chip ...
Read more

›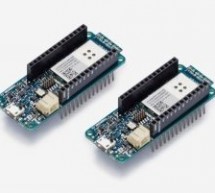 Arduino MKR1000 meets Python With the release r2.0.7, Zerynth adds another board to its supported device list: Arduino MKR1000, a device specifically designed for IoT projects. The MKR1000 is described as a powerful board that combines the functionality of an Arduino Zero (already supported by Zerynth) and the connectivity of a Wi-Fi Shield, with a Cryptochip for secure communication. The design also includ ...
Read more

›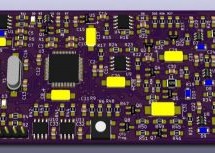 After using the Microchip tools to program and debug the projects I work on, I wondered about creating my own programming/debugging module that I could put on my own boards – just like Microchip does with their starter kits and such. As I became more interested in that idea, I began to search the web to see if anyone else had already done something similar. Initially, I found lots of posts regarding the 2nd ...
Read more

›