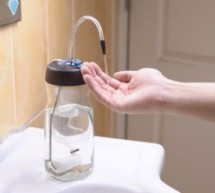 With all the hands-free dispenser designs cropping up out there, the maker world could potentially be headed for an Arduino shortage. We say that in jest, but it's far too easy to use an Arduino to prototype a design and then just leave it there doing all the work, even if you know going in that it's overkill. [ASCAS] took up the challenge and built a cheap and simple dispenser that relies on recycled ...
Read more

›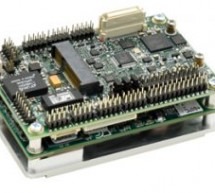 Zeta is a Single Board Computer (SBC) from Diamond Systems that combines a COM Express Mini Type 10 module based on Apollo Lake or Bay Trail SoCs with a DAQ-rich carrier, and a heat spreader mounted below. The Zeta COM Express Mini Type 10 supports the quad-core Atom E3940 and Pentium N4200 from Intel's Apollo Lake generation, as well as a dual-core Atom E3825 from the earlier Bay Trail family. Measures 84m ...
Read more

›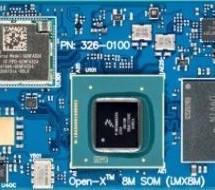 The Canada based company Intrinsyc has announced the Open-X 8M System on Module (SOM) a month ago. Now Open-X 8M is followed up with a Mini-ITX form factor Open-X 8M Development Kit build. The kit includes a GbE port, dual USB 3.0 ports, M2 expansion, and much more user-friendly features. Open-X 8M SOM The Open-X 8M SOM can run Linux and Android 8.0 on the high-end Quad model of the i.MX8M, the same model u ...
Read more

›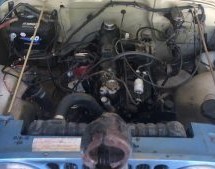 If you've got a car built in the last 5 years or so, it's quite likely it's started by the push of a button when in the presence of a keyfob. Older vehicles make do with the twist of a key. Of course, starting a car by voice command would be cool, and that's what [John Forsyth] set out to do. The build uses a Macbook to handle voice recognition, using its Dictation feature. With a hefty download, it's capab ...
Read more

›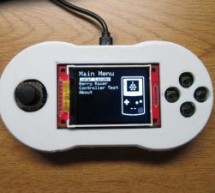 https://youtu.be/C8IPaMl1wTk Berry Racer is a game that I came up with and programmed using Arduino's Software. The game is run on a Teensy microcontroller which is connected through a custom PCB (Printed Circuit Board) to a Screen, a Joystick, four buttons, and a piezo speaker. The board can be powered through the micro USB port on the Teensy or with a battery that can be plugged into the back of the PCB, ...
Read more

›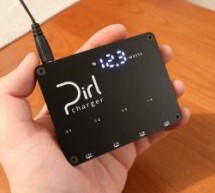 Story Why: We built the Pirl Charger because we were unhappy with the quality of existing chargers. Few consumers know they gradually ruin their expensive devices by using poor quality chargers that deliver high noise, high ripple energy. Every consumer device comes with a charger, and those are usually well-built, but they usually have only one port, and if you lose it, you usually buy an aftermarket charg ...
Read more

›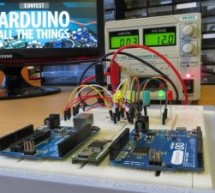 After some years of experimenting with Arduino, I decided that the time has come to share the knowledge I've acquired. So I here it goes, a guide to Arduino, with the bare basics for beginners and some more advanced explanations for people who are somewhat more familiar with electronics. Every step will consist of a detailed explanation, then a summary, followed by a more advanced approach. If you're a comp ...
Read more

›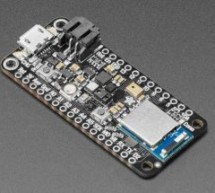 Adafruit has today announced the Adafruit Feather Bluefruit Sense development board will be soon arriving in their online store, building on the popular Feather nRF52840 Express, by adding a range of sensors that can be accessed wirelessly. The Feather microcontroller is equipped with Bluetooth Low Energy connectivity together with native USB support featuring the nRF52840. Offering an 'all-in-one' Arduino ...
Read more

›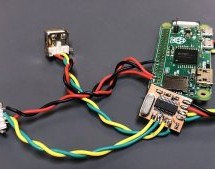 Going all the way hack to the heady days of Eee PC modding, hardware hackers have been on the hunt for small USB hubs that can easily be liberated from their enclosures and integrated into whatever project they happen to be working on. From time to time you see recommendations out there for makes and models which lend themselves to this sort of repurposing, but it's seemed more difficult than necessary to s ...
Read more

›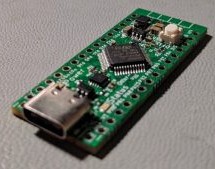 The would-be microcontroller experimenter is now faced with a bewildering array of choices when it comes to a tiny development board for their projects. Everything from descendants and clones of the original Arduino through to full-fat Linux powerhouses such as the Raspberry Pi Zero and similar boards can be had, and often for a reasonable price. A new entrant has now joined the fray, the OtterPill is ...
Read more

›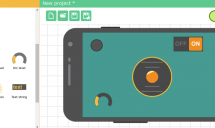 [Labpacks] wanted to build a robot car controlled by his phone. As a Hackaday reader, of course you probably can imagine building the car. Most could probably even write a phone application to do the control. But do you want to? In most cases, you are better off focusing on what you need to do and using something off the shelf for the parts that you can. In [Labpacks'] case, he used Visuino to avoid writing ...
Read more

›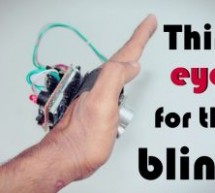 - The first wearable technology for blinds - Using ultrasonic waves to detect the obstacles - Notifying the user through vibrations/buzzer sound Third eye for blinds is an innovation which helps the blinds people to navigate with speed and confidence by detecting the nearby obstacles using the help of ultrasonic waves and notify them with buzzer sound or vibration. They only need to wear this device as a ba ...
Read more

›