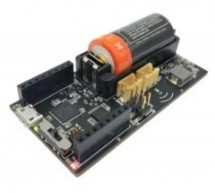 Developers, makers and hobbyists building robot projects may be interested in a new board soon to be available from Crowd Supply in the form of the 3DoT Board. Specifically built for robot projects the 3DoT Board has been created to provide your robot with brain, power, and the controller in one small board measuring just 35 x 70 mm in size. Plug your motors and servos directly onto the board, and a smart, ...
Read more

›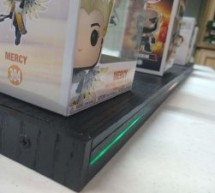 Back Story My brother has Funko POP figures that represent his characters that his friends play most often in video games. We thought that it would be cool if they had a display case that would have LEDs in it to represent their status on Steam. So with my previous experience with Arduino, Steam API, and woodworking, I said that I could probably figure something out. For anyone that does not know what Steam ...
Read more

›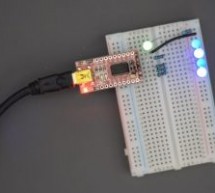 The FT232 USB-to-serial converter is one of the most commonly-used methods of adding USB functionality to small projects, but recently I found that these chips are capable of sending more than just serial signals. With some creative programming, individual output pins can be big-banged to emulate a clock, data, and chip select line to control SPI devices. This post shares some of the techniques I use to bit ...
Read more

›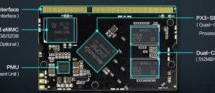 Firefly has launched a new SODIMM-style, 67.6 x 40mm Core-PX3-SEJ module that runs Android 5.1 or Ubuntu 15.04 on a Rockchip PX3-SE. It's a new 1.3GHz, quad-core, Cortex-A7 SoC. The 40 USD module is available in a 1GB RAM/8GB eMMC configuration on a $120, 117 x 85mm Firefly-PX3-SE development board. Other memory configurations may also be available soon. The PX3- ...
Read more

›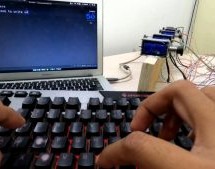 No matter how clicky your keyboard is, nothing compares to the sensory experience of using a typewriter. The sounds that a typewriter makes, from the deep clunk of hitting the spacebar to the staccato of keys striking paper to the ratchety kerchunk of returning the carriage, are a delight compared to the sterile, soulless clicks of even the noisiest computer keyboard. Oh, and the bell — who doesn't love the ...
Read more

›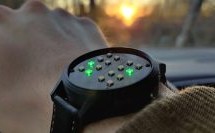 Nothing says tech addict quite like the wearing of a binary watch — and we say that as tech addicts ourselves. However, many of the homebrew binary watches we've seen don't just look nerdy because they are showing the time in binary. They are nerdy because it looks like someone strapped an Arduino to their wrist. Not so with [APTechnologies] "Ultimate Binary Watch." While creating a binary clock is not amaz ...
Read more

›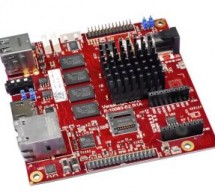 VersaLogic has released a rugged, lasting, simple-to-use and ready-for-deployment Zebra VL-EPC-2701 board. The Zebra single board computer is a complete Arm-based embedded computer. It features several models that are available with power-efficient, single- or dual-core i.MX6 CPUs. The Arm-based Single Board computer comes in two models; which features either NXP i.MX6 Solo (single core), or the i.MX6 ...
Read more

›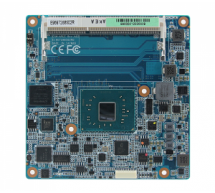 The Apollo Lake SoC has already be used in several boards and modules. Avalue, a technology company that has launched several single board products and with focus on innovative embedded products has recently launched an embedded platform called the "ESM-APLC", a Linux-ready COM that provides support for either the Intel Apollo Lake Celeron®N3350 or Pentium®N4200 SoC. Avalue which isn't new to the ...
Read more

›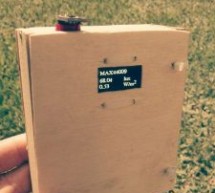 This project is about making portable luxmeter. It can be used in schools, where children can measure different kinds of light sources.Functions: 1. measure intensity of light in lux. 2. calculate solar irradiation from lux to watts/m2 (factor 112) 3. charging battery using USB port Total cost is around 13 $ without case. Luxmeter take 15 mA, so it will works long time on one Li-Ion battery. ...
Read more

›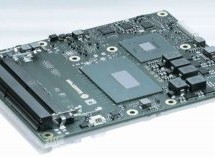 Kontron, a Germany based company has published its first product based on Intel's 8th Gen "Coffee Lake" processors. The COMe-bCL6 joins other "Coffee Lake" based COM Express Basic Type 6 modules including the Congatec Conga-TS370 and Seco COMe-C08-BT6, which were announced early this month. The COMe-bCL6 feature set is very related to all these products, with Coffee Lake enabled features like ...
Read more

›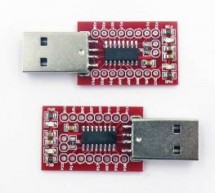 WCH (Nanjing QinHeng Corp.) has recently launched a CH55x family of microcontrollers based on an 8-bit C51 core with a USB interface, and I/Os. The boards all come with different I/Os configuration depending on the selected part number. Electro dragon, the popular online store that offers a range of electronic components is now listing one of the development boards – a tiny USB development board b ...
Read more

›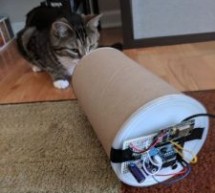 https://youtu.be/Sg6A_5jPaTo My wife and I recently moved to a new apartment with our cat, Nymeria. This new apartment came with an extra houseguest - a small bird just outside our door. This bird happily chirps all day, which torments our cat who can't find the source of the chirping. I decided to make a chirping toy using a few extra components I had on hand. I'm happy to report that our cat loves it and ...
Read more

›