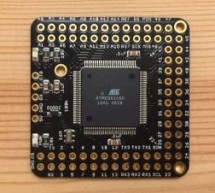 [2017 Update] Eagle files please click here. The objective of this project is to create a version of Arduino Mega 2560 board that has lower component count and smaller board size. Personally to be used for robotics projects that require ATmega2560's 256 KB flash and digital/analog pins, where the size, weight, and USB port location of the original design is not ideal. References: Mr. Nick Gammon's ...
Read more

›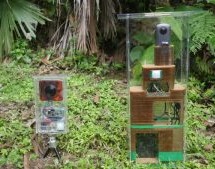 Camera traps are a very common tool in wildlife conservation and research, but placing and pointing them correctly can be a bit of a guessing game. Something very interesting could happen just out of frame and you'd be none the wiser. The [Andrew Quitmeyer] and [Danielle Hoogendijk] at DINALABS (Digital Naturalism Laboratories) in Panama are experimenting with hacked consumer 360° cameras to help ...
Read more

›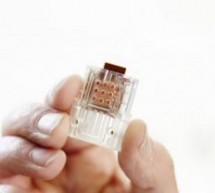 In partnership with DNA Electronics,  Imperial College London researchers had developed a revolutionary USB stick that can detect HIV in the bloodstream. In order to detect the virus, it's enough to use a drop of blood. Then the USB stick generates an electrical signal that can be read by a computer, laptop or handheld device. We have taken the job done by equipment the size of a large photocopier, and shru ...
Read more

›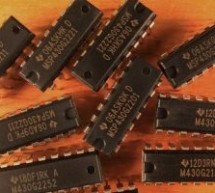 You can now use Arduino sketches to program your TI Launchpad MSP430. The video show me programming an Arduino Mega 2560 and a TI Launchpad MSP430 with the same Arduino sketch. https://youtu.be/-KKmkwHapSw The TI Launchpad MSP430 is a microprocessor development board from Texas Instruments. It's very similar to the Atmel chips in the Arduino. The MSP430 2553, which is the processor that ships wi ...
Read more

›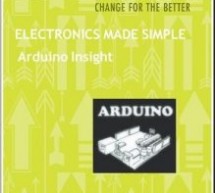 Hello friends...!!! This is my first tutorial on Instructables, in this tutorial I'm going to show you* Write a simple program for glowing LED* Group of LED program* Explain analog output (PWM)* Create a simple project of (4 bit binary counter).Small BIO:Friends we know that arduino is a powerful tool with infinite abilities !,,. so in my later tutorials I will boost my progress in making complex projects l ...
Read more

›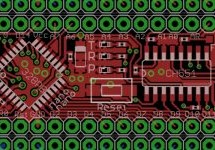 While we certainly do love the Arduino Nano for its low-cost and versatility in projects, it's unarguable that every tools has its gripes. For one maker in particular, there were enough complaints to merit a redesign of the entire board. While Arduino may or may not be interested in incorporating these changes into a redesign of the development board, there is certainly room for a new manufacturer ...
Read more

›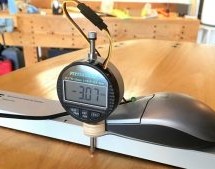 [Ryan Schenk] had a problem: he built the perfect surfboard. Normally that wouldn't present a problem, but in this case, it did because [Ryan] had no idea how he carved the gentle curves on the bottom of the board. So he built this homebrew 2D-scanner to make the job of replicating his hand-carved board a bit easier. Dubbed the Scanbot 69420 – interpretation of the number is left as an exercise for the read ...
Read more

›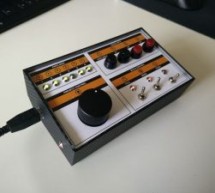 Every job has it's routine. I am a software developer who works with a Git/Maven based workspace everyday. So when I start working, my daily routine is to update and build my local workspace, pulling changes from GitHub, execute a maven build and execute the updated software. Usually I get my first coffee after that, but because I love coffee so much I thought there must be a faster way to get my system upd ...
Read more

›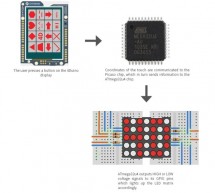 In this project, we will use the digital pins and screen of the 4Duino to create a 5×7 LED matrix controller with a user graphical interface. https://youtu.be/fSCNCFmbSJc An LED matrix is essentially many LEDs packaged in a dot grid format in order to produce pictures or large text. They're commonly used for signage purposes in the public space. The LED matrix utilised in this project is made by multiplexin ...
Read more

›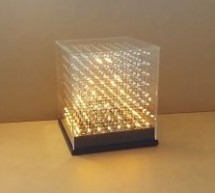 So far, we have only built 3 LED cubes. Our first cube is a 4x4x4 LED cube and though we managed to successfully complete it without too much difficulty, we did not find much excitement and satisfaction experimenting with it. Next, we designed, created and built our second cube, an 8x8x8 LED cube driven using the awesome MAX7219 ICs almost a year ago. You may check out our instructable on jolliCubeif y ...
Read more

›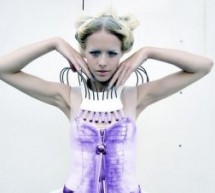 What Does Fashion Lack? "Microcontrollers" I always answer - and it's TRUE! It makes your garments SO much more interesting, interactive and communicative as soon as you add some INTELLIGENCE to it. But which ones are on the market? I started a little research on available on some of the hottest SMALLEST boards at the moment: If you have any recommendations - please feel free to help me with my ...
Read more

›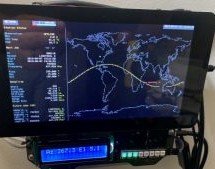 For many of us, ad hoc projects end up having a certain permanence to them. Think of the number of Raspberry Pis and RTL-SDRs that are just dangling from a USB cable under a desk or stuffed behind a monitor, quietly going about their business. If it ain't broke, don't fix it. Some projects, though, just end up accreting past the acceptable point. This wall-mounted SatNOGS ground station is a great ...
Read more

›