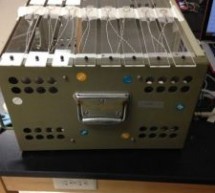 This xylophone uses the Arduino Uno and a multiplexer to identify when one of eight keys are struck, and play that sound via midi sound on a computer. An optional part of the instructions also allows each key to light up with two LED lights at the same time the xylophone is struck. These steps outline what I have done. Step 1: Necessary Parts Arduino Uno9 V battery with Arduino adaptorArduino to USB connect ...
Read more

›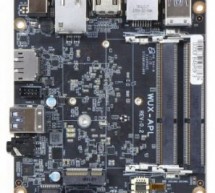 The Intel Apollo Lake SoCs officially known as the Intel Atom® processor E3900 series, Intel® Celeron® processor N3350, and Intel® Pentium® processor N4200 platform empowers real-time computing in digital surveillance, new in-vehicle experiences, advancements in industrial and office automation, new solutions for retail and medical, and more. Intel which has also pioneered the Embedded NUC (eNUC) through it ...
Read more

›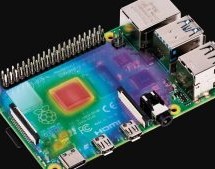 When the Raspberry Pi 4 was first launched, one of its few perceived flaws was that it had a propensity to get extremely hot. It's evidently something the Pi people take very seriously, so in the months since they have addressed the problem with a set of firmware updates. Now they've taken a look at the effect of the fixes in a piece on the Raspberry Pi web site, and it makes for an interesting co ...
Read more

›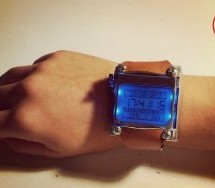 I apologize if you find spelling errors or nonsensical text, my language is Spanish and has not been easy to translate, I will improve my English to continue composing instructables. In today's technology, especially electronics have come a long way, to the point that today can make projects a few years ago were very complicated to implement, thanks to these technological advances are now able to design and ...
Read more

›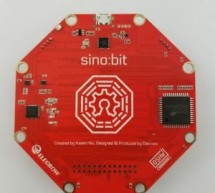 Creating projects with Arduino can be challenging for kids, this may cause children to lose interest in electronics and DIY projects. The most complicated part is usually the connections required to use a sensor, led matrix or other devices that can be connected to the Arduino (or other microcontrollers). Since all these devices are different and have different types of connections which need to be made in ...
Read more

›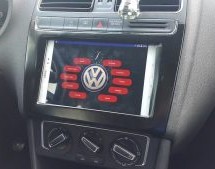 Putting a tablet in car dash.This project was on my mind for a long time.Somehow I couldn't find any free time to build this project. But now I have done it and I'll tell you how. My car is a VW Polo (2014 ) and don't have any bluetooth connectivity with smartphones or so. And also it doesn't have any GPS Navigation applications. So my purpose was to put a tablet instead of the useless car radio. With an An ...
Read more

›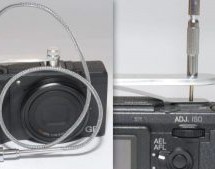 Most cameras these days offer some kind of built-in WiFI or Bluetooth control that allows you to fire your camera from an app on your smartphone. But not all of them do. The Ricoh GRII is one of those cameras that actually does offer some remote control via an app or USB remote, but sometimes you still want that tactile feel of pushing a shutter button, and the immediate response it gives. One GRII owner, S ...
Read more

›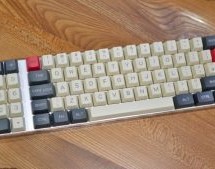 The great thing about being a maker is that when the market fails to meet your needs, you can strike out on your own. [GuzziGuy] did just that, building a bespoke mechanical keyboard that's stylish to boot. The aim was to create a keyboard well suited to working without a mouse, and with a keypad on the opposite side to suit a left-hander's predilections. The case consists of an aluminium top plate with an ...
Read more

›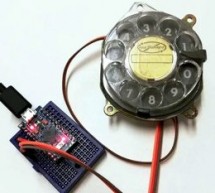 [Max] had a rotary dial from an old telephone and — unsurprisingly — had nothing in particular to do with it. The simple answer? Use an Arduino Leonardo to turn it into a USB keyboard device. Of course, the Leonardo can easily impersonate a USB keyboard, so that's the easy part of the project. Interfacing to the dial requires an understanding of how the phone system works. While today, TouchTone phones ...
Read more

›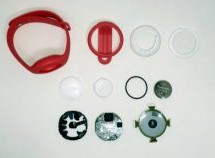 For this first edition of the hardware teardown, we're dissecting technology and lifestyle brand Withings' cheapest activity and sleep tracker: the Withings GO.   Since they launched their first connected weighing scale back in 2010 (the WiFi Body Scale), I've been a big fan of Withings. They make beautiful products that integrate seamlessly with their online platform and that seem to have a very decent li ...
Read more

›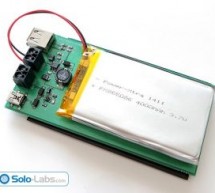 Solar energy is renewable, free, widely available and clean form of energy. It is considered as a serious source of energy for many years because of the vast amounts of energy that is made freely available, if harnessed by modern technology. Many people are familiar with so-called photovoltaic cells, or solar panels, found on things like spacecraft, rooftops, and handheld calculators. The cells are made of ...
Read more

›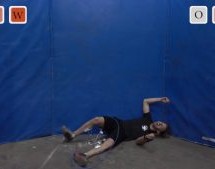 QWOP was a flashgame released by [Bennett Foddy] in the distant past. Players would use individual keys to trigger muscle spasms in their character's legs, attempting to sprint as far as possible without hitting the ground. Hackaday alumus [The Hacksmith] wanted to recreate this in real life, and set to work. Initially planning to hack some TENS units to cause muscle contractions, instead a pair of lit ...
Read more

›