Hello ! I'm going to show you how to make a voltmeter* with Arduino UNO, an OLED display, 2 resistors and 9 jumpers for less than 5 minutes. With it you will be able to measure Voltage from 0 to 50V (if you exceed it you may damage your Arduino !). Lets begin ! *"A voltmeter is an instrument used for measuring electrical potential difference between two points in an electric circuit" - Wikipedia Step 1: Par ...
Read more

›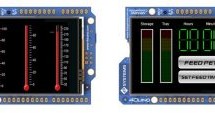 In this project, we will use a 4Duino and several IR sensors to create a simple pet food dispenser. 4Duino checks whether a food tray contains enough food or not. It is programmed to read IR values from each sensor. These values change depending on the amount of food in the container.  The feeding time can be set by the user via the graphical user interface. The device continuously checks the time from an N ...
Read more

›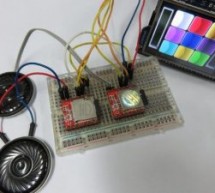 The 4Duino DJ Mixer is a fun and interactive project similar to a keyboard MIDI Controller that has the ability to play sample beats and songs. Before, DJ and music artist needs to use computers, recording and playback devices before they can mix and play their own customized music. But using this project, the user can utilize the 4Duino LCD screens and the 4D SOMO-II music module. The 4Duino will serve as ...
Read more

›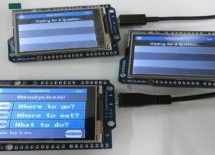 The 4Duino Polling Machine is an inquiry project that involves two or more people and has implemented the ability to send and receive data on both ends. The Polling Machine Project works by sending and receiving Questions and Answers (from the Choices) in the form of strings. First, the Master 4Duino (Client) will select the desired question and will send the question with the choices on the 4Duino Slaves ( ...
Read more

›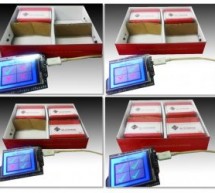 In this project, we will use several IR sensors to check if an item from an inventory box is present or not. This project makes use of a 4Duino-24 to check whether an item is present or missing from the inventory. The 4Duino uses its analog pins to read the values from each IR sensor. This reading value changes depending on whether or not the item is present. The 4Duino is set to send most recent status to ...
Read more

›
I credit the maker movement with bringing electronics back from the crusty old and lonely electronics hobby back into the main stream. The Arduino is the micro of choice for this army of makers and I conceded it made sense… you install the IDE, plugged in your board into the USB port and a couple clicks later and you have an LED blinking.. the most exciting blinking LED you'd ever seen in most cases. I stuc ...
Read more

›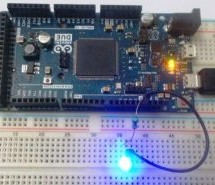 ARDUINO DUE is an ARM controller based board designed for electronic Engineers and Hobbyists. ARM architecture is very influential in modern electronics. We are using the ARM architecture based controllers everywhere. For example we are using ARM controllers in our mobiles, iPods and computers etc.  If someone wants to design industrial systems, it must be on ARM controllers. ARM controllers are very import ...
Read more

›
If you find my design interesting, you could make a small donation: http://paypal.me/RegisHsu This is a small size power supply with low cost and easy to make that only taking about 5 more hours. I was very happy with it and would share with you. Power Supply Specifications Input: 5v-16v/3A DC Output: 1.3V - 15.5V/2 Amps Step 1: Materials and Tools Here is a list of materials and tools I used for this proje ...
Read more

›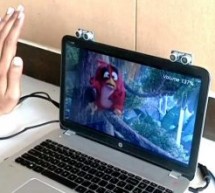 Recently Gesture controlled Laptops or computers are getting very famous. This technique is called Leap motion which enables us to control certain functions on our computer/Laptop by simply waving our hand in front of it. It is very cool and fun to do it, but these laptops are really priced very high. So in this project let us try building our own Gesture control Laptop/Computer by combining the Power of Ar ...
Read more

›
Hi all! After a couple of months with a lot of work, I come here again with the last board I develop before Christmas. It's a dual USB serial and I2C converter based on two MCP2221 Microchip 2.0 USB-Serial bridges. I develop it as a need on my work with the last project I'm involved. I need to monitor a serial communication between two devices. With only one converter, I must choose between RX and TX lines ...
Read more

›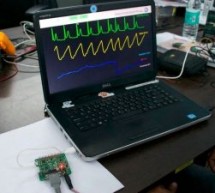 We initially made HealthyPi as HAT add-on board for Raspberry Pi. Now you can run the application on any desktop PC with a USB port. Project We introduced the HealthyPi as a HAT add-on for the Raspberry Pi, turning it into a full-featured, medical-grade open patient monitor. However, we realized later that people also wanted to use the board standalone with a Windows/Linux/Mac PC. We already had an on-board ...
Read more

›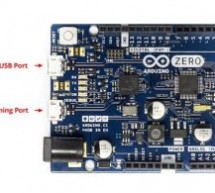 I had to delve deep into the code, but I finally got nodebots working on an Arduino Zero Story I recently received an Arduino Zero, arduino.cc's latest offering. I'd been experimenting with nodebots, so I decided my first Arduino Zero project would be a nodebot. Anna Gerber has an excellent tutorial for doing nodebots using Arduino at http://node-ardx.org/ Not only is it well written and suitable for beginn ...
Read more

›