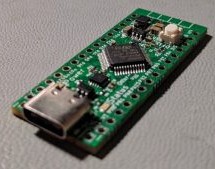 The would-be microcontroller experimenter is now faced with a bewildering array of choices when it comes to a tiny development board for their projects. Everything from descendants and clones of the original Arduino through to full-fat Linux powerhouses such as the Raspberry Pi Zero and similar boards can be had, and often for a reasonable price. A new entrant has now joined the fray, the OtterPill is ...
Read more

›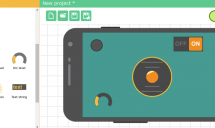 [Labpacks] wanted to build a robot car controlled by his phone. As a Hackaday reader, of course you probably can imagine building the car. Most could probably even write a phone application to do the control. But do you want to? In most cases, you are better off focusing on what you need to do and using something off the shelf for the parts that you can. In [Labpacks'] case, he used Visuino to avoid writing ...
Read more

›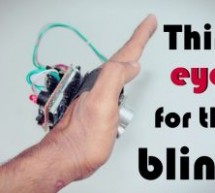 - The first wearable technology for blinds - Using ultrasonic waves to detect the obstacles - Notifying the user through vibrations/buzzer sound Third eye for blinds is an innovation which helps the blinds people to navigate with speed and confidence by detecting the nearby obstacles using the help of ultrasonic waves and notify them with buzzer sound or vibration. They only need to wear this device as a ba ...
Read more

›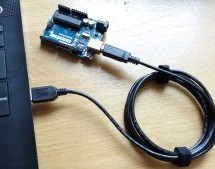 For several projects you might want to acquire some data from an Arduino board. There are several options and the one that I chose here uses the USB connection. I will explain how to store your data in a text file in order to plot it. I will use Python 3, the Arduino IDE and an Arduino UNO. (I'm working on Linux but I think it should be the same procedure under macOS and Windows.) Step 1: The Arduino Code T ...
Read more

›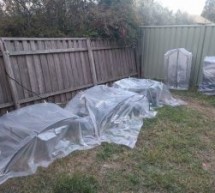 This project will show you how to build an irrigation controller for a home garden. Capable of measuring soil moisture readings and activating irrigation from a garden tap if the soil becomes too dry. The controller also includes a temperature and humidity sensor. The controller will not activate the garden tap if the temperature is too low. Sensor readings and statistics about water usage / run times are r ...
Read more

›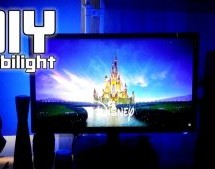 In this Instructable I will be teaching you how you can create your own (b)ambilight for under $40!Keep in mind that the Ambilight will only work on a PC running the Bambilight software. You will need the following components: Individually addressable RGB LED strip - Available on AliexpressArduino NanoMini breadboardA few breadboard cables12V DC Power AdapterDouble sided tape4-5 PaperclipsZip ...
Read more

›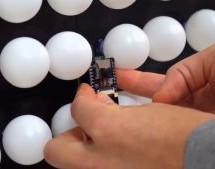 Don't you just hate it when dev boards have some annoying little quirk that makes them harder to use than they should be? Take the ESP32-CAM, a board that started appearing on the market in early 2019. On paper, the thing is amazing: an ESP32 with support for a camera and an SD card, all for less than $10. The trouble is that programming it can be a bit of a pain, requiring extra equipment and a spare finge ...
Read more

›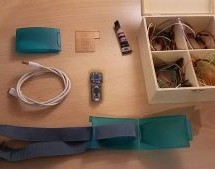 https://youtu.be/zsUDoa4-fQg Hi everyone, here it is my new project, a mouse controlled with the movement of the head!I decided to make this project once I received my accelerometer/gyroscope MPU6050 from IC Station, and I wanted to do something useful with this.Then I found out that a "Head Mouse" already exists, made by Martin Millmore with another accelerometer/gyroscope: https://www.instructables.c ...
Read more

›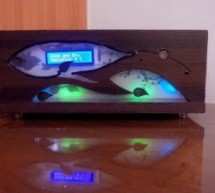 https://youtu.be/wYEzNOmNGLA https://youtu.be/RWchc7x-J1s Hello everyone. I am a graphic designer with a restless soul (my site www.inoace.com). I loved doing electronics years ago and than got busy with life and job. I am now blessed with some time ( rare now a days :P ). This is my first microcontroller / arduino based project. Edit: Just a tip, I was unable to make DHT11 work as it was showing ...
Read more

›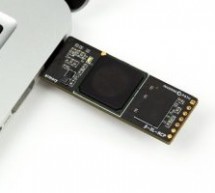 An open source USB stick computer for security applications. The USB Armory is full-blown computer (800MHz ARM® processor, 512MB RAM) in a tiny form factor (65mm x 19mm x 6mm USB stick) designed from the ground up with information security applications in mind. Not only does the USB Armory have native support for many Linux distributions, it also has a completely open hardware design and a breakout prototyp ...
Read more

›
Hi, in this Instructable I want to show you, how you can program your Arduino with your Android device. It is very simple and cheap. Also it allows us to program our Arduino where ever we want, this is usefull for permanently installed Arduino boards, like in light controllers... So lets get started! :) Step 1: Materials and Tools Materials: A USB-A to USB-B cable ( http://www.amazon.de/AmazonBasics-USB-2-0 ...
Read more

›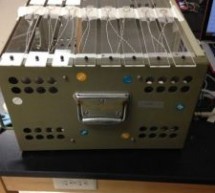 This xylophone uses the Arduino Uno and a multiplexer to identify when one of eight keys are struck, and play that sound via midi sound on a computer. An optional part of the instructions also allows each key to light up with two LED lights at the same time the xylophone is struck. These steps outline what I have done. Step 1: Necessary Parts Arduino Uno9 V battery with Arduino adaptorArduino to USB connect ...
Read more

›