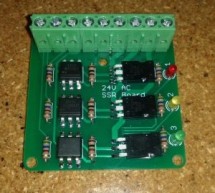 Does the world need another connected thermostat? When my thermostat went on the blink last winter, I looked at Nest, and Ecobee, and the other me-too thermostats, and I decided I would rather build my own. If Nest goes out of business (or even more likely, Google decides to go a different direction), all that cool connected functionality pffft! If I want to control it just inside my house, I don't re ...
Read more

›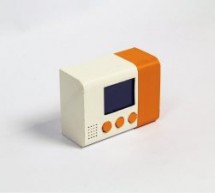 Connect your home heater to Internet and chat with it via Telegram! Things used in this project Hardware components Arduino MKR1000 × 1 DHT22 Temperature Sensor × 1 SparkFun Pushbutton switch 12mm × 3 Resistor 10k ohm × 4 LCD screen × 1 Software apps and online services Arduino Web Editor Arduino IDE Hand tools and fabrication machines 3D Printer (generic) Soldering iron (generic) Story Connect to this smar ...
Read more

›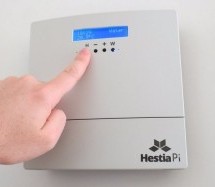 Okay, there are too many open source home automations out there but whenever I tried to look into making any of these I ended up with a bitter taste because of one or a few of the following reasons: The software part was open but the hardware was based on boards either too complicated to produce myself economically or simply proprietary that I could only buy ready The sensors/parts were too expensive It was ...
Read more

›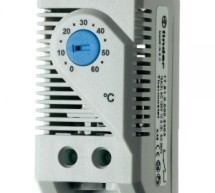 Thermal comfort is, when a temperature in a house is 21-24 °C and a relative humidity is .... No, sorry, your device can withstand much more. At least 0 to 60°C or much more. If you have a device, where you need to guide the temperature, then DIN-rail thermostats are the simplest usable solution. Series 7T from company Finder offers a possibility to use such thermostats to control heating, cooling (fans) or ...
Read more

›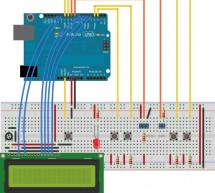 PID Thermostat This is a PID thermostat for the arduino. It supports independent tuning parameters for multiple hardware 'profiles', and includes an autotune mode to estimate the PID parameters for a given setpoint. Installation Hardware DS18-series (I'm using the DS18B20) temperature sensor Solid-state relay rated for your power source 16x2 LCD display (I'm using the LCD-09052 from Sparkfun) 4 buttons (I t ...
Read more

›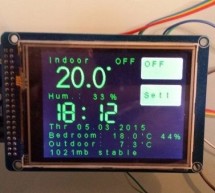 In this project we will show how to build WiFi controlled thermostat with ESP8266, Arduino and touch screen display. Thermostat will also show other info, like weather forecast and temperature outside. Total cost for thermostat is about 40EUR, which is price for basic commercial thermostat in shop. Basic features: 6 modes - Auto, Off, LOLO, LO, HI, HIHI Touch screen WiFi connected Four set temperatures (LOL ...
Read more

›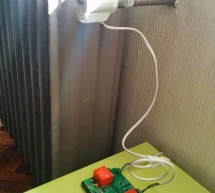 The WiFi SSR board project changed a bit and I use classical relays instead of SSRs now. The reason is that SSRs tend to get quite hot when switching larger loads, and the 8A relays I last used actually could be used for max 2.5A load switching with no heat sink. The high quality relays I now use allow 10A load switching and are rather quiet. I also changed the design a bit so that it would fit in a box (DI ...
Read more

›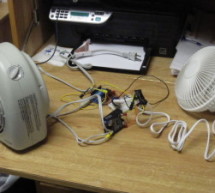 Hello all! This is a quick guide on how to use an Arduino© to control whether a cooling fan and a heater is turned on depending on the detected temperature from a TC74 Arduino sensor. This is for a final project for an Electronics class I am currently taking, though I came into this project with pragmatism in mind, because of the hot summers and cold winters (ok, 60 degrees indoors is cold for me, but that' ...
Read more

›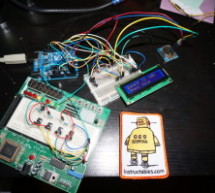 I was looking at all those swoopy-zoomy internet connected and controllable thermostats. "Self," I told myself, "we should make one of those." He didn't seem all that excited about that - I mean, what do we know about hardware, firmware, electronics or HVAC? Well, now's as good as any to figure it out. So without further ado, here's my Instructable on my endeavors building a functioning 3-zone thermostat. ( ...
Read more

›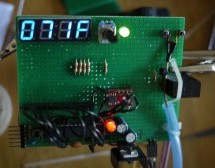 This project will show you how you can create your own programmable thermostat with temperature probe, an LED readout and ability to remote control outlets. The core of this project is actually a driver for a 4 digit seven segment display. There are lots uses for such a device. You can purchase something called a PID controller for about $120. The parts for this cost me about $66. If you can scrounge some o ...
Read more

›
Welcome to my 'green' instructable! I am going to show you how to use an Arduino, two servo motors a temperature sensor and some metal (or wood) to make a digital thermostat for a through-wall HVAC unit. According to CB Richard Ellis (a major real estate firm), New York City is a renters market, with only about 1/3 of the population owning their home (versus almost 70% home ownership for the rest of the US) ...
Read more

›
In this post I will attempt to describe the steps I took to build the arduino based thermostat shown in the following videos. The first video was taken when around just half of the coding of the menu system was complete, but gives you a basic run through of the features. This second video shows the completed thermostat with additional features implemented over the holidays, which includes a Total Heat Time ...
Read more

›