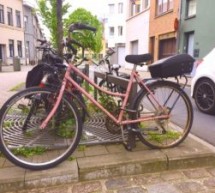 They say you can't manage what you can't measure, and that certainly held true in the case of this bicycle that was used to measure the speed of cars in one Belgian neighborhood. If we understand the translation from Dutch correctly, the police were not enforcing the speed limit despite complaints. As a solution, the local citizenry built a bicycle with a radar gun that collected data which was then used to ...
Read more

›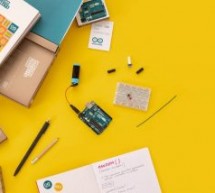 Arduino enthusiasts and those interested in learning more about electronics and micro controllers may be interested to know that the official Arduino team has announced the first ever official Arduino Certification Program or ACP. New program is an Arduino Arduino initiative to officially certify users at different levels and confirm their expertise in key areas. The certification is currently only availabl ...
Read more

›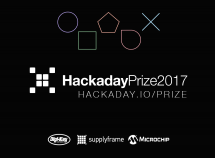 In patnership with Digi-Key, Supply Frame and Microship, Hackaday is calling for the curious, the creative, and the determined who are working to create social change in order to transform the world using their hardware and programming knowledge in addition to scientific, design, and mechanical abilities. This contest by Hackaday will encourage people innovate projects that can impact in people lives. All y ...
Read more

›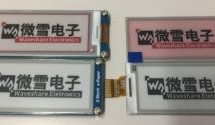 I have used E-Ink displays in projects three years ago, but from that time the technology has greatly evolved. That time displays were hard to get, expensive and difficult to use. Now things seem to change with e-ink displays available to the maker market :-). I'm able to get a 128×296 pixel e-paper display for $10! And for little more money I can have displays with black/white/red colors! Waveshare When I ...
Read more

›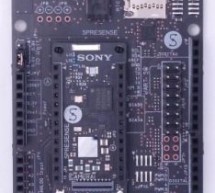 Distrelec Ltd, leading European distributor of electronics, automation and measurement technology has added the new Spresense range by Sony, manufacturer of consumer and professional electronics, to the webshop. The Spresense is a compact development board based on Sony's power-efficient multicore microcontroller CXD5602. Featuring an integrated GPS, high-res audio output and multi mic inputs, the board is ...
Read more

›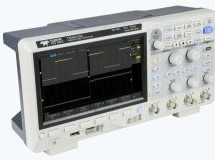 Teledyne LeCroy T3DSO1000 Oscilloscopes are a 2- and 4-channel series of high-speed waveform-capturing devices. The robust T3DSO1000 series can capture up to 400,000wfm/s (in sequence mode), using a 7-inch TFT-LCD to display 256-level, intensity-grading results at 800×480 pixels. This family of oscilloscopes features 100MHz and 200MHzmodels, a digital intelligent trigger system, security erase mode, pass/fa ...
Read more

›
Our Kickstarter campaign has ended, what a journey!  Thank you SO MUCH to each and every one of you, you have been a huge part of the next step for Technology Will Save Us.  We're now busy producing your Movers, painting rainbow snap bands, packaging everything and getting the coding platform ready for your awesome inventions!  You can stay up to date with the Mover journey by signing up to our email update ...
Read more

›
Sodium. Potassium. Glucose. Lactate. Engineers at the University of California, Berkeley are focusing on measuring these components of sweat in an attempt to open an additional window into an individual's health and well-being. A new device is able to calibrate the data based on skin temperature and transmit the information wirelessly in real time to a smartphone. The results of a new study of the wearable ...
Read more

›
During the last months, a new WS2812 alternative appeared on the market: The SK6812. I finally managed to get my hands on some of them to take a closer look. In most aspects these devices are basically clones of the WS2812. What is interesting however, is that the manufacturer came up with a couple of new variations of the stock 5050 RGB LED. As with many components from mainland china, it seems very diffic ...
Read more

›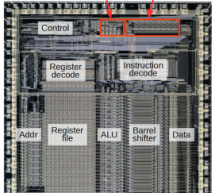 How can you count bits in hardware? In this article, I reverse-engineer the circuit used by the ARM1 processor to count the number of set bits in a 16-bit field, showing how individual transistors form multiplexers, which are combined into adders, and finally form the bit counter. The ARM1 is the ancestor of the processor in most cell phones, so you may have a descendent of this circuit in your pocket. ARM ...
Read more

›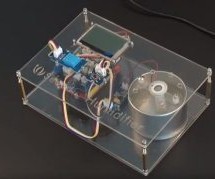 Let's see the video first. In today's society, more and more attention to the quality of life, pursue the healthy and comfortable living environment. So we made this device to monitor the indoor temperature and humidity, when the humidity falls below the safe values, it will automatically open the humidifier. Step 1: What You Need Arduino/Seeeduino • Grove – Temp&Humi Sensor • Grove – Button • I2C_LCD • ...
Read more

›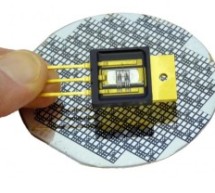 For the first time in 60 years, a new higher-performance semiconductor technology is less expensive to produce than the silicon counterpart. Gallium nitride (GaN), has demonstrated both a dramatic improvement in transistor performance and the ability to be produced at a lower cost than silicon. GaN transistors have unleashed new applications as a result of their ability to switch higher voltages and higher ...
Read more

›