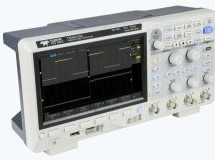 Teledyne LeCroy T3DSO1000 Oscilloscopes are a 2- and 4-channel series of high-speed waveform-capturing devices. The robust T3DSO1000 series can capture up to 400,000wfm/s (in sequence mode), using a 7-inch TFT-LCD to display 256-level, intensity-grading results at 800×480 pixels. This family of oscilloscopes features 100MHz and 200MHzmodels, a digital intelligent trigger system, security erase mode, pass/fa ...
Read more

›
Our Kickstarter campaign has ended, what a journey!  Thank you SO MUCH to each and every one of you, you have been a huge part of the next step for Technology Will Save Us.  We're now busy producing your Movers, painting rainbow snap bands, packaging everything and getting the coding platform ready for your awesome inventions!  You can stay up to date with the Mover journey by signing up to our email update ...
Read more

›
Sodium. Potassium. Glucose. Lactate. Engineers at the University of California, Berkeley are focusing on measuring these components of sweat in an attempt to open an additional window into an individual's health and well-being. A new device is able to calibrate the data based on skin temperature and transmit the information wirelessly in real time to a smartphone. The results of a new study of the wearable ...
Read more

›
During the last months, a new WS2812 alternative appeared on the market: The SK6812. I finally managed to get my hands on some of them to take a closer look. In most aspects these devices are basically clones of the WS2812. What is interesting however, is that the manufacturer came up with a couple of new variations of the stock 5050 RGB LED. As with many components from mainland china, it seems very diffic ...
Read more

›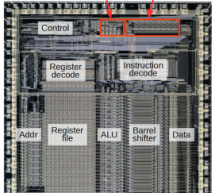 How can you count bits in hardware? In this article, I reverse-engineer the circuit used by the ARM1 processor to count the number of set bits in a 16-bit field, showing how individual transistors form multiplexers, which are combined into adders, and finally form the bit counter. The ARM1 is the ancestor of the processor in most cell phones, so you may have a descendent of this circuit in your pocket. ARM ...
Read more

›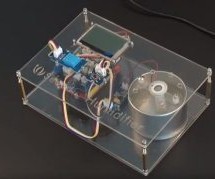 Let's see the video first. In today's society, more and more attention to the quality of life, pursue the healthy and comfortable living environment. So we made this device to monitor the indoor temperature and humidity, when the humidity falls below the safe values, it will automatically open the humidifier. Step 1: What You Need Arduino/Seeeduino • Grove – Temp&Humi Sensor • Grove – Button • I2C_LCD • ...
Read more

›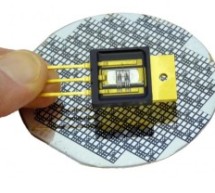 For the first time in 60 years, a new higher-performance semiconductor technology is less expensive to produce than the silicon counterpart. Gallium nitride (GaN), has demonstrated both a dramatic improvement in transistor performance and the ability to be produced at a lower cost than silicon. GaN transistors have unleashed new applications as a result of their ability to switch higher voltages and higher ...
Read more

›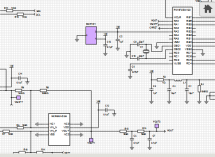 Summary The MCP6V01 auto-zeroed op-amp features an ultra low offset voltage (VOS) and high common mode rejection ratio (CMRR), which makes it applicable to temperature measurement. The MCP6V01 thermocouple auto-zeroed reference design demonstrates how to measure electromotive force (EMF) voltage at the cold junction of the thermocouple in order to accurately measure temperature at the hot junction. The diff ...
Read more

›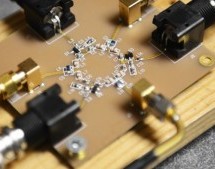 In the world of electronic components, there are many devices out there that do their job well and reliably, but are almost never heard of – even though they may be vital to equipment that plays a role in our technology-driven lives. The radio frequency (RF) circulator is just such a device: it has simply done its job as a nondescript box of gubbins buried in radio communications systems, quietly directing ...
Read more

›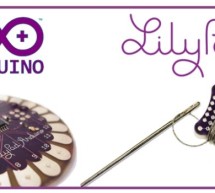 Introduzione LilyPad Arduino is one of the many Arduino microcontrollers, but unlike the more well-known Arduino UNO, MEGA and Yun, this little board has very specific characteristics that make it unique. In fact, the LilyPad can be sewn on fabric. In fact, with only 19 € you can add technology to our garments, but also bags, shoes, diaries, and so on. In this article we will know in detail this board and w ...
Read more

›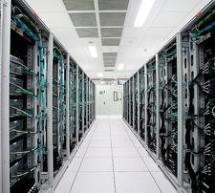 Ever wondered what the Bitcoin currency means to the electronics industry? Well, there is a Bitcoin electronics ecosystem, and it seems to be growing. An early developer of hardware systems for Bitcoin mining is US-based CoinTerra and it has recently expanded its business by acquiring Europe-based Bitcoin related software company Bits of Proof. Dubbed the 'virtual currency', Bitcoin is a software-based onli ...
Read more

›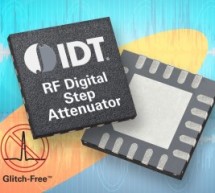 The F1950 Digital-Step-Attenuator featuring Glitch-Free™ technology improves system reliability and settling time.  It has an attenuation range of 31.75 dB with excellent accuracy and very low distortion. Features Glitch-Free™, < 0.6 dB transient overshoot 150 MHz to 4000 MHz frequency range Spurious Free Design 3V to 5V supply Attenuation Error < 0.3 dB @ 2 GHz Low Insertion Loss < 1.3 dB @ 2 GHz ...
Read more

›