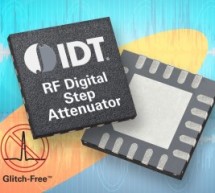 The F1950 Digital-Step-Attenuator featuring Glitch-Free™ technology improves system reliability and settling time.  It has an attenuation range of 31.75 dB with excellent accuracy and very low distortion. Features Glitch-Free™, < 0.6 dB transient overshoot 150 MHz to 4000 MHz frequency range Spurious Free Design 3V to 5V supply Attenuation Error < 0.3 dB @ 2 GHz Low Insertion Loss < 1.3 dB @ 2 GHz ...
Read more

›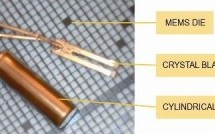 Description The DS3231 is a low-cost, extremely accurate I²C real-time clock (RTC) with an integrated temperature-compensated crystal oscillator (TCXO) and crystal. The device incorporates a battery input, and maintains accurate timekeeping when main power to the device is interrupted. The integration of the crystal resonator enhances the long-term accuracy of the device as well as reduces the piece-part co ...
Read more

›
Plessey Semiconductors today announced the release of the PS2292X family of low dropout linear regulators for point of load applications. The devices are part of a high current, single supply LDO family that operates from an input voltage as low as 1.7V. Targeted for industrial, medical, communication, computing and consumer markets, the regulators are an ideal choice for low voltage post regulation applica ...
Read more

›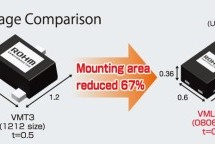 ROHM Semiconductor Ultra Compact MOSFETs & Bipolar Transistors have the smallest transistor package on the market which is optimized for thin, compact portable devices. The VML0806 case type measures just 0.8mm×0.6mm, with a height of only 0.36mm. As portable devices, such as smartphones and digital cameras get smaller and more sophisticated, thinner, more compact components are required. Until now, pro ...
Read more

›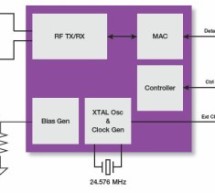 The ZL70250 ultra-low-power radio frequency (RF) transceiver provides a wireless link in applications where power consumption is of primary importance. The transceiver's ultra low-power requirements allow battery miniaturization or the use of energy-harvesting methods, enabling devices with an extremely small form factor. The availability of the transceiver in a CSP form factor combined with the extremely l ...
Read more

›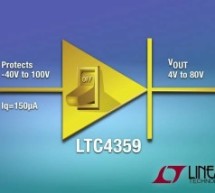 Description The LTC®4353 controls external N-channel MOSFETs to implement an ideal diode function. It replaces two high power Schottky diodes and their associated heat sinks, saving power and board area. The ideal diode function permits low loss power supply ORing and supply holdup applications. The LTC4353 regulates the forward-voltage drop across the MOSFET to ensure smooth current transfer in diode-OR ap ...
Read more

›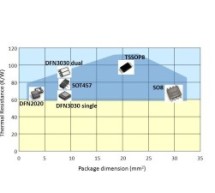 Description N-channel enhancement mode Field-Effect Transistor (FET) in a leadless medium power DFN2020MD-6 (SOT1220) Surface-Mounted Device (SMD) plastic package using Trench MOSFET technology. Features and benefits Trench MOSFET technology Very fast switching Small and leadless ultra thin SMD plastic package: 2 x 2 x 0.65 mm Exposed drain pad for excellent thermal conduction Tin-plated 100 % solderable si ...
Read more

›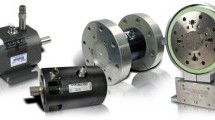 MLX90364 General Description The MLX90364 Triaxis® product is based on a Dual Mold Package (DMP) which integrates the Triaxis sensing die together with the discrete decoupling components necessary to meet the strenuous ESD and EMC requirements found in a typical automotive environment. Once encapsulated, this DMP can be welded or soldered directly to a rugged connector or termination and further potted or o ...
Read more

›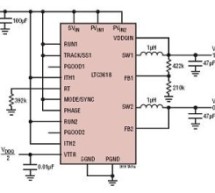 Description The LTC3617 is a high efficiency monolithic synchronous buck regulator utilizing a current mode, constant frequency architecture. It operates from an input voltage range of 2.25V to 5.5V and provides a regulated output voltage equal to 0.5 • VDDQIN while sourcing and sinking up to 6A of load current. An internal amplifier provides a VTTR output voltage equal to 0.5 • VDDQIN with an output curren ...
Read more

›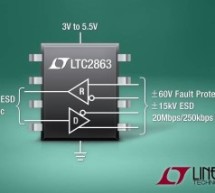 Description The LTC®2862/LTC2863/LTC2864/LTC2865 are low power, 20Mbps or 250kbps RS485/RS422 transceivers operating on 3V to 5.5V supplies that feature ±60V overvoltage fault protection on the data transmission lines during all modes of operation, including power-down. Low EMI slew rate limited data transmission is available in a logic-selectable 250kbps mode in the LTC2865 and in 250kbps versions of the L ...
Read more

›
The ADXL346 is a small, thin, ultralow power, 3-axis accelerometer with high resolution (13-bit) measurement at up to ±16 g. Digital output data is formatted as 16-bit twos complement and is accessible through either an SPI (3- or 4-wire) or I2C® digital interface. The ADXL346 is well suited for mobile device applications. It measures the static acceleration of gravity in tilt-sensing applications, as well ...
Read more

›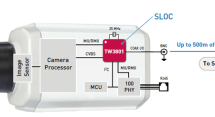 Description SLOC™ (Security Link Over Coax) is a transmission protocol for simultaneously transmitting analog CVBS video and digital IP video over a single coaxial cable. The TW3811 is the receiving end of a SLOC link, converting the single SLOC signal on the coaxial cable back to separate Ethernet digital video data and analog CVBS video. It can be embedded into a DVR to enable one or more SLOC inputs or c ...
Read more

›