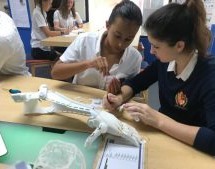 The 2018-2019 academic year has been another action-packed rollercoaster of innova­tive learning within the Com­puting & ICT department at British International School, Phuket – BISP. Key Stage 3 students have been busy exploring the world of robot­ics, competing in Lego Mindstorms challenges, as well as developing their skills in the Python and Arduino C++ programming languages. IGCSE and IBDP students ...
Read more

›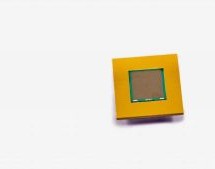 At the Embedded World Conference 2019, imec, a world-leading research and innovation hub in nanoelectronics and digital technologies, presents a silicon-based compact microchannel heat sink that enables high heat flux dissipation. The imec heat sink assembled to a high performance chip for cooling the latter one achieves a low total thermal resistance of 0,34K/W to 0.28K/W at less than 2 W pump power. The a ...
Read more

›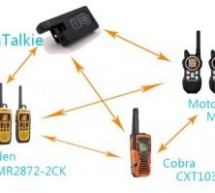 If you are a member of the press and need more resources, please download our press kit here. About us and SeaTalkie: SeaTalkie is a walkie-talkie for water sports, with IPX8-class waterproof function. As well as a combination of User Experience Design elements, making it more suitable for water sports. In the past two years,   we have "hand-made"  more than 300 prototypes of SeaTalkies, and we sent them to ...
Read more

›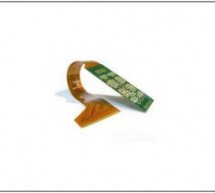 In this guide, we will introduce the basics, layout, problems and solutions of rigid-flex circuit boards. It has six chapters that cover every detail about Rigid Flexible Circuit. Among the key subjects on Rigid Flexible Circuit include: What is a Rigid-Flex PCB?: This section provides a brief overview of the definition, state, and characteristics of a rigid-flexible board. 2, rigid-flexible PCB design: Thi ...
Read more

›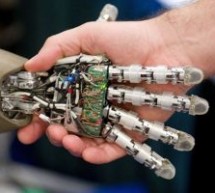 Global Solderless Breadboards Market report studies recognize outline for always-changing aggressive dynamics about the growth factors that control or drive the business growth. The Solderless Breadboards Industry report is related to understand the market situations and opportunities where it has a scope to grow Inside the future. It is a known and detailed report focusing on primary and secondary drivers, ...
Read more

›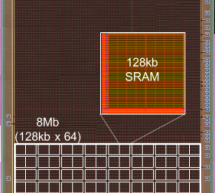 Renesas Electronics Corporation announced the successful development of a new low-power SRAM circuit technology that achieves a record ultra-low power consumption of 13.7 nW/Mbit in standby mode. The prototype SRAM also achieves a high-speed readout time of 1.8 ns during active operation. Renesas Electronics applied its 65nm node silicon on thin buried oxide (SOTB) process to develop this record-creating SR ...
Read more

›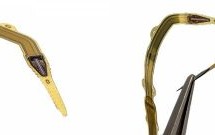 Imec, the world-leading research and innovation hub in nano-electronics and digital technology, announced last month its prototype implantable chip that aims to give patients more intuitive control over their arm prosthetics. The thin-silicon chip is said to be world's first for electrode density. Creating a closed-loop system for future-generation haptic prosthetics technology is the aim of researchers. Wh ...
Read more

›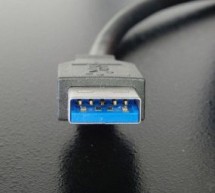 USB 3.0—Everything you need to know In the last 14 years, the Universal Serial Bus (USB) has become the standard interface to connect devices to a computer. Whether it's an external hard drive, a camera, the mouse, a printer, or a scanner, the physical connection to transfer data between devices generally is a USB cable. The interface is indeed universal. USB technology has been under development since 1993 ...
Read more

›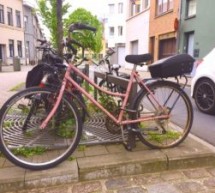 They say you can't manage what you can't measure, and that certainly held true in the case of this bicycle that was used to measure the speed of cars in one Belgian neighborhood. If we understand the translation from Dutch correctly, the police were not enforcing the speed limit despite complaints. As a solution, the local citizenry built a bicycle with a radar gun that collected data which was then used to ...
Read more

›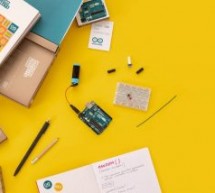 Arduino enthusiasts and those interested in learning more about electronics and micro controllers may be interested to know that the official Arduino team has announced the first ever official Arduino Certification Program or ACP. New program is an Arduino Arduino initiative to officially certify users at different levels and confirm their expertise in key areas. The certification is currently only availabl ...
Read more

›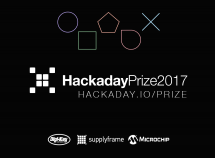 In patnership with Digi-Key, Supply Frame and Microship, Hackaday is calling for the curious, the creative, and the determined who are working to create social change in order to transform the world using their hardware and programming knowledge in addition to scientific, design, and mechanical abilities. This contest by Hackaday will encourage people innovate projects that can impact in people lives. All y ...
Read more

›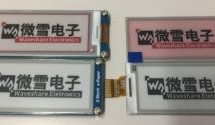 I have used E-Ink displays in projects three years ago, but from that time the technology has greatly evolved. That time displays were hard to get, expensive and difficult to use. Now things seem to change with e-ink displays available to the maker market :-). I'm able to get a 128×296 pixel e-paper display for $10! And for little more money I can have displays with black/white/red colors! Waveshare When I ...
Read more

›